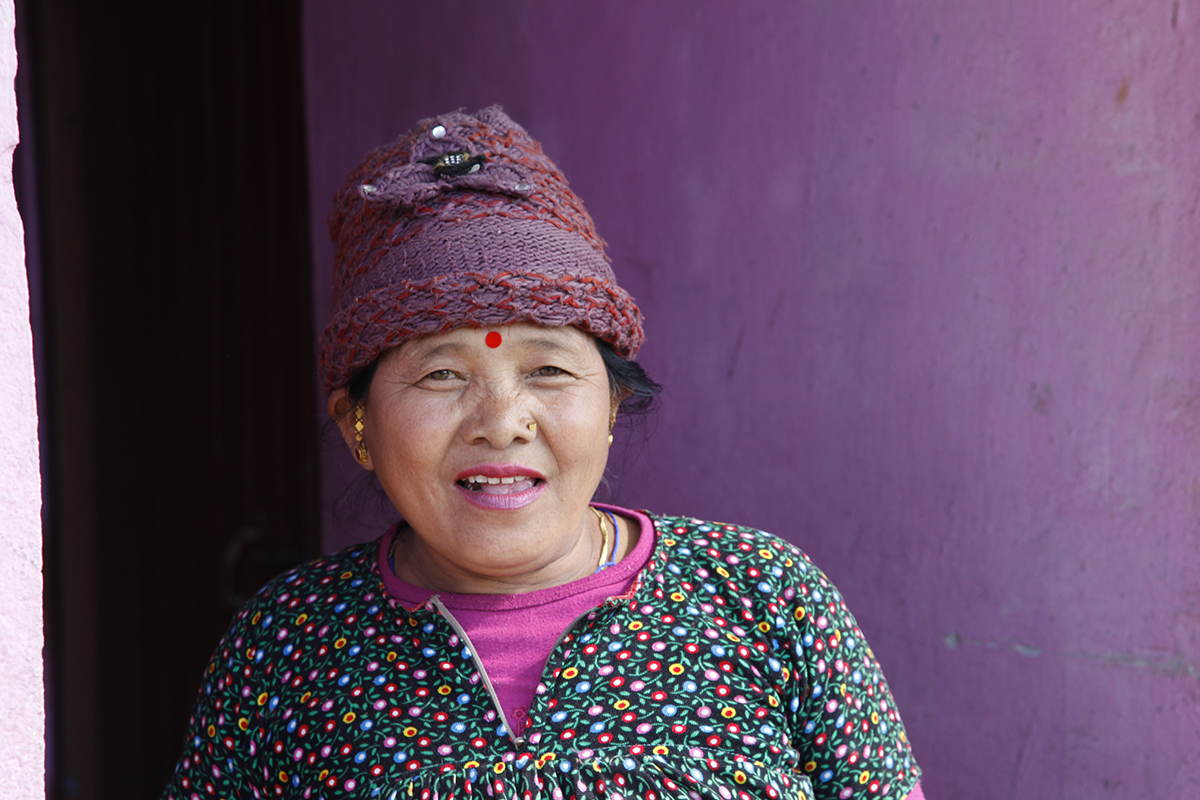 My blog is about tea, but it's also about meeting people. I didn't know this lady. She was just standing outside her house, opposite a tea factory. I liked her pretty purple hat and the touches of purple under her coat set against the purple backdrop behind her. I knew nothing about this lady, except where she lived; we simply smiled at each other and I held up my camera – by way of asking her if I could take her photo – and she agreed. And there she was, and here she is. I'm so happy when I'm travelling, walking down the lanes of remote villages, or through the fields. I'm so happy when I photograph them, these men and women… we exchange a few words, we laugh and often we sit a while together, on a bench, a step, a stone… any place will do. And we get to know each other – just a brief encounter – then I go on my way again. And to share them with you, these faces, these moments… as I see it, that's just as important.
Posted in Country : Nepal by François-Xavier Delmas | Tags : Encounter, humans, travel
The author
François-Xavier Delmas is a passionate globetrotter. He's been touring the world's tea plantations for more than 20 years in search of the finest teas. As the founder of Le Palais des Thés, he believes that travelling is all about discovering world cultures. From Darjeeling to Shizuoka, from Taiwan to the Golden Triangle, he invites you to follow his trips as well as share his experiences and emotions.
Articles classified by themes
Blogs on tea in English
Blogs on tea in French
Cooking
Links to Le Palais des Thés
Past travels