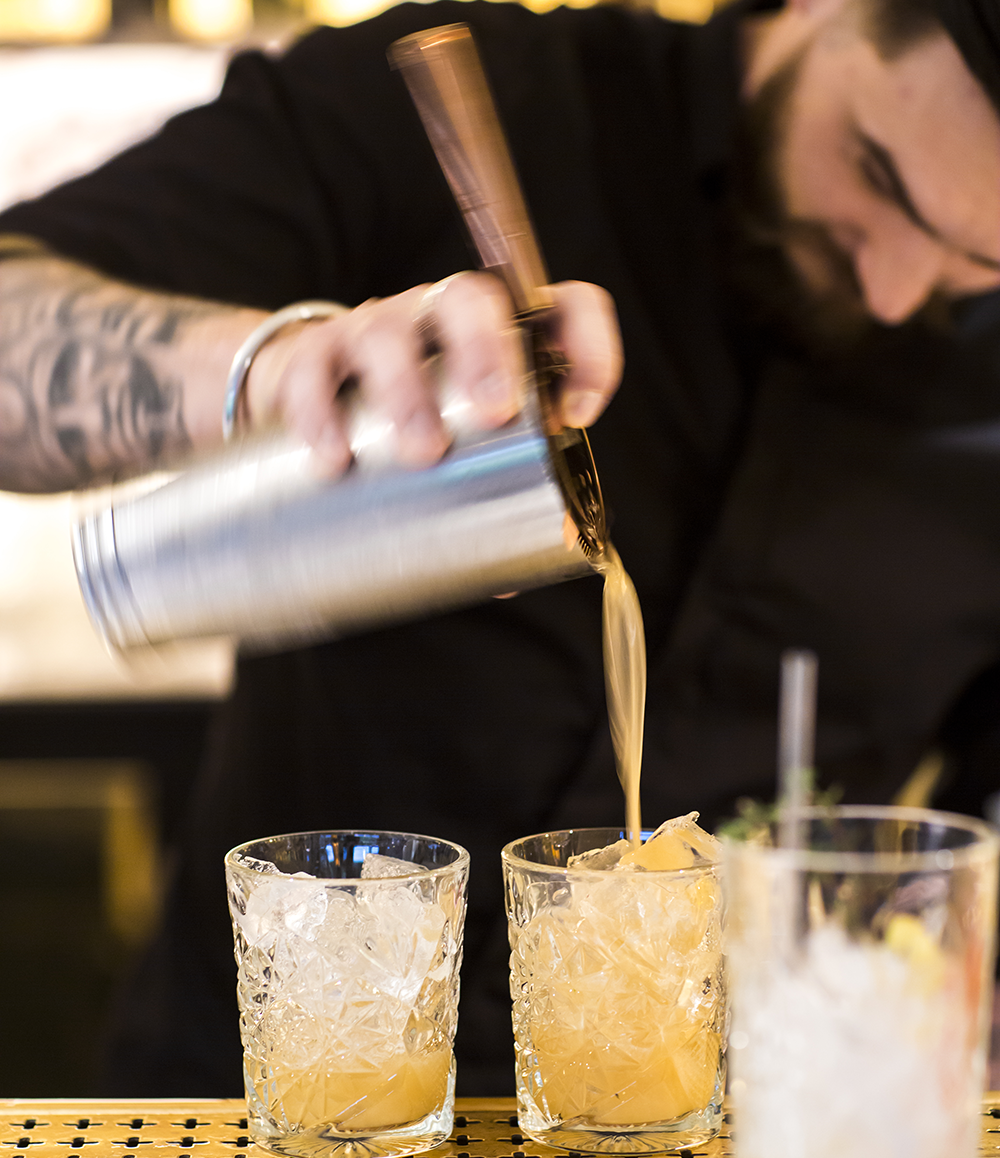 You can use tea in many ways. In cooking, if there is water, milk or single cream in a recipe, for example, you simply infuse the tea in the liquid and filter it. I'll come back to that subject soon. You can also make cocktails with tea. If you'd like to try it, you can infuse tea directly in alcohol, though you may have to use more tea and steep it for longer. You can also prepare a strong tea in the usual way, and use it as an ingredient. Herbal infusions are also very good in cocktails. Philippe Carraz, head barman at the Alcazar, is pictured here mixing a delicious non-alcoholic cocktail made from agave syrup, fresh ginger, our Romantic Garden and a few sprigs of thyme. Let me know what you think.
Posted in Tea and food pairing by François-Xavier Delmas | Tags : cocktail, Tea
The author
François-Xavier Delmas is a passionate globetrotter. He's been touring the world's tea plantations for more than 20 years in search of the finest teas. As the founder of Le Palais des Thés, he believes that travelling is all about discovering world cultures. From Darjeeling to Shizuoka, from Taiwan to the Golden Triangle, he invites you to follow his trips as well as share his experiences and emotions.
Articles classified by themes
Blogs on tea in English
Blogs on tea in French
Cooking
Links to Le Palais des Thés
Past travels