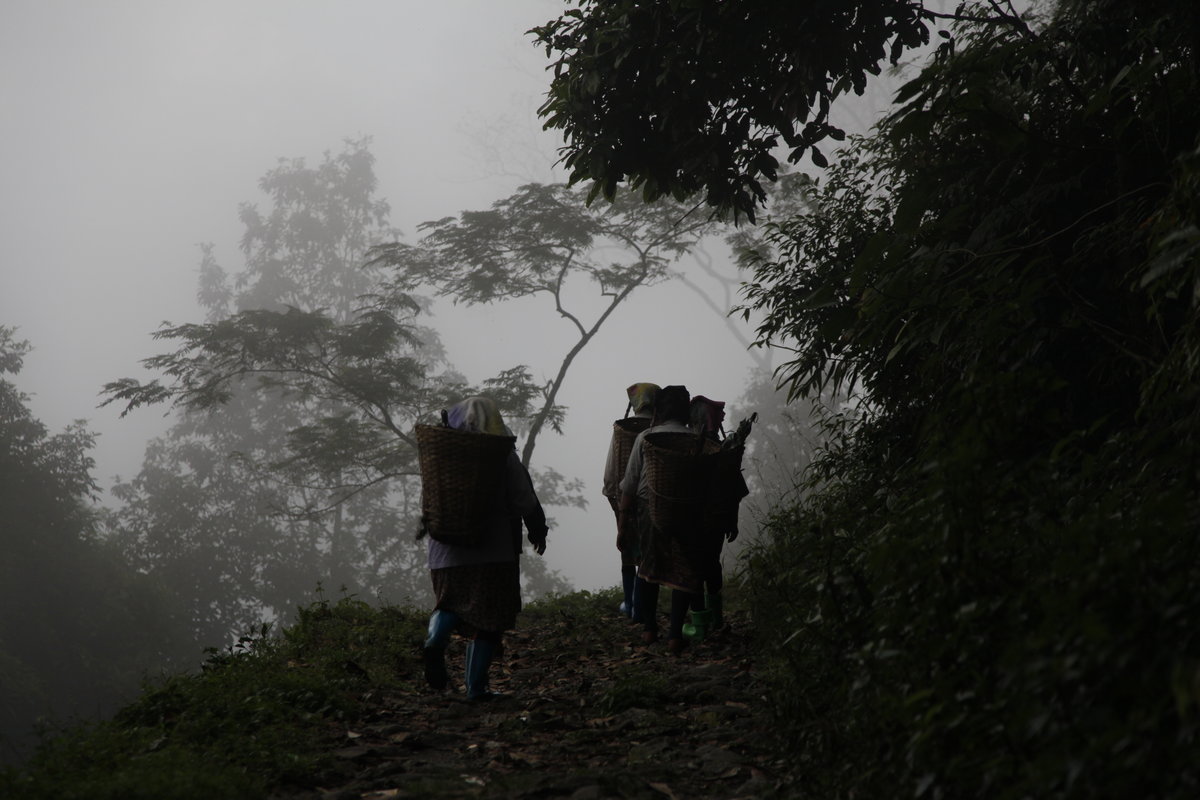 Darjeeling is a place of contrasts right now. Life has resumed throughout the district. Once again, the roads, shops and hotels are open, the tea plantations too. But there is much work to be done, as the tea plants have disappeared beneath the weeds. This is not serious for the shrubs, they're in good conditions, but all the vegetation needs clearing, and then the precious camellia sinensis must be cut back to their initial size. Sadly, there is a lack of manpower in Darjeeling. During the three months of protests in favour of regional autonomy, many men left the mountains to find work elsewhere. And now, the plantations don't have enough people to do the clearing and cutting back. Yet this work is essential if there is to be a good harvest next spring, otherwise there won't be enough Darjeeling tea, and fake Darjeelings, which are already in circulation, will flood the market. That would be a catastrophe for Darjeeling, and I hope with all my heart it will never come to that. We will have to pay close attention to the situation.
Posted in Country : India by François-Xavier Delmas | Tags : Darjeeling, Tea plantation, tea pluckers
The author
François-Xavier Delmas is a passionate globetrotter. He's been touring the world's tea plantations for more than 20 years in search of the finest teas. As the founder of Le Palais des Thés, he believes that travelling is all about discovering world cultures. From Darjeeling to Shizuoka, from Taiwan to the Golden Triangle, he invites you to follow his trips as well as share his experiences and emotions.
Articles classified by themes
Blogs on tea in English
Blogs on tea in French
Cooking
Links to Le Palais des Thés
Past travels