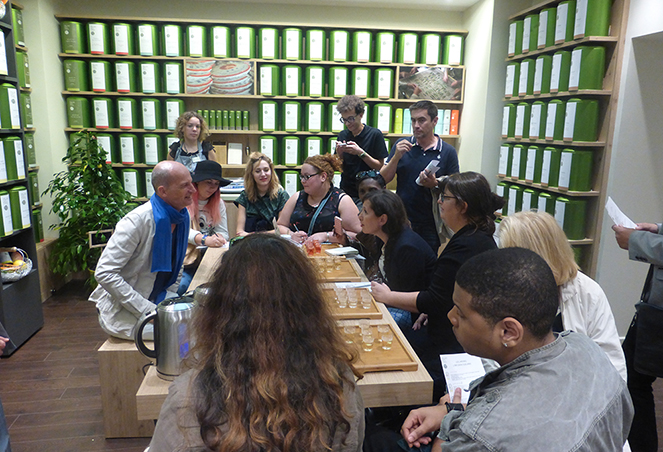 I love spending time with tea producers, but I also really enjoy talking to our customers or, as I did this week at our Rue Vieille-du-Temple store, with bloggers who had come to discover and taste our latest creations: Les Jardins. I spoke about how gardens were a source of inspiration; the joy of walking through a favourite garden in different seasons; how these new infusions can be enjoyed hot, at room temperature, or iced. Of course, we also talked about "grand cru" teas, and food too.
Posted in Palais des Thés by François-Xavier Delmas | Tags : Tea, tea gardens
The author
François-Xavier Delmas is a passionate globetrotter. He's been touring the world's tea plantations for more than 20 years in search of the finest teas. As the founder of Le Palais des Thés, he believes that travelling is all about discovering world cultures. From Darjeeling to Shizuoka, from Taiwan to the Golden Triangle, he invites you to follow his trips as well as share his experiences and emotions.
Articles classified by themes
Blogs on tea in English
Blogs on tea in French
Cooking
Links to Le Palais des Thés
Past travels