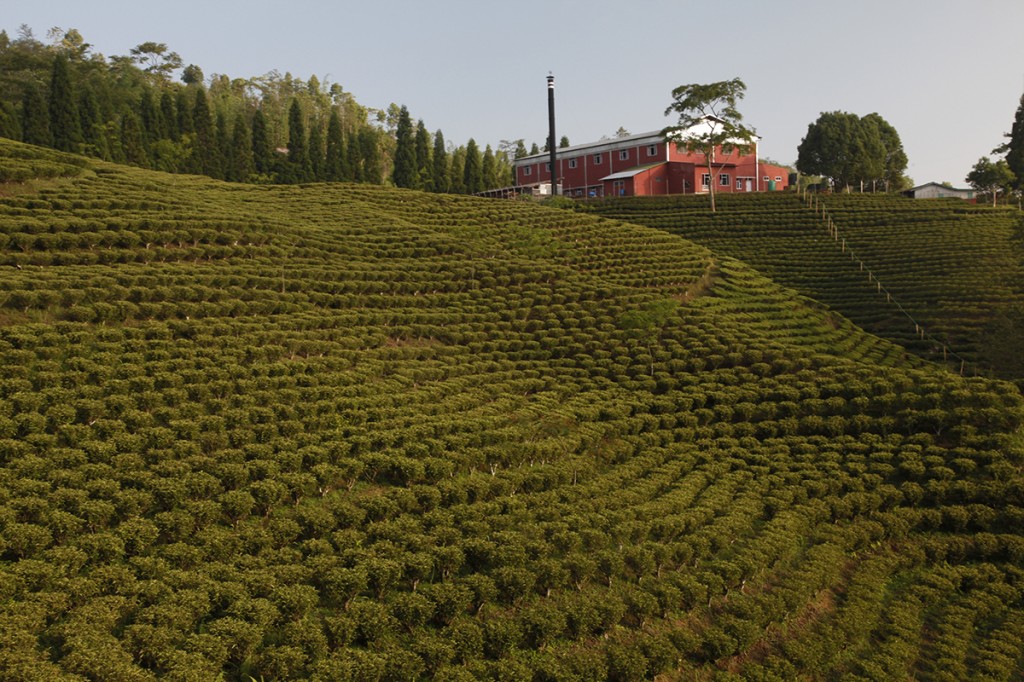 Some tea plantations have rather ordinary origins, and the Kuwapani plantation is one of them. A few years ago there was a rundown angora rabbit farm in Kuwapani that was only just limping along. I'm talking about the farm but I'm sure the same could have been said for the poor rabbits, bred for their fur alone. The owner saw a tea plantation being established on the hill opposite, followed by another. He observed the harvesting and processing of the leaves. He developed a taste for what his neighbours, Jun Chiyabari and Guranse, produced, and he witnessed their growing success. Then, one day, he decided to change his business, radically. He opened up the hutches, installed machines in his main building to process the tea leaves (rollers, dryers and so on), planted his land with tea, recruited an experienced, talented man to oversee the work, and a few years later the Kuwapani plantation had made its name in the world of tea. I heard this story while I was staying at Kuwapani and asked the owner about an object that had been intriguing me. On the mantelpiece in the living room sits a magnificent porcelain rabbit.
Posted in Country : Nepal by François-Xavier Delmas | Tags : Kuwapani, tea fields
The author
François-Xavier Delmas is a passionate globetrotter. He's been touring the world's tea plantations for more than 20 years in search of the finest teas. As the founder of Le Palais des Thés, he believes that travelling is all about discovering world cultures. From Darjeeling to Shizuoka, from Taiwan to the Golden Triangle, he invites you to follow his trips as well as share his experiences and emotions.
Articles classified by themes
Blogs on tea in English
Blogs on tea in French
Cooking
Links to Le Palais des Thés
Past travels