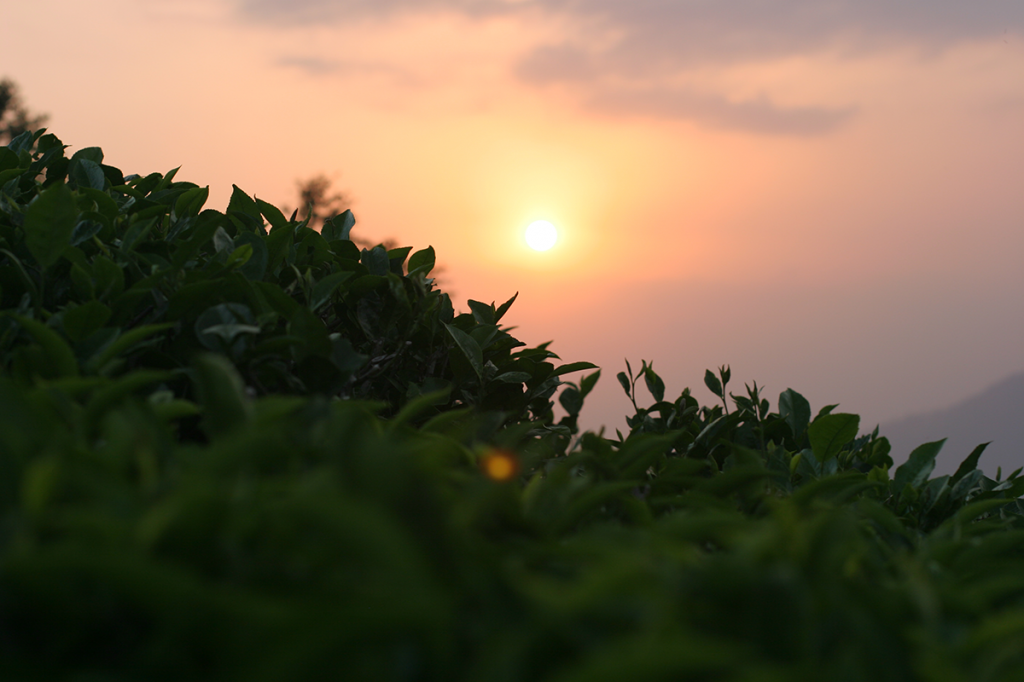 First-flush Darjeelings are the most difficult teas to buy, because production is not organised like it is elsewhere. In Darjeeling, they pick the leaves from the same plants every seven to 10 days, and as plantations are divided into around 10 plots, it means they are constantly harvesting. As soon as the leaves are picked, they are processed; this batch is then sold as one lot. This means that each of the region's 80 plantations produce a tea every day, and those are just the whole-leaf teas – the best, of course. These plantations do not mix the leaves from one day with those from the next day. The result is that six times a week for around six weeks, each of the 87 plantations puts a tea up for sale. This totals around 3,000 different batches of first-flush – or spring – Darjeelings to taste. Quality can vary considerably from one batch to another. Even when they come from the same plantation, one tea can be 100 times better than another, if you want to quantify those differences.
Of course you cannot rely wholly on the name of a garden, or on a variety; that would be too simple. Only blind tasting allows you to judge a tea's quality. This must be done quickly, very quickly, because although there are not many of us who receive these samples – only around 30 buyers in the world – sometimes a very good tea can sell just 30 minutes after the few grams of the sample have been received. So you need to work quickly while remaining calm and focused. But these teas that come from the roof of the world are generally worth the effort. They are the first teas of the season; they have a lovely spring freshness and incomparable floral, zesty aromas.
Posted in Country : India by François-Xavier Delmas | Tags : Darjeeling, harvest, spring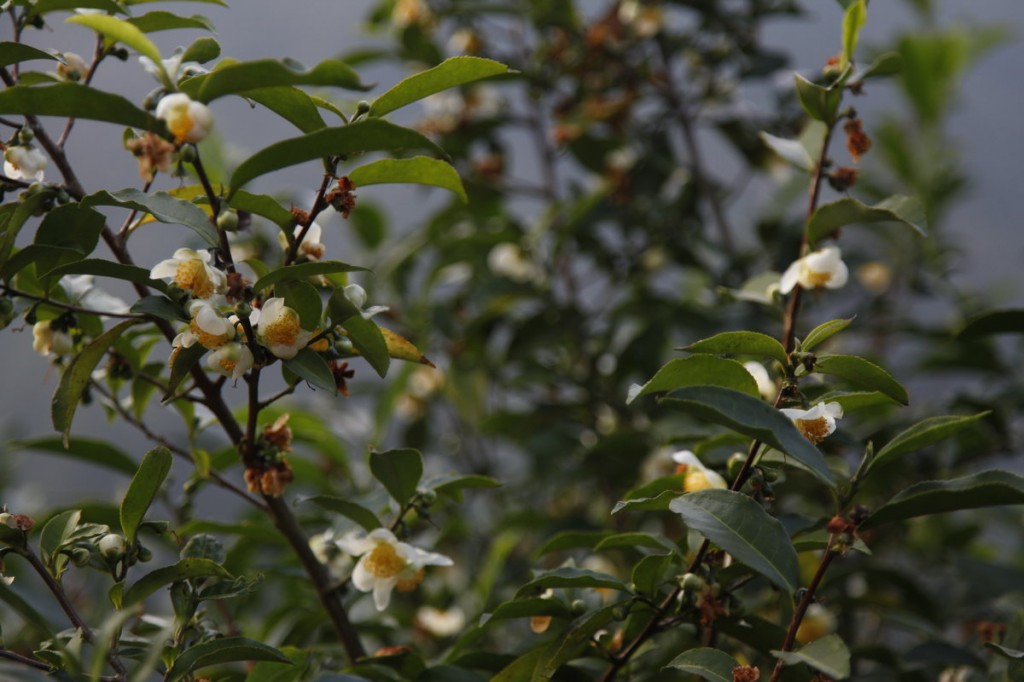 It's exactly 30 years ago this month that my life changed. Nothing had previously marked me out for a life in the tea trade. Palais des Thés opened its first boutique in March 1987, in a small backstreet in the sixth arrondissement of Paris. Then there were two stores, then three, and gradually the brand was born. Our learning progressed at the same rate. We needed to travel, to meet people. And what can I say about the loyalty of our customers, except that it still touches us just as much. Every time we open a new store, I meet customers who remember the beginning, who have been there from the first day, or thereabouts, and I still feel the same emotion.
30 years have passed, and our enthusiasm is not only intact, it is stronger now than when we started. We marvel at what lies ahead. There is a lot to keep us busy. The more you know about a subject as rich and varied as tea, the more you realise just how much you still have to learn. For tea, like for wine, one lifetime is not enough. I'll get back to you in another 30 years. Before then, we're preparing for new tastings, meeting new people, discovering new things. We're ready to continue learning about tea and the people who make it, doing the best we can to bring you what I would love to be the finest selection of premium teas in the world. And doing so with the greatest respect for people and our planet. Not harming either of them; on the contrary, thinking far ahead, about those who will come after us.
And as we watch spring awakening, as we look ahead to the next 30 years, here are some tea plants in flower for you.
Posted in Inspirational by François-Xavier Delmas | Tags : birthday, spring, Tea
The author
François-Xavier Delmas is a passionate globetrotter. He's been touring the world's tea plantations for more than 20 years in search of the finest teas. As the founder of Le Palais des Thés, he believes that travelling is all about discovering world cultures. From Darjeeling to Shizuoka, from Taiwan to the Golden Triangle, he invites you to follow his trips as well as share his experiences and emotions.
Articles classified by themes
Blogs on tea in English
Blogs on tea in French
Cooking
Links to Le Palais des Thés
Past travels