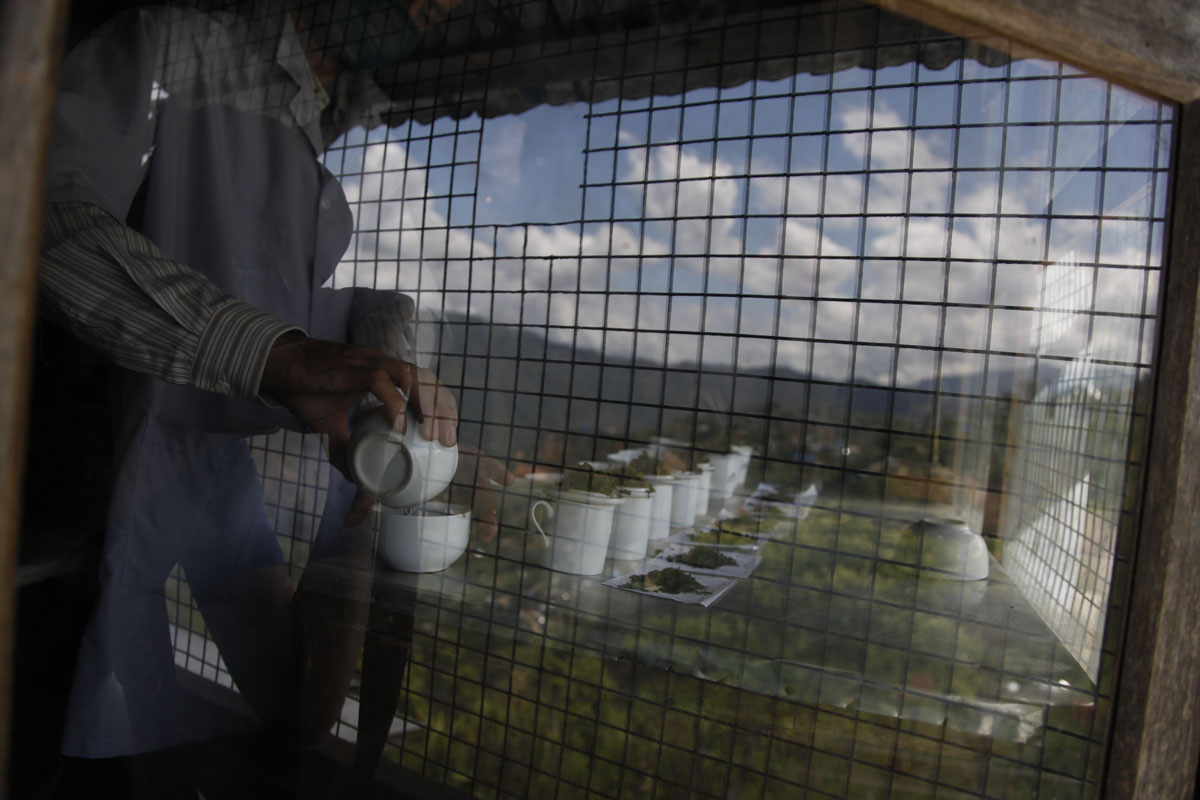 The preparation for a tasting is a special moment. I watch what my host is doing, each precise movement. The leaves are presented on a base that allows you to see them, then the tea is weighed out to the nearest tenth of a gram, before being steeped for a specific time. Each tea must be brewed in exactly the same conditions. Before tasting the tea, while the liquors cool a little, I like to take a few photos of the room itself, of people going about their activities, their faces, or the landscape. I often make use of windows. The reflections can be unexpected. I take photos through the window, while others look on, puzzled. Here, at the Kanchenjunga Tea Estate, through the grille-covered window, you can see the tea being prepared against a background of mountains and the tea garden.
Posted in Professional tasting by François-Xavier Delmas | Tags : Preparation, rituals, tasting
The author
François-Xavier Delmas is a passionate globetrotter. He's been touring the world's tea plantations for more than 20 years in search of the finest teas. As the founder of Le Palais des Thés, he believes that travelling is all about discovering world cultures. From Darjeeling to Shizuoka, from Taiwan to the Golden Triangle, he invites you to follow his trips as well as share his experiences and emotions.
Articles classified by themes
Blogs on tea in English
Blogs on tea in French
Cooking
Links to Le Palais des Thés
Past travels