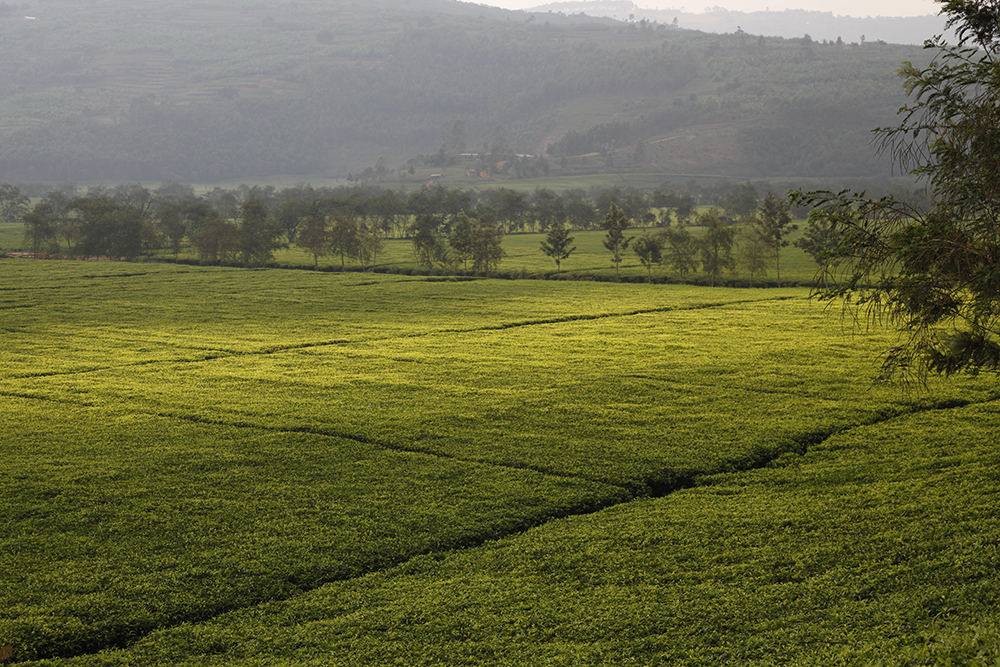 This year, I've been incredibly lucky to visit some beautiful tea plantations, like the ones I went to in Kenya and Rwanda. I've seen a lot of tea fields in my life, yet I still discover breathtaking landscapes that resemble nowhere else. For example here, in Rwanda, tea grows not on hillsides, as is often the case, but at the bottom of the valley. The valley in question may lie at an altitude of 2,000 metres, but even so, it's flat. And it's still hot enough here for dense vegetation to surround the tea plants. In this "Land of a Thousand Hills" you'll find incredible scenery, but also some remarkable and little-known teas. If you want to taste the tea that grows here, and feel connected to this beautiful place, it is called "Rwanda Silver Mist", a powerful tea with fairly fruity, spicy, honey notes. It is a delicious discovery, a door that opens onto a very beautiful corner of our planet.
Posted in Country : Rwanda by François-Xavier Delmas | Tags : plantations, Rwanda, Silver Mist
The author
François-Xavier Delmas is a passionate globetrotter. He's been touring the world's tea plantations for more than 20 years in search of the finest teas. As the founder of Le Palais des Thés, he believes that travelling is all about discovering world cultures. From Darjeeling to Shizuoka, from Taiwan to the Golden Triangle, he invites you to follow his trips as well as share his experiences and emotions.
Articles classified by themes
Blogs on tea in English
Blogs on tea in French
Cooking
Links to Le Palais des Thés
Past travels