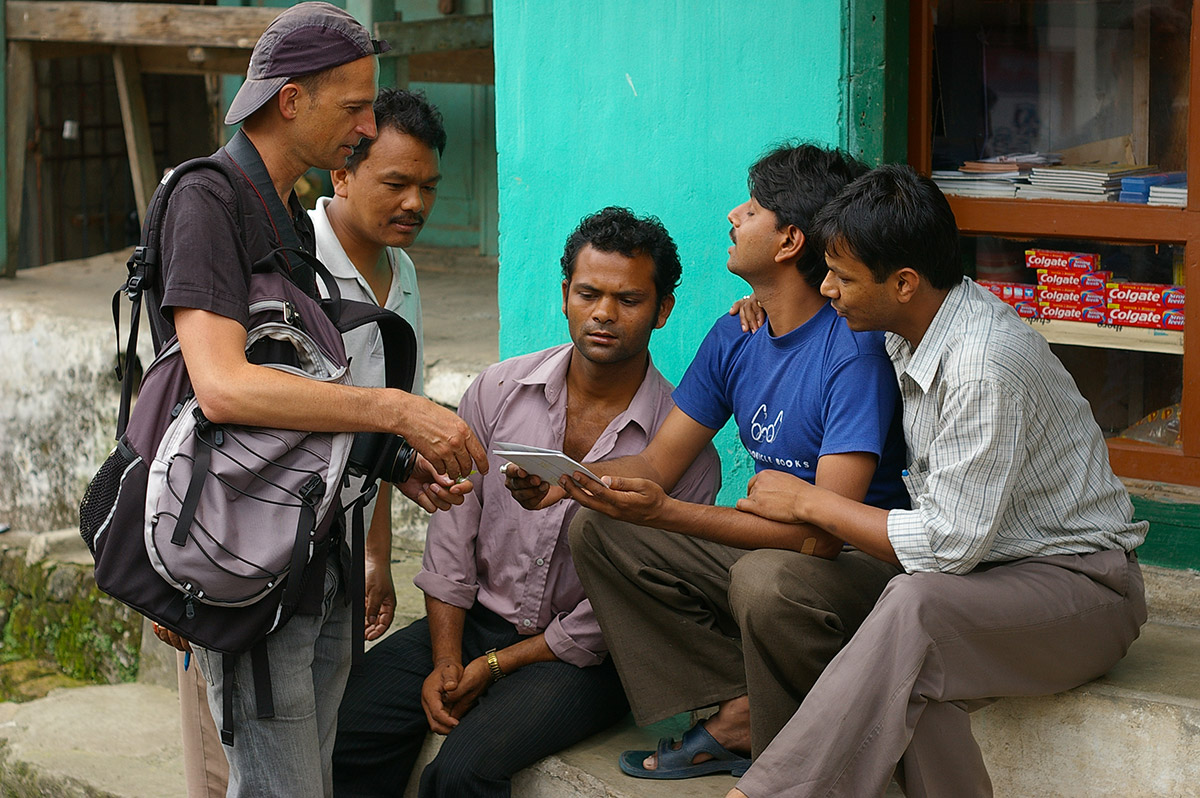 I mostly travel alone. I depart alone, I return alone. This solitude encourages me to approach others. I'm more easily accepted by them, to be among them. Alone, you open up to others. We all need other people. Without a travel companion, you make more of an effort to adopt the culture of the people you meet. Alone, you're more vulnerable, more permeable, more receptive. And that's a good thing, because I travel to listen.
Posted in Inspirational by François-Xavier Delmas | Tags : meet, People, travel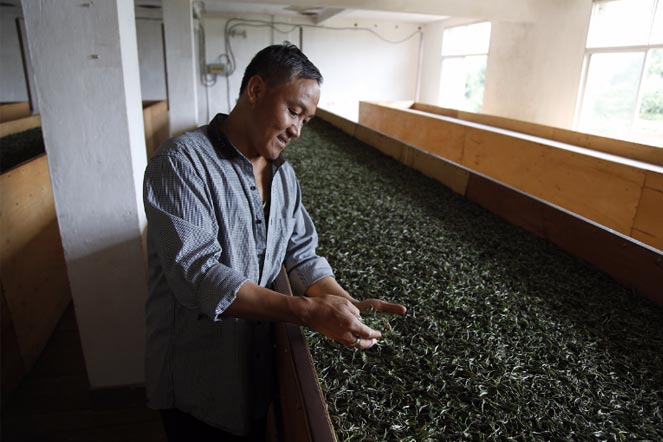 I got to know Xuan Dong Wu this summer. I met him in the Ming De factory he manages and where, that day, he was overseeing the withering of the tea leaves with the greatest attention. Xuan Dong Wu loves his job. He has not always been in the tea business. He started out in the army, and fought in the Sino-Vietnamese War in the early 1980s. He then returned to the village where he was born, and where tea provides the majority of work. He makes white teas, pu erhs, and black teas that are considered the best in Yunnan. He likes to introduce new ideas, and is responsible for several of our Mao Chas, the intermediate teas used to made Pu Erh. Xuan Dong Wu is a shy man, and didn't say much when I asked him what he wanted me to write about him here. He simply told me about his life, and what he likes. He said he likes making tea with his heart and with his efforts, he said he wanted to do his best and make the best teas possible. And then he plunged his hands back into the withering leaves, and didn't take his eyes off them. 
Posted in Country : China by François-Xavier Delmas | Tags : Country : China, People, Tea Factory
To accompany my New Year's greetings to you, I've chosen this photo of a bridge. I love bridges, great and small. I love anything that spans a chasm and connects people. Some people build walls, others build bridges. There are people who shut themselves off, who want to surround themselves with barriers. Others throw down ropes or ladders into the void; they aren't put off by precipices or obstacles or difficulties of any kind. They overcome them. Some people are fearful, some people are trusting. I wish you a Happy New Year full of bridges, challenges, daring. I hope you are able to follow your heart.
Posted in Country: Burma by François-Xavier Delmas | Tags : 2017, new year, People
The author
François-Xavier Delmas is a passionate globetrotter. He's been touring the world's tea plantations for more than 20 years in search of the finest teas. As the founder of Le Palais des Thés, he believes that travelling is all about discovering world cultures. From Darjeeling to Shizuoka, from Taiwan to the Golden Triangle, he invites you to follow his trips as well as share his experiences and emotions.
Articles classified by themes
Blogs on tea in English
Blogs on tea in French
Cooking
Links to Le Palais des Thés
Past travels