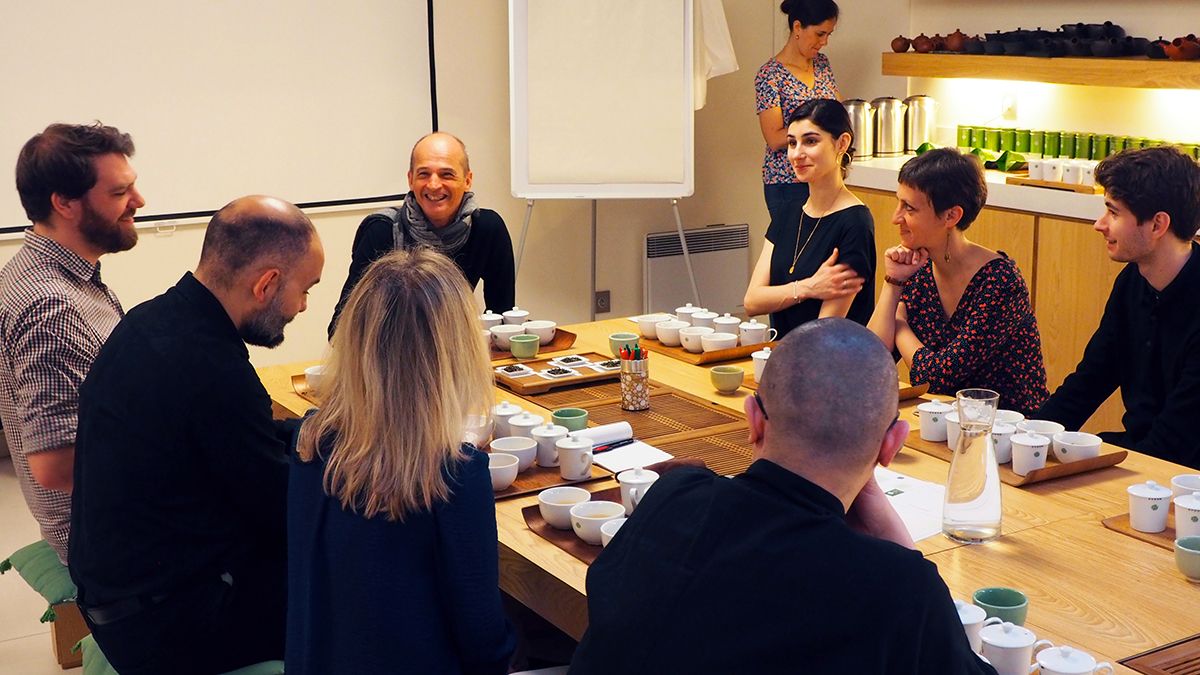 It's no mean feat to obtain a Tea Sommelier diploma. First, the candidate must answer 24 open questions in just an hour. Then they must prepare, in front of three examiners, a tasting of six teas from among 22. The leaves placed in front of the applicant have no written indication of their type, colour or origin. Then they must perform a task chosen at random: prepare a matcha tea correctly, serve tea in a kyusu, or serve a pu erh using the gong fu method. That's what this esteemed exam consists of, meaning that those who obtain the diploma are true experts! Here, I'm meeting some of them, with my assistant watching on. Bénédicte has infused a few premium teas, which we are discussing.
Posted in Non classé by François-Xavier Delmas | Tags : Palais des Thés, Tea School, Tea sommelier
The author
François-Xavier Delmas is a passionate globetrotter. He's been touring the world's tea plantations for more than 20 years in search of the finest teas. As the founder of Le Palais des Thés, he believes that travelling is all about discovering world cultures. From Darjeeling to Shizuoka, from Taiwan to the Golden Triangle, he invites you to follow his trips as well as share his experiences and emotions.
Articles classified by themes
Blogs on tea in English
Blogs on tea in French
Cooking
Links to Le Palais des Thés
Past travels