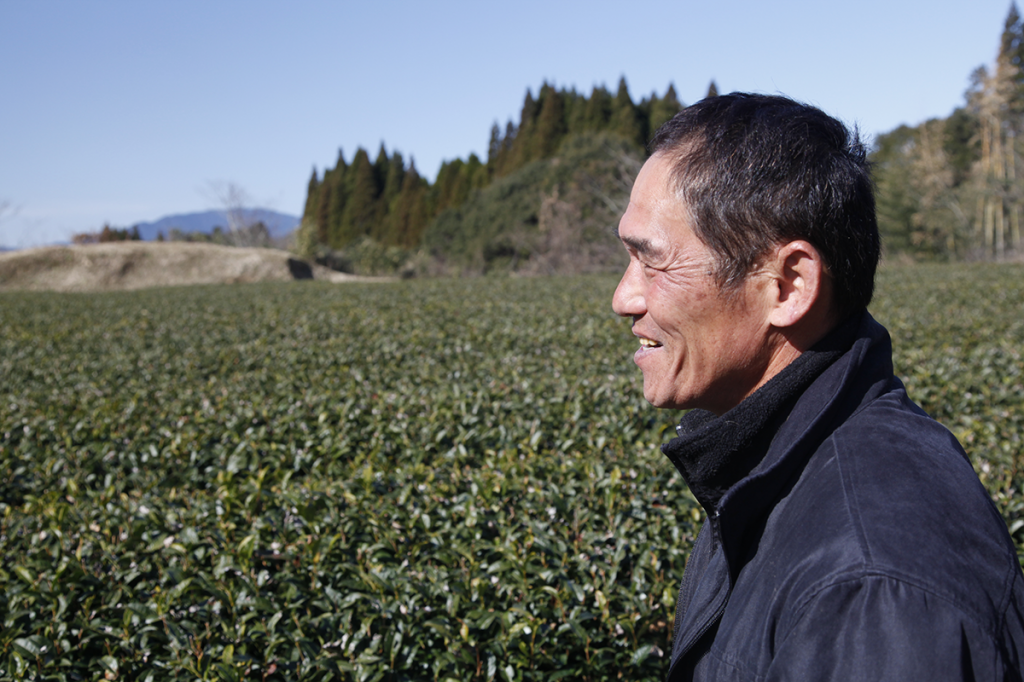 I'd like to introduce you to Mr Kumada. He lives with eight cats and grows tea on seven hectares in the extreme south of Japan, high above the city of Kagoshima, far from anywhere, even the smallest village. Mr Kumada took over from his father, who was also a farmer. But he only grows tea, unlike his father who also grew tobacco, and raised cows, pigs and silkworms. When I asked him what he'd like me to talk about on my blog, Mr Kumada immediately replied that he was proud of his farming methods, and of the organic certification he has obtained. He wants to keep the environment in the best possible condition; he is responsible for it, he says.
Mr Kumada produces green teas, of course, but also a black tea, which I've just chosen. It's the first time I've tasted such a good black tea from Japan, an interesting tasting experience. Mr Kumada's very likeable personality does play a part in my choice: I taste all teas blind, but it increases the pleasure I take in being able to promote his excellent tea.
Posted in Country : Japan by François-Xavier Delmas | Tags : Country : Japan, Kagosgima, organic tea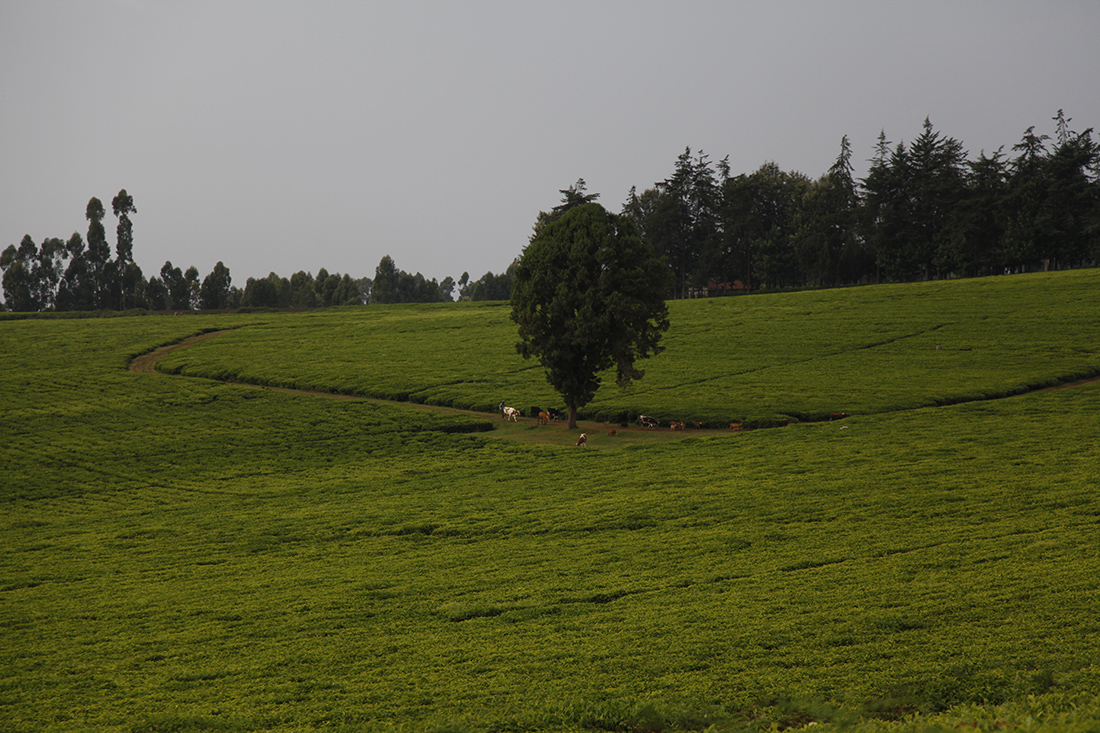 In Kenya, some plantations lie at almost 2,000 metres. At this altitude, insects and fungi that can attack tea plants are particularly rare, due to the low temperatures. So in these conditions, it's easier to grow teas organically. However, to be certified "organic", as well as not using prohibited pesticides and fungicides, the soil must be enriched naturally – with compost, for example.
Posted in Country : Kenya by François-Xavier Delmas | Tags : kenya, organic tea
At some tea plantations, they don't like you taking photos. Sometimes, like here at Kora Kundah (southern India), there are even signs prohibiting it. I always wonder what this means. What do they have to fear from me taking photos? What is it they don't want me to see? Most of the time it is simply a statement of ownership, a way of prohibiting trespassing. In reality, at the plantation of Kora Kundah, I know I'm free to go where I like and to photograph whatever I want. It is actually a great tea plantation, producing teas of high quality with organic and fair trade labels.
I don't trust tea estates that limit their access or prohibit taking photos. At first I always ask why. If the reasons are not convincing, I refuse to trade and politely turn back. One mustn't generalize, but I notice that this happens in Sri Lanka more than anywhere else.
Posted in Country : India by François-Xavier Delmas | Tags : Country : India, fair trade tea, Kora Kundah, organic tea, Sri Lanka, Tea, tea companies, Tea Estate, Tea plantation, tea plantations
The author
François-Xavier Delmas is a passionate globetrotter. He's been touring the world's tea plantations for more than 20 years in search of the finest teas. As the founder of Le Palais des Thés, he believes that travelling is all about discovering world cultures. From Darjeeling to Shizuoka, from Taiwan to the Golden Triangle, he invites you to follow his trips as well as share his experiences and emotions.
Articles classified by themes
Blogs on tea in English
Blogs on tea in French
Cooking
Links to Le Palais des Thés
Past travels