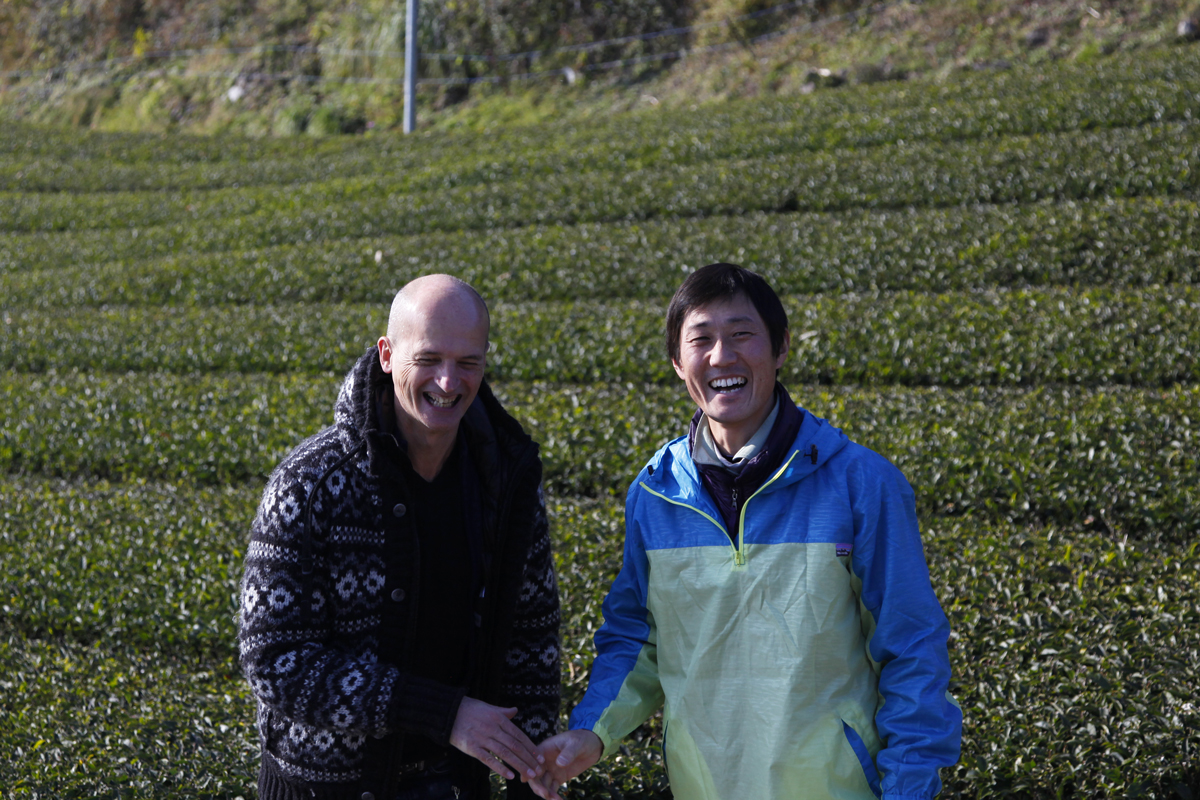 I'd like to introduce you to Kitano Shuichi. Of all the farmers I've met in Japan, he's the most passionate and inspiring about organic practices. He's been using these methods for 30 years, introduced by his father. The latter, convinced of the health benefits of organic tea, suffered financially for ten years, due to very low yields, but he pulled through. Today, he sells his tea for a good price because demand for organic tea is higher. Kitano Shuichi and his father make their own compost, while others buy it in from outside. But most significantly, they never use anything to do with animals in their compost. So that means no cow manure, for example. They believe in biodynamic methods and use them successfully. They're so proud of their compost they insist you taste it. But if you want to know their exact recipe, you can ask all you like but they'll reveal nothing save their good humour, with a smile. 
Posted in Country : Japan by François-Xavier Delmas | Tags : Country : Japan, Kitano Shuichi, organic farmers
The author
François-Xavier Delmas is a passionate globetrotter. He's been touring the world's tea plantations for more than 20 years in search of the finest teas. As the founder of Le Palais des Thés, he believes that travelling is all about discovering world cultures. From Darjeeling to Shizuoka, from Taiwan to the Golden Triangle, he invites you to follow his trips as well as share his experiences and emotions.
Articles classified by themes
Blogs on tea in English
Blogs on tea in French
Cooking
Links to Le Palais des Thés
Past travels