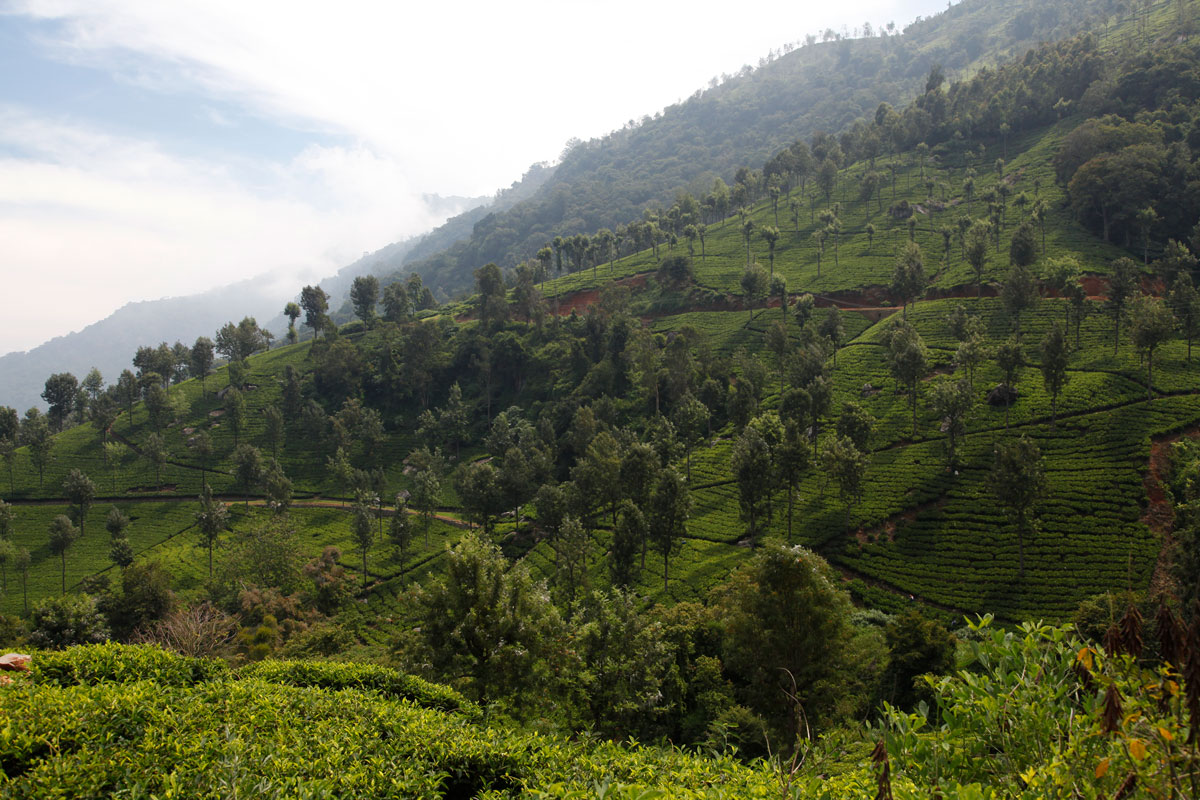 When you think of Southern India, you think of colourful temples, ancient spice trading posts, beaches lined with palm trees, boats gliding along complex networks of canals and backwaters, and luxuriant gardens. Southern India is less well-known for its mountains. Yet what are called the Ghats, literally "steps", peak at more than 2,000 metres above sea level. This altitude and climate is well suited to tea plants.
Posted in Country : India by François-Xavier Delmas | Tags : Country : India, Ghats, mountains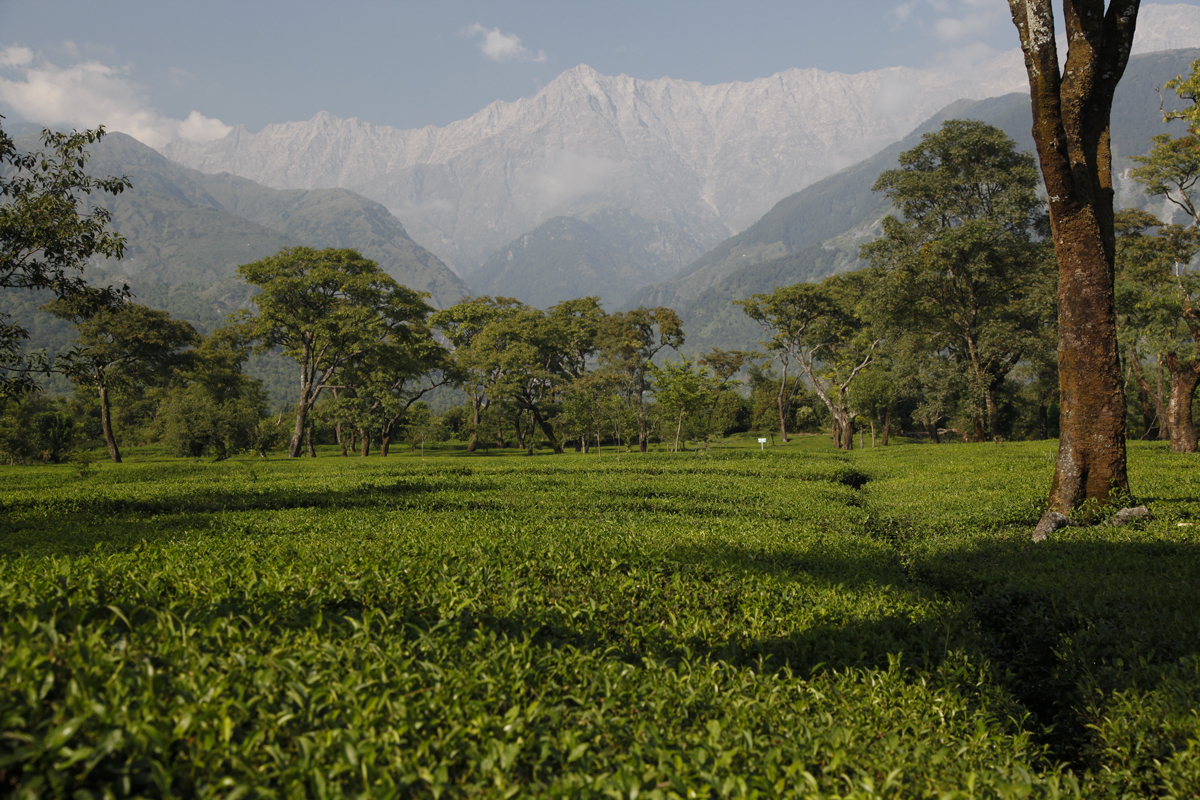 The current tension in Darjeeling, although it seems finally to be easing, has guided my path toward new vistas this month. In the foothills of the Dhauladhar Mountains, a stone's throw from Kashmir, a few tea plantations are well worth the detour—not only for their majestic view of the Himalayas, but also for the hard work of several local producers, which is unquestionably paying off. For decades, the region produced a relatively ordinary green tea for local consumption, but more recently, if you look hard enough, you can find a wide variety of more artisanal teas to delight the palate. All while gazing at the Dhauladhars, naturally.
Posted in Country : India by François-Xavier Delmas | Tags : Darjeeling, Dhauladhar, mountains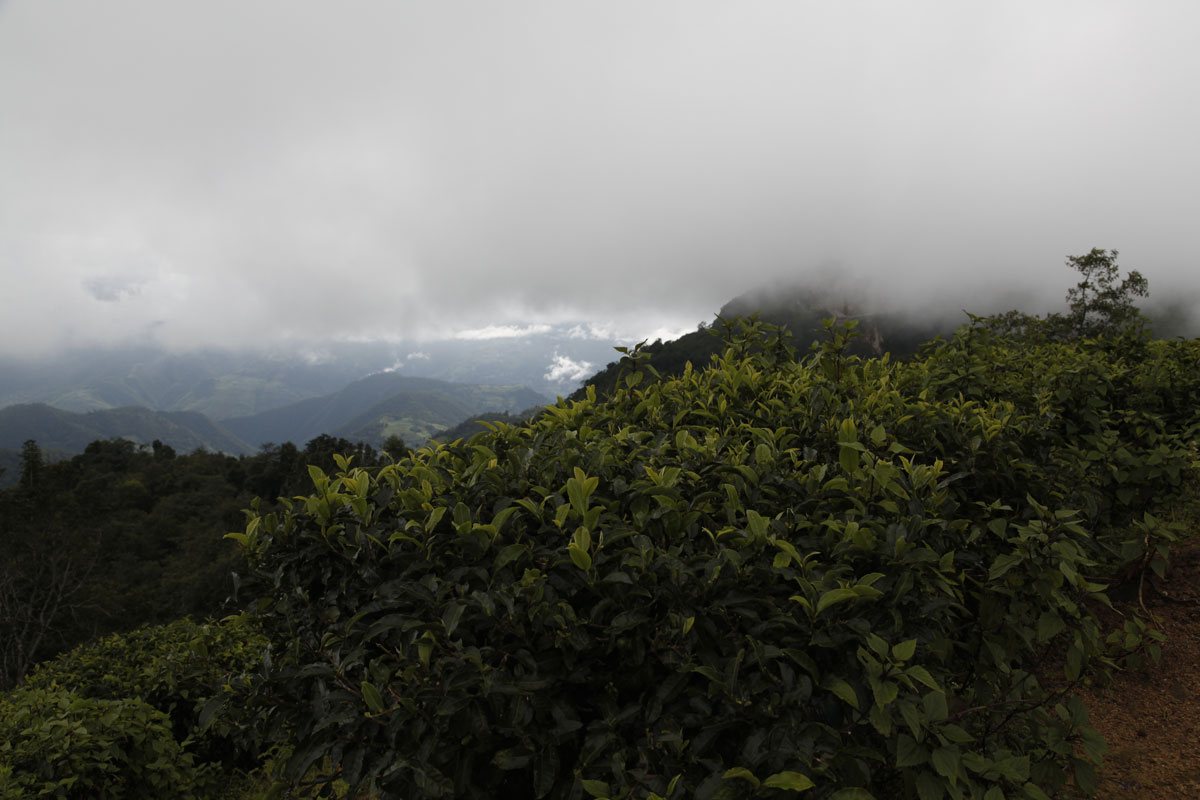 The mountains covered with tea plants rise so high and the clouds sometimes fall so low that there is no room left for the sky. The clouds cover the green blanket of tea plants with mist, envelop them in a layer of cotton wool, caress them, and then disappear. I could stay for hours, in each tea field I walk through, contemplating the beauty of the landscape. And the more I climb, the greater the reward. Tea doesn't grow above 2,000 to 2,200 metres, but at those altitudes the views are breathtaking. If the mist lets you see them.
Posted in Inspirational by François-Xavier Delmas | Tags : clouds, mountains, tea plants
The author
François-Xavier Delmas is a passionate globetrotter. He's been touring the world's tea plantations for more than 20 years in search of the finest teas. As the founder of Le Palais des Thés, he believes that travelling is all about discovering world cultures. From Darjeeling to Shizuoka, from Taiwan to the Golden Triangle, he invites you to follow his trips as well as share his experiences and emotions.
Articles classified by themes
Blogs on tea in English
Blogs on tea in French
Cooking
Links to Le Palais des Thés
Past travels