What if we tried to think about our children? We all have immense power every time we spend our money. The power to make the world better. Spending money means encouraging people. Encouraging a producer, encouraging a distribution system. Encouraging good practice, encouraging healthy, unprocessed products, fairly traded, respecting people and the planet. We have the power to encourage artisans, co-operatives, farmers, town-centre shopkeepers, local producers. Nobody forces us to shop in big supermarkets, nobody forces us to push around trolleys loaded with industrially-produced foods, wrapped in plastic, containing mystery ingredients in addition to the sugar, preservatives and palm oil. We can consume better, and less. We can consume healthily. We can favour good producers.
And when we look at the labels, we might be surprised to see that the best is not always the most expensive (with tea, for example, a box of tea is often more expensive per kilo than a good quality loose-leaf tea sold by a specialist retailer). So what are we waiting for?
Posted in Country : Nepal by François-Xavier Delmas | Tags : ecology, environment, Inspiration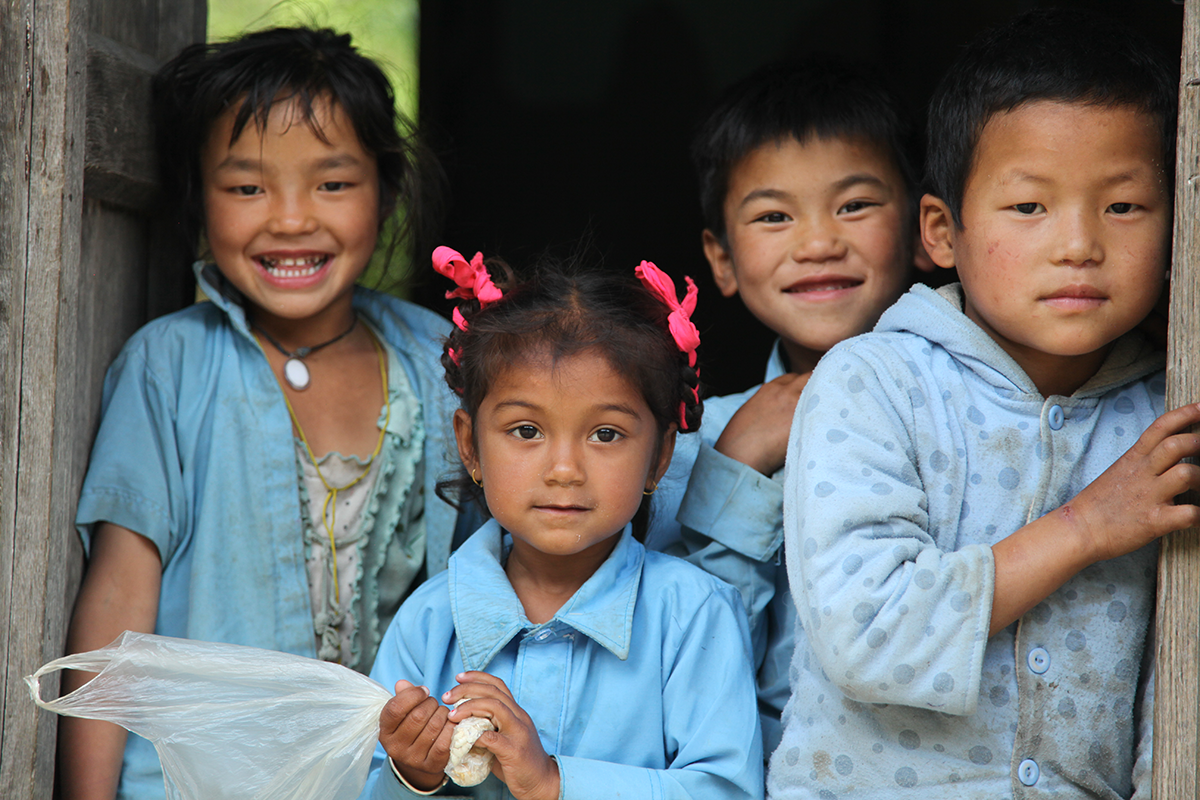 I'm concerned about the state of the planet, and the proliferation of plastic is one example of this. We might think of tea plantations as idyllic places high in the mountains, some on steep slopes, far from cities, surrounded by beautiful countryside. And all that is true. But tea requires a lot of manpower, and many people live in villages around the plantations. These people buy products that are often packaged in plastic, and this plastic needs disposing of.
On the tea plantations, it's not unusual to see rubbish lying on the ground between the rows of plants, simply because people don't think about it and throw away a bag, a packet of cigarettes or biscuits, in the middle of the field. This waste accumulates! The ground is sometimes littered with it after people have eaten their meal. The best solution I've seen involves holding a litter-picking day, once a year, for all villagers, including children. The atmosphere is good-spirited, it makes people take more responsibility, and at school on the same day, they talk about the lifetime of the different types of rubbish. A plastic bag will last for 400 years!
Posted in Inspirational by François-Xavier Delmas | Tags : environment, humans, tea plantations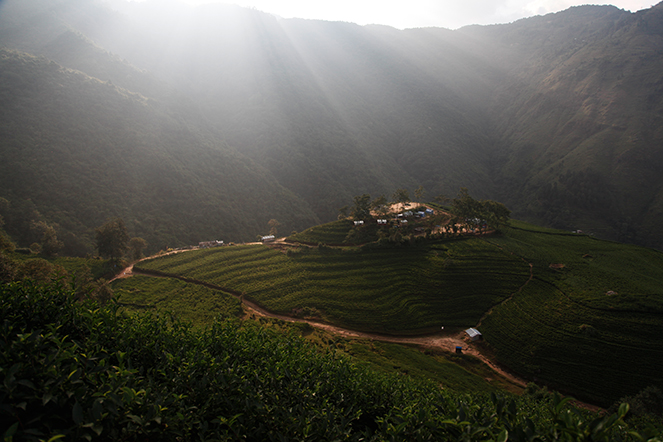 A few days ago I was lucky enough to meet the monk, Matthieu Ricard. It was a joy to listen to him speak. When you hear him, you feel light. You tell yourself that happiness is our responsibility. The happiness of others, first (ours comes indirectly, like the cherry on the cake). A few days later, I was in Nepal. I was helping a planter friend who is starting a great project, taking over an abandoned tea plantation between Kathmandu and Tibet. After walking for several hours between tea plants that were often taller than us, we sat down to catch our breath. We turned around to admire the view, and luckily just at that moment the sunlight pierced through. A light unlike any other. Something very beautiful, a halo of light that caressed the tea plants.
I thought about that fine English word, "enlightened", I thought again of Matthieu Ricard, and I thought about the beauty of our planet, of course. As we sat there, my friend and I marvelled at it. It illuminated us. But why is it so difficult for so many people to feel this beauty? Why don't they see it? Why do men keep trying to destroy our poor planet, day after day, throughout our lives? Why do they bring in their tarmac, plastic and bulldozers, their manic industrialisation and advertising hoardings, their deforestation and frenzied consumption, to lay waste to this Earth? For whose selfish happiness? And where is the Other? Who is thinking of our future generations?
Posted in Country : Nepal by François-Xavier Delmas | Tags : environment
The author
François-Xavier Delmas is a passionate globetrotter. He's been touring the world's tea plantations for more than 20 years in search of the finest teas. As the founder of Le Palais des Thés, he believes that travelling is all about discovering world cultures. From Darjeeling to Shizuoka, from Taiwan to the Golden Triangle, he invites you to follow his trips as well as share his experiences and emotions.
Articles classified by themes
Blogs on tea in English
Blogs on tea in French
Cooking
Links to Le Palais des Thés
Past travels