We all like different kinds of holidays. I like to take a step back – or up. This might mean hiking to reach a mountain peak or walking up a hill, then sitting down and enjoying the view for hours. It can also mean reading, which is another way of "getting away" and taking a step back from everyday life. Or, I like to sit by the sea, cup of tea in hand, and look out across the water. It feels good.
Posted in Inspirational by François-Xavier Delmas | Tags : Emotions, Landscapes, nature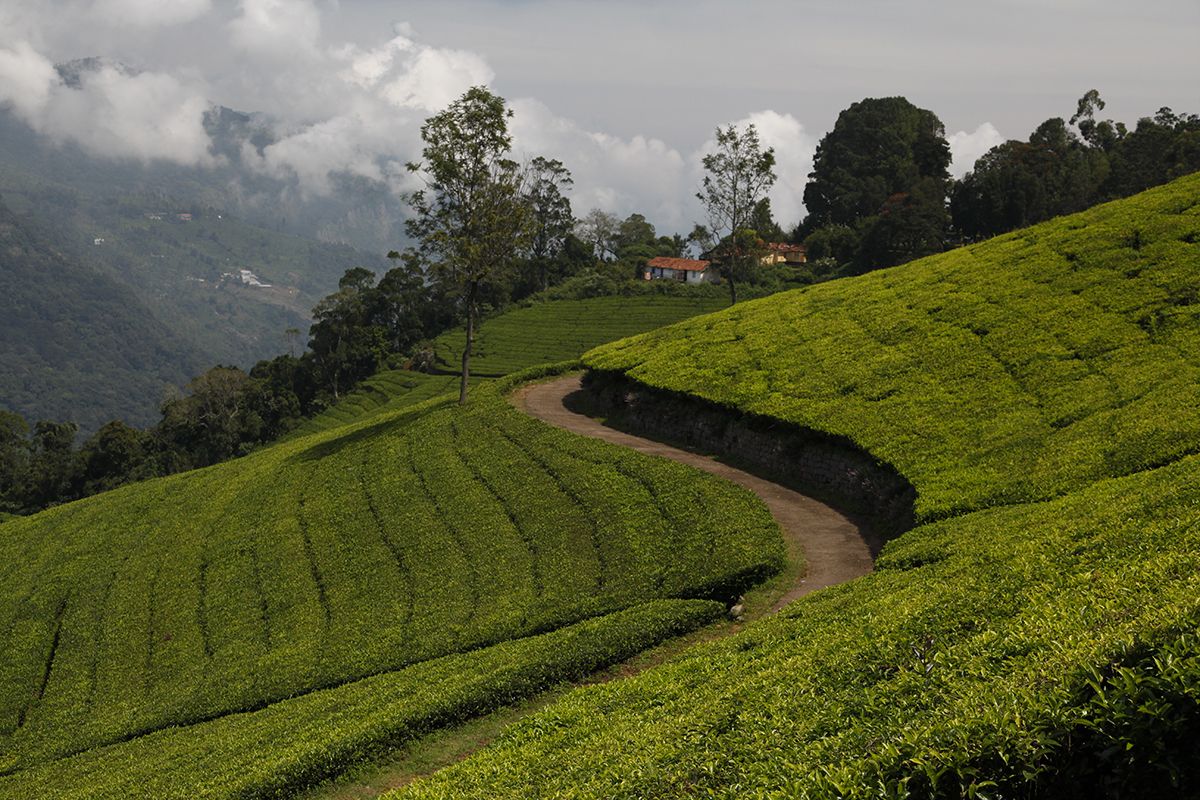 For me, tea is more than a goal, it's a path. I can't imagine ever knowing everything there is to know about tea. A lifetime isn't enough. Tea is a path: what's important to me isn't arriving, but progressing. Progressing in my knowledge of the plant, in my knowledge of the art of processing the leaves, progressing on my journey through the tea fields to reach the villages where the communities live. Progressing slowly but surely, in a world where everyone is rushing.
Posted in Inspirational by François-Xavier Delmas | Tags : Emotions, tea culture, tea plants
Naturally, I have emotions. I never return from my travels unmoved. Yes, in the strictest sense my job consists of visiting tea fields, talking with producers, tasting, and understanding how the tea is made. But in practice my work doesn't stop there. It's not just about tea leaves, plants, machines, flavours. Most of all, tea is about people. Men and women. Smiles, surprises, joy, pain, laughter, fear, curiosity, anxiety, fun, desires, challenges, suffering, pride, hopes and dreams… The people I meet up in the mountains give me all this. So as soon as I see a familiar landscape, I feel moved. I think back to the time I was there before, to the people. I remember what I learnt about life in those places. I remember my feelings. I don't wear armour when I travel. A journey is like a shipwreck, and people whose boat has not sunk will never know the sea, wrote Nicolas Bouvier, a writer I love. So, sometimes I sink. I return a different person from when I set out; I'm not exactly the same on my return. And sometimes I don't want to come back. I want to lose myself. People's lives touch me, their emotions touch me. I have this incredible opportunity to meet people who are different from me, different in every respect – in their culture, religion, language, ethnicity. Different, but the same in that we are all human. And often, when I come back down from a mountain after spending several days up there, I need to rest. To take a break before I reach the valley. I need to sit at the roadside or at the edge of a field before going back to the city, before forgetting, forgetting why I left this place I already loved. When I come back down from my mountains, I need to stop, take a breath, not let things go too quickly. I need to dream, to cry, sometimes, to be aware of what I'm leaving, to not be in a rush. I simply need to breathe, to fill my lungs one last time with blue air; to live.
Posted in Inspirational by François-Xavier Delmas | Tags : Emotions, Rwanda
The author
François-Xavier Delmas is a passionate globetrotter. He's been touring the world's tea plantations for more than 20 years in search of the finest teas. As the founder of Le Palais des Thés, he believes that travelling is all about discovering world cultures. From Darjeeling to Shizuoka, from Taiwan to the Golden Triangle, he invites you to follow his trips as well as share his experiences and emotions.
Articles classified by themes
Blogs on tea in English
Blogs on tea in French
Cooking
Links to Le Palais des Thés
Past travels