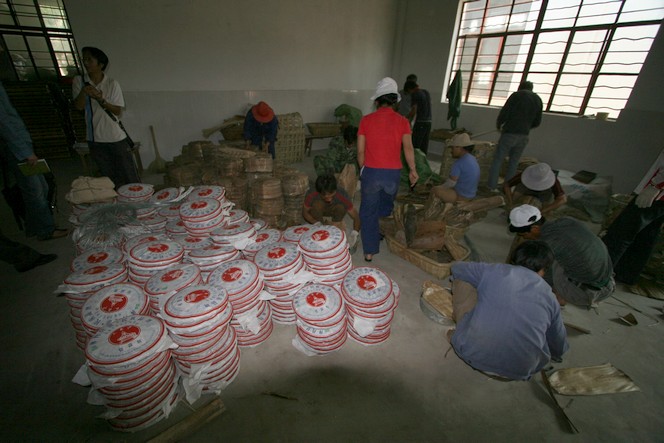 I know that your main objective at the moment is to wrap your purchases so they are ready to go under the Christmas tree in a few days' time. Well, in China there's a tea called Pu Er which requires wrapping with just as much care. Pu er can be bought loose, but it is mainly found in the form of a compressed cake. Having been left to dry on racks, each cake is wrapped in a sheet of printed rice paper, as you can see in this photo. The protected cakes are then wrapped in groups of seven in a dried banana leaf. The tea is then ready to embark on its journey and arrive with you after the festivities, which is just at the right time: in China, Pu Er is said to lower cholesterol. Rightly or wrongly, it is sometimes known as the "fat-eating" tea.
Posté dans Country : China par François-Xavier Delmas | Tags : Country : China, fat-eating tea, pu er, Tea
The author
François-Xavier Delmas is a passionate globetrotter. He's been touring the world's tea plantations for more than 20 years in search of the finest teas. As the founder of Le Palais des Thés, he believes that travelling is all about discovering world cultures. From Darjeeling to Shizuoka, from Taiwan to the Golden Triangle, he invites you to follow his trips as well as share his experiences and emotions.
Articles classified by themes
Blogs on tea in English
Blogs on tea in French
Cooking
Links to Le Palais des Thés
Past travels