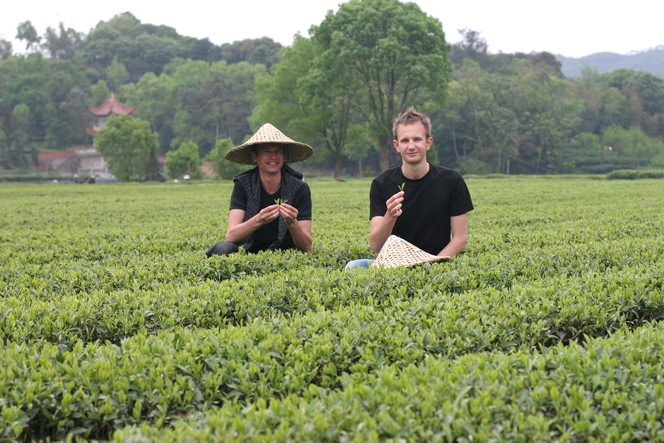 Time passes, and I forget birthdays. My blog is one year old, and I would like to celebrate with you, of course, but also with Mathias, who shares my passion for tea. We have worked together for more than ten years, and take great pleasure in tasting the rare teas we love. And sometimes we set off together into the tea mountains, like here, in China.
This first anniversary gives me an opportunity to thank you for being there, for making yourselves known from time to time through your messages. Happy tea drinking.
Posted in Country : China by François-Xavier Delmas | Tags : Country : China, François-Xavier Delmas, Tea
The author
François-Xavier Delmas is a passionate globetrotter. He's been touring the world's tea plantations for more than 20 years in search of the finest teas. As the founder of Le Palais des Thés, he believes that travelling is all about discovering world cultures. From Darjeeling to Shizuoka, from Taiwan to the Golden Triangle, he invites you to follow his trips as well as share his experiences and emotions.
Articles classified by themes
Blogs on tea in English
Blogs on tea in French
Cooking
Links to Le Palais des Thés
Past travels