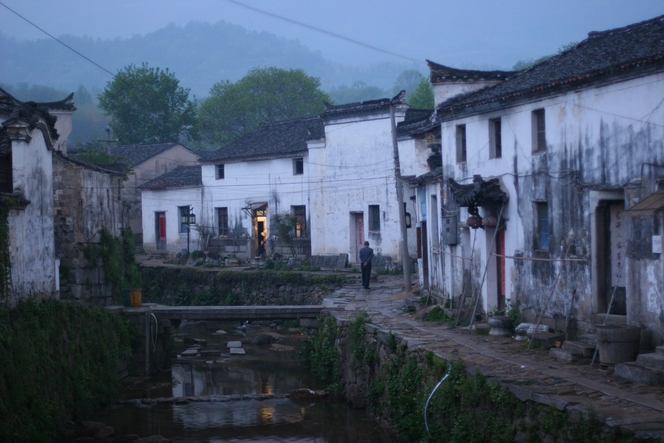 Every time I go to China, I wonder what else will have changed in the cities and countryside that I know. The rapidity of change in the country takes your breath away, as you gaze upon a street you no longer recognise, or a forest of skyscrapers that in less than a year has grown faster than a copse of bamboo.
But off the beaten track, there are still hamlets that have kept their soul. Here, in Zhaji (Anhui province), nothing has changed for a very long time, and every evening after his meal, Mr Li walks beside the river before returning home for a last cup of the famous tea he produces.
Posted in Country : China by François-Xavier Delmas | Tags : Anhui, Country : China, Tea, Zhaji
The author
François-Xavier Delmas is a passionate globetrotter. He's been touring the world's tea plantations for more than 20 years in search of the finest teas. As the founder of Le Palais des Thés, he believes that travelling is all about discovering world cultures. From Darjeeling to Shizuoka, from Taiwan to the Golden Triangle, he invites you to follow his trips as well as share his experiences and emotions.
Articles classified by themes
Blogs on tea in English
Blogs on tea in French
Cooking
Links to Le Palais des Thés
Past travels