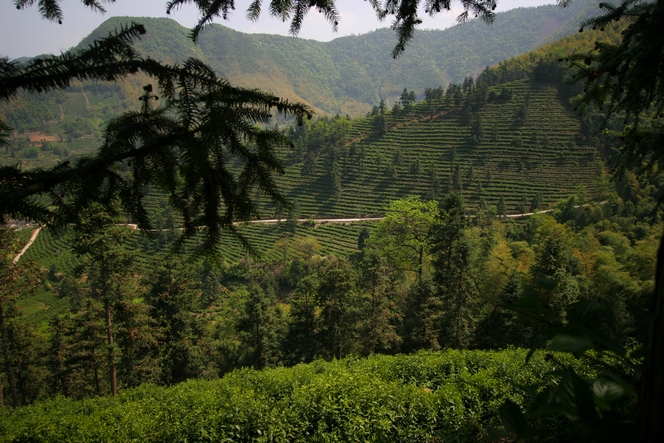 Hou Chun, the Village of the Monkeys, is worth the trip. Having taken a boat to get to this mountainous region that is inaccessible by land, I have to climb this path which looks innocent enough to start with, but later runs along the edges of precipices. If you suffer from vertigo you must raise your eyes and gaze upon these magnificent mountains covered in tea plants and a jungle that mainly comprises bamboos.
In Hou Chun, just once a year, for around 25 days, they produce the best quality Taiping Hou Kui.
Posted in Country : China by François-Xavier Delmas | Tags : Country : China, Hou Chun, Taiping Hou Kui
The author
François-Xavier Delmas is a passionate globetrotter. He's been touring the world's tea plantations for more than 20 years in search of the finest teas. As the founder of Le Palais des Thés, he believes that travelling is all about discovering world cultures. From Darjeeling to Shizuoka, from Taiwan to the Golden Triangle, he invites you to follow his trips as well as share his experiences and emotions.
Articles classified by themes
Blogs on tea in English
Blogs on tea in French
Cooking
Links to Le Palais des Thés
Past travels