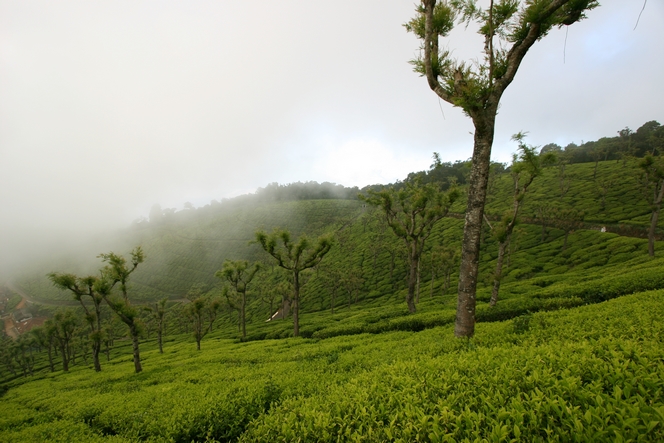 The tea plant doesn't like a very dry climate or very strong sunshine. That's why you often find tea growing in misty landscapes. In a few minutes the weather changes, the hilltops disappear, the outlines of the trees become blurred, the temperature drops and you find yourself in the middle of a cloud, like here in Thiashola, a magnificent tea plantation in southern India.
Posted in Country : India by François-Xavier Delmas | Tags : Country : India, Tea, Tea plant, Tea plantation, Thiashola
The author
François-Xavier Delmas is a passionate globetrotter. He's been touring the world's tea plantations for more than 20 years in search of the finest teas. As the founder of Le Palais des Thés, he believes that travelling is all about discovering world cultures. From Darjeeling to Shizuoka, from Taiwan to the Golden Triangle, he invites you to follow his trips as well as share his experiences and emotions.
Articles classified by themes
Blogs on tea in English
Blogs on tea in French
Cooking
Links to Le Palais des Thés
Past travels