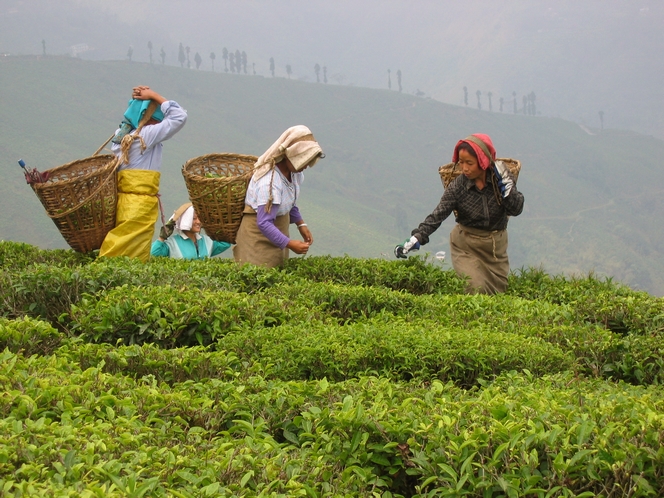 Flowers and seeds are all very well, but they're not enough to make tea, which requires delicate care, patience, observation and constant attention. It's a bit like love. And a bit like a blog: it needs looking after every day, smiling at, taking pleasure in giving one's time. Indeed, here are some tea pluckers in conversation with their tea plants. They live just a few hundred metres away, and know every corner of the plot by heart. They know each tea plant, its strengths and weaknesses. They are concentrating hard and don't allow themselves to be distracted by the photographer. Photo taken in the indian tea plantation of Puttabong in Darjeeling (India).
Posted in Country : India, Tea plant by François-Xavier Delmas | Tags : Country : India, Darjeeling, idian tea, Puttabong, Tea, tea plants, tea pluckers
The author
François-Xavier Delmas is a passionate globetrotter. He's been touring the world's tea plantations for more than 20 years in search of the finest teas. As the founder of Le Palais des Thés, he believes that travelling is all about discovering world cultures. From Darjeeling to Shizuoka, from Taiwan to the Golden Triangle, he invites you to follow his trips as well as share his experiences and emotions.
Articles classified by themes
Blogs on tea in English
Blogs on tea in French
Cooking
Links to Le Palais des Thés
Past travels