Category : Tea tasting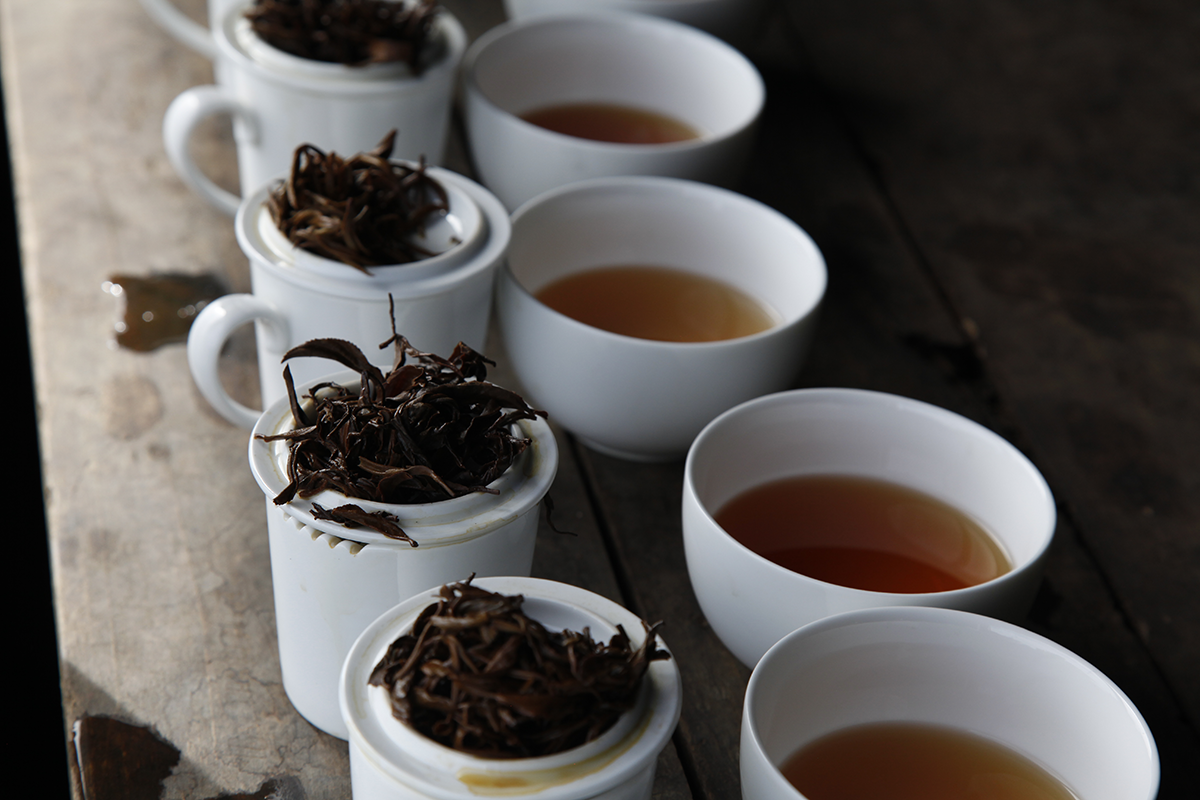 My work has changed a lot in the past 30 years. Before, I would select teas, and then we had to get them here as quickly as possible if they were Grands Crus – we called them "rare and ephemeral". I would visit every farm, of course, but that's where the work ended.
Today, our demands – and I'm talking about our own demands just as much as our customers' – in terms of health, food safety and environmental respect, are so much higher. It's no longer enough to find teas that are remarkable for their gastronomic qualities. They must also meet strict standards – happily, European standards are the strictest in the world. Food safety is better. Flavour and health have become inseparable, for which I'm grateful. Then it's up to me to make sure you can taste these rare teas as soon after harvest as possible.
Posted in Tea tasting by François-Xavier Delmas | Tags : gastronomy, Grands Crus, health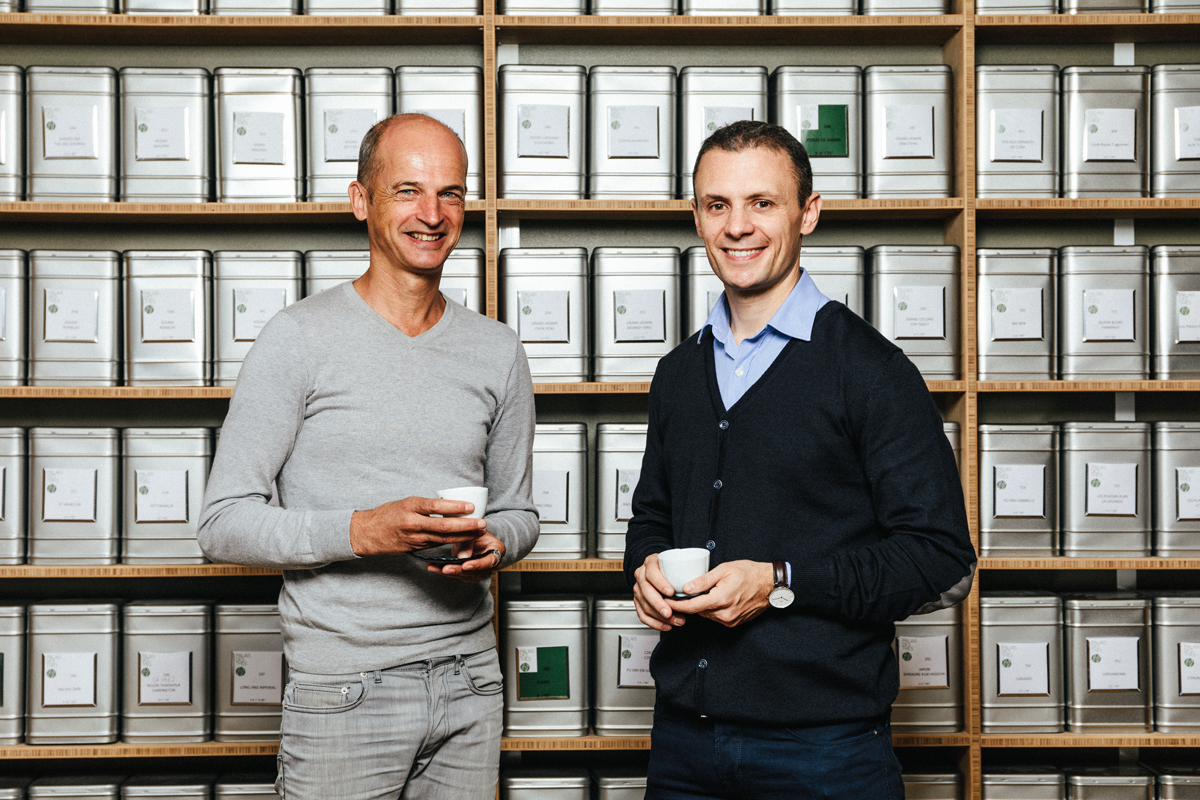 Named "Meilleur Sommelier de France" ("Best Sommelier of France"), Manuel Peyrondet is also interested in tea. He came to taste some premium teas with me, prepared at room temperature, meaning they were steeped for exactly an hour in water at 20°C. We talked about tea and food pairings, accompanied by Vanessa Zochetti, who was interviewing us for the next issue of Bruits de Palais. Tasting tea with a sommelier, especially Manuel, who used to be a sommelier at the Hotel George V, as well as the head sommelier at Taillevent, then at the Royal-Monceau, is a unique experience. In the world of fine food and drink, we often live in our bubble, focusing on our specialist product: wine for Manuel, tea for me. It's really strange to move outside this world, to focus on how we respond to different textures, aromas and flavours. It leads to particularly enriching discussions.
And for those who don't just drink tea, Manuel runs a wine club, which is an excellent way to build up a collection and attend tastings: www.chaisdoeuvre.com
(photo: Emmanuel Fradin)
Posted in Tea tasting by François-Xavier Delmas | Tags : meeting, sommelier, tea tasting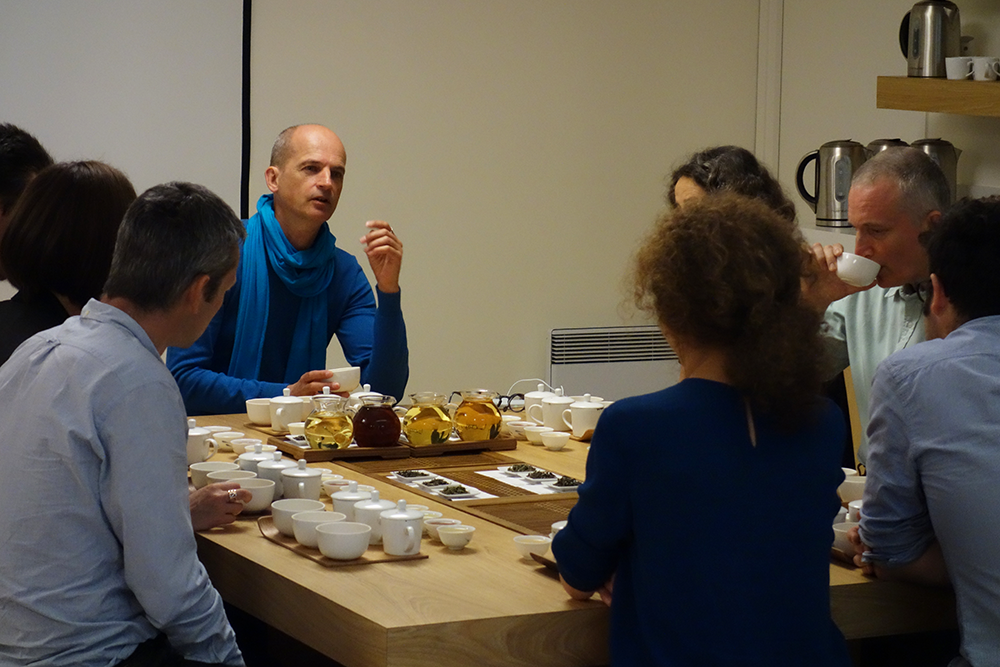 I spend a good deal of my time training people. Between tea tasting sessions, between trips abroad, I invite colleagues or students to join me at my tasting table. For me, it's important to impart knowledge to my colleagues, and share with them what I've been lucky enough to learn on my distant adventures. Tastings are an opportunity for plenty of conversation, about the quality of the teas, and their organoleptic profiles (touch, aromas, flavours). We talk about how the different sensations interact and complement one another. And because I'm lucky enough to spend a lot of time in the places where tea is produced, the discussion moves on to the broader subject of how teas are made, and to the many aspects of the incredible world and culture of tea.
Posted in Tea tasting by François-Xavier Delmas | Tags : François-Xavier Delmas, knowledge, tea tasting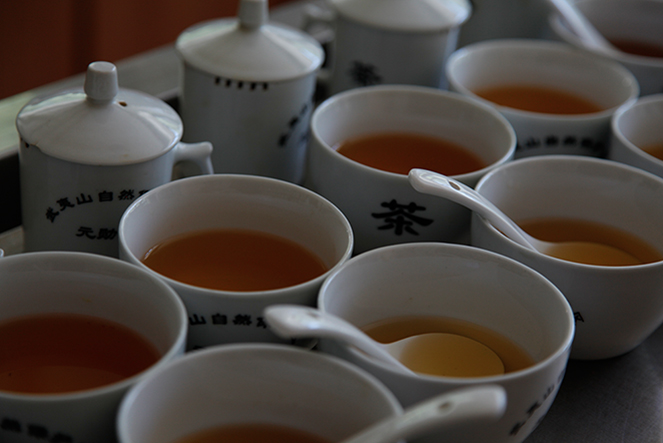 Three senses come into play when we drink tea and analyse the liquor: taste, which focuses on flavours (sweet, salty, acidic, bitter, umami, etc.), smell – made more effective through retro-nasal olfaction (a technique that consists of exhaling through the nose, bringing more olfactory molecules into the retro-nasal cavity) – and touch, which of course tells us whether the tea is hot or cold, astringent or silky, and other sensations. If we want to describe a tea, it is essential to understand about flavours, olfactory notes and touch. It helps us when we taste together, so we can share our impressions.
Posted in Professional tasting, Tea tasting by François-Xavier Delmas | Tags : tasting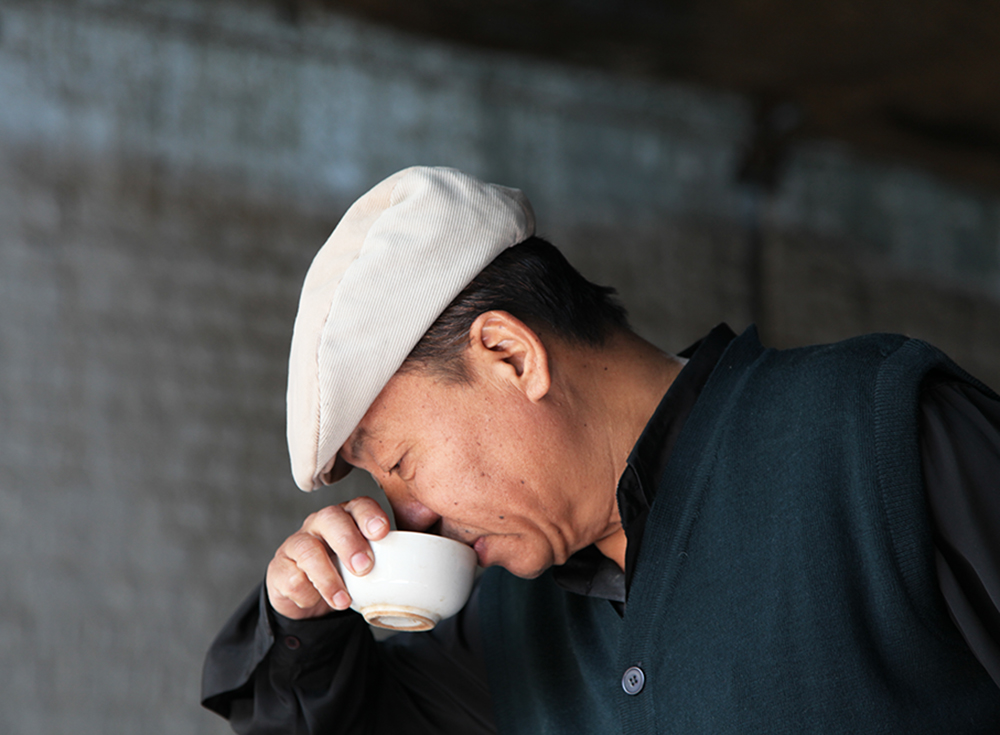 When I give a lesson at The Tea School, or when I arrange a tasting for colleagues, one of the first things I do is to ask them a very simple question: once you have put food in your mouth, how many senses are in contact with this food, and which ones? The answers always vary. Now, to taste properly – and this goes for any food – it is essential to understand which senses come into play, and then to build up the appropriate vocabulary.
Posted in Tea tasting by François-Xavier Delmas | Tags : learn, Tea School, tea tasting
The author
François-Xavier Delmas is a passionate globetrotter. He's been touring the world's tea plantations for more than 20 years in search of the finest teas. As the founder of Le Palais des Thés, he believes that travelling is all about discovering world cultures. From Darjeeling to Shizuoka, from Taiwan to the Golden Triangle, he invites you to follow his trips as well as share his experiences and emotions.
Articles classified by themes
Blogs on tea in English
Blogs on tea in French
Cooking
Links to Le Palais des Thés
Past travels