Category : Non classé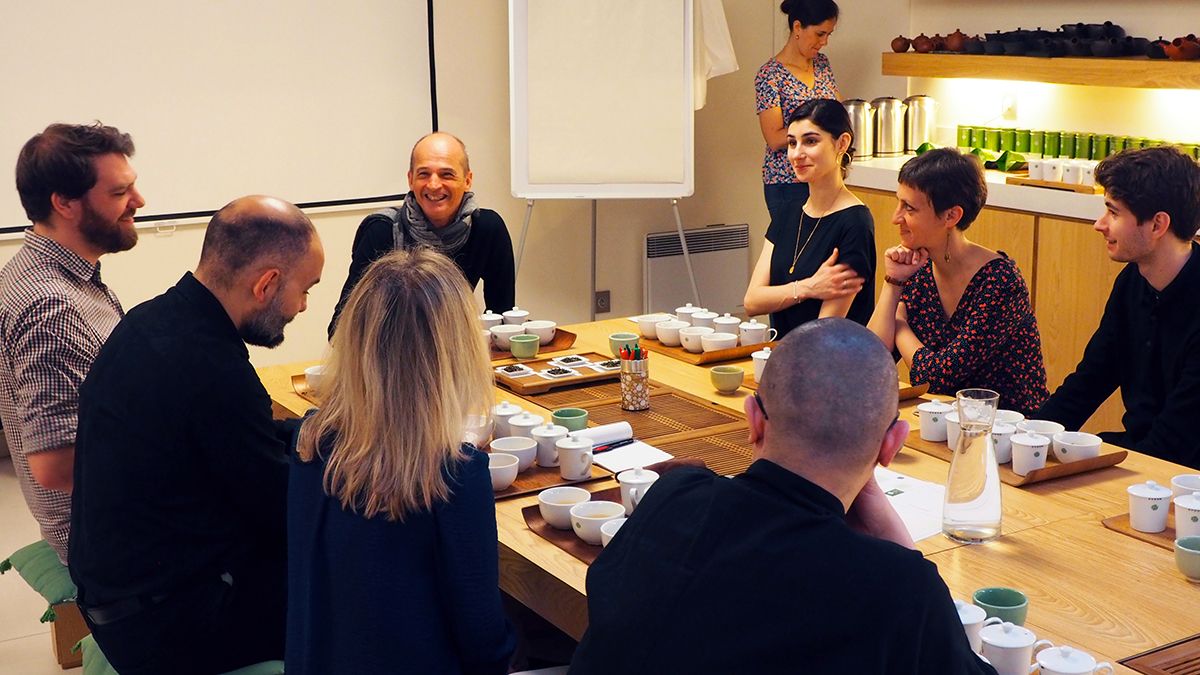 It's no mean feat to obtain a Tea Sommelier diploma. First, the candidate must answer 24 open questions in just an hour. Then they must prepare, in front of three examiners, a tasting of six teas from among 22. The leaves placed in front of the applicant have no written indication of their type, colour or origin. Then they must perform a task chosen at random: prepare a matcha tea correctly, serve tea in a kyusu, or serve a pu erh using the gong fu method. That's what this esteemed exam consists of, meaning that those who obtain the diploma are true experts! Here, I'm meeting some of them, with my assistant watching on. Bénédicte has infused a few premium teas, which we are discussing.
Posted in Non classé by François-Xavier Delmas | Tags : Palais des Thés, Tea School, Tea sommelier
Recently a blogger asked me what my favourite tea was. I couldn't answer, as is the way every time I'm asked this question. I love so many different teas! How could I choose just one among the most remarkable teas? How could I choose one when they're all so different? How to choose between a Japanese Ichibancha, for example, a Dan Cong, a Jukro, a Pu Erh Sheng, a Darjeeling AV2, an Oriental Beauty, a Taiping Hou Kui and an Anxi Tie Kuan Yin, to name just a few among my essential favourites? And that's leaving aside all the other teas that can also be classed among the best in the world! Then there are the less well known ones, which I'm proud to have discovered in regions unknown by connoisseurs, such as Africa, for example.
No, I don't want to answer that question. I don't want to choose. Every tea has its moment, its day, time and surroundings. This morning, for example, a cold rainy day in Paris, the day of the American presidential elections, I warmed my body and soul with a Pu Erh Shu, a dark tea with earthy, animal notes; disturbing, powerful notes. A tea that is initially scary; a tea that smells of stables, leather, worm-eaten wood, cellars, moss, undergrowth, humus and decomposing plant material. A tea that nonetheless has a wonderful richness and is special because it improves with age. And that's what I wish for the new American president: to improve with age.
Posted in Non classé by François-Xavier Delmas | Tags : pu erh, reflexions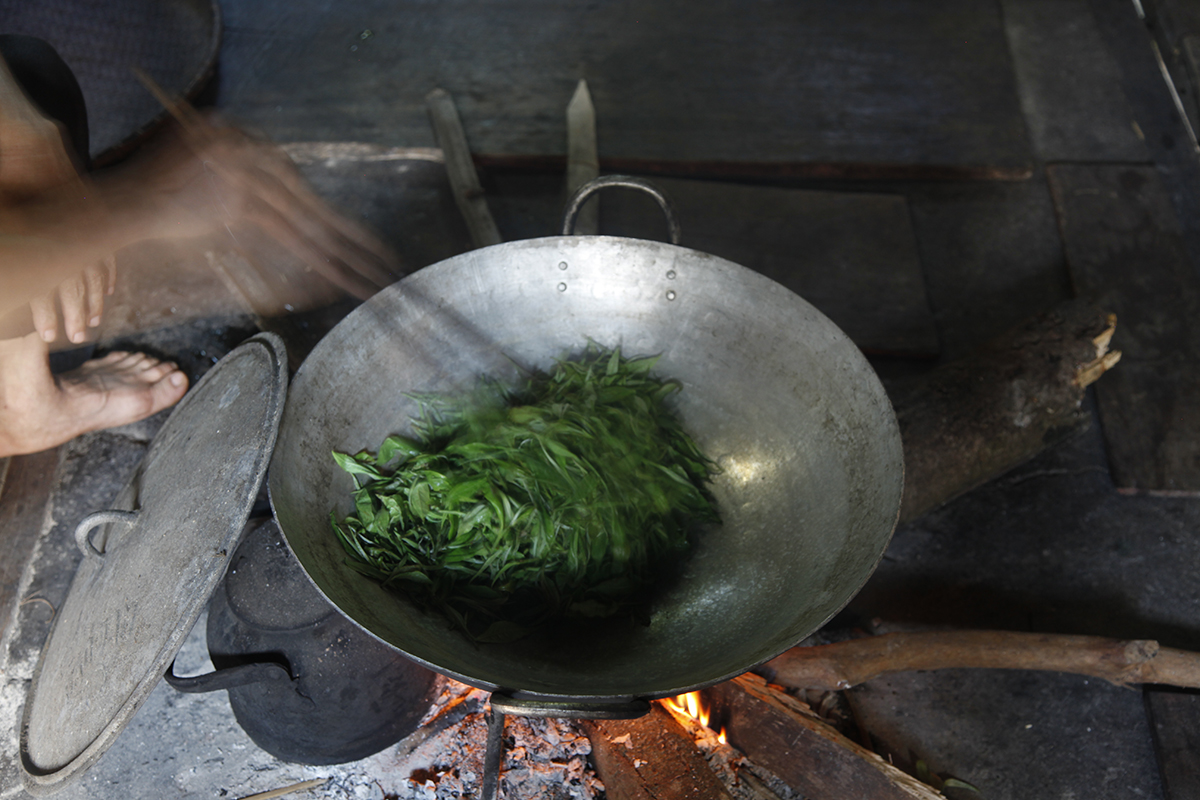 Many types of tea are produced using a specific method or cultivar, or on a defined terroir. While most of these teas are made on modestly sized smallholdings, they are sometimes processed on larger premises with bigger facilities, and even in factories that make tea on an industrial scale. The key difference with teas processed traditionally as opposed to industrially manufactured teas is the artisanal quality of the former; this involves skilled work done by hand, and the process is judged through the feel, appearance and smell of the leaves at every stage.
The most artisanal way of producing tea, however, can be seen here, and is very simple. I was honoured to be a guest of a man from the Dao ethnic group, who makes his tea at home. He throws fresh tea leaves onto the sides of a wok heated over a very hot fire. He shakes them constantly to dry them out and shape them, while never letting them burn. It's a rudimentary method commonly used by people who live in tea-growing regions. In the cup, the liquor is fairly rough, powerful and quite astringent, and retains some of the smell of the fire. It wakes you up, and epitomises the simplicity and generosity of this rural hospitality, reminding you what life is really about.
Posted in Non classé by François-Xavier Delmas | Tags : artisanal, Dao, Tea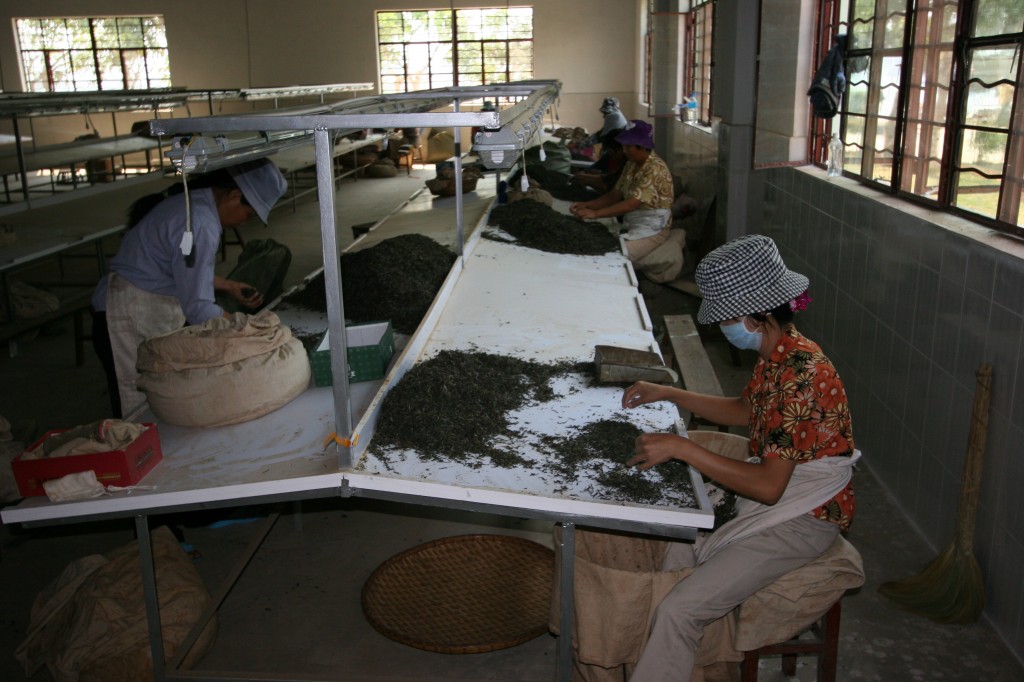 It takes a lot of manual work to produce a high-quality tea, except in Japan, where they have designed incredibly sophisticated machines.
Tea leaves are sorted one by one, like here, in China. This is done for any tea worthy of the name; in other words, whole-leaf, good quality tea. This leaf-by-leaf sorting eliminates tiny pieces of stem, as well as any coarser leaves. It is also an opportunity to remove the occasional insect: tea plantations are living environments, and the presence of weeds and insects can be a sign of good farming practice.
Posted in Non classé by François-Xavier Delmas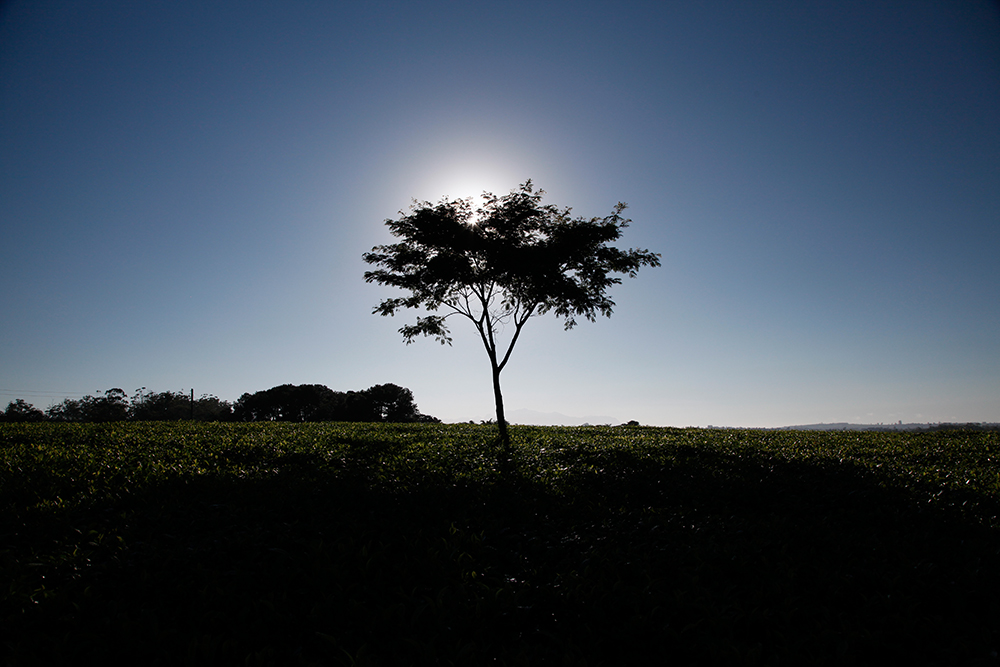 For many people who work with tea, it is not an industry like any other. There can be a lot of love in tea. A lot of generosity and humanity. There can also be a lot of passion, among aficionados and producers, as well as the people who work in our stores, and give you advice. I would like to dedicate this photo to My, who worked for many years at Palais des Thés in Brussels, and who also loved to draw. She left this world far too soon.
Posted in Non classé by François-Xavier Delmas
The author
François-Xavier Delmas is a passionate globetrotter. He's been touring the world's tea plantations for more than 20 years in search of the finest teas. As the founder of Le Palais des Thés, he believes that travelling is all about discovering world cultures. From Darjeeling to Shizuoka, from Taiwan to the Golden Triangle, he invites you to follow his trips as well as share his experiences and emotions.
Articles classified by themes
Blogs on tea in English
Blogs on tea in French
Cooking
Links to Le Palais des Thés
Past travels