Category : Non classé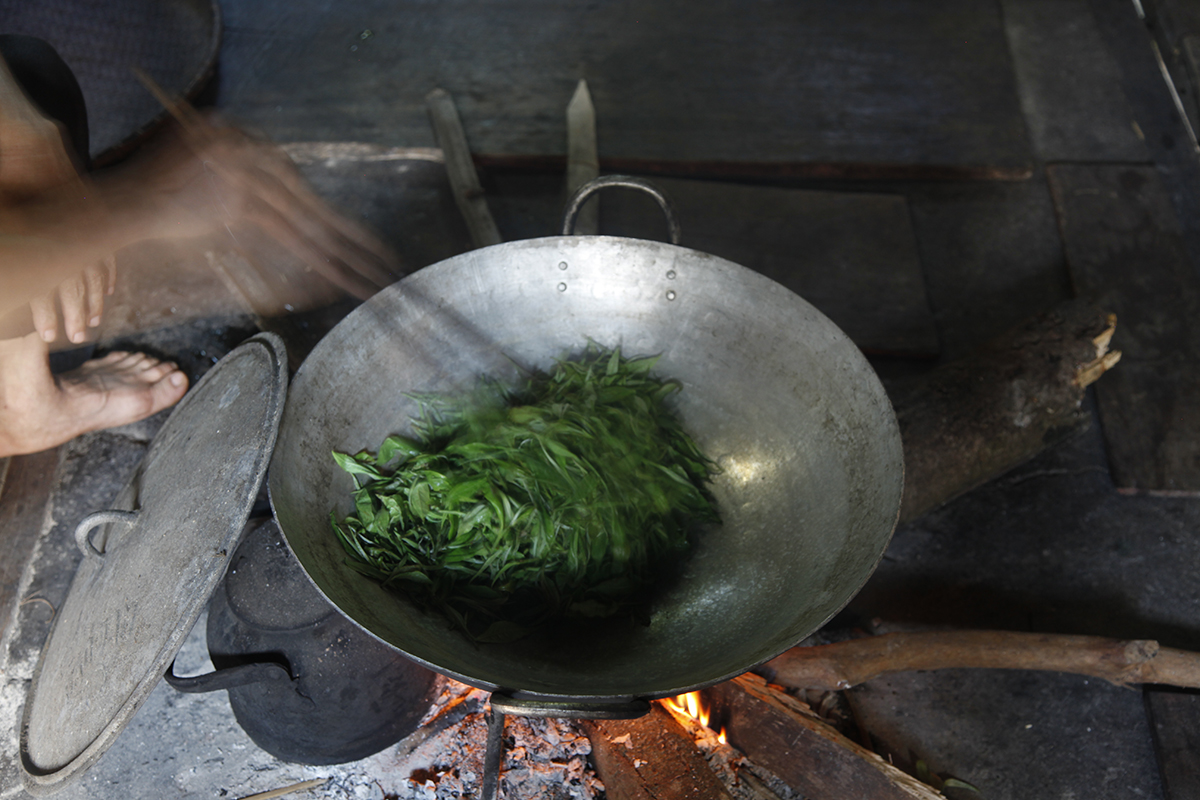 Many types of tea are produced using a specific method or cultivar, or on a defined terroir. While most of these teas are made on modestly sized smallholdings, they are sometimes processed on larger premises with bigger facilities, and even in factories that make tea on an industrial scale. The key difference with teas processed traditionally as opposed to industrially manufactured teas is the artisanal quality of the former; this involves skilled work done by hand, and the process is judged through the feel, appearance and smell of the leaves at every stage.
The most artisanal way of producing tea, however, can be seen here, and is very simple. I was honoured to be a guest of a man from the Dao ethnic group, who makes his tea at home. He throws fresh tea leaves onto the sides of a wok heated over a very hot fire. He shakes them constantly to dry them out and shape them, while never letting them burn. It's a rudimentary method commonly used by people who live in tea-growing regions. In the cup, the liquor is fairly rough, powerful and quite astringent, and retains some of the smell of the fire. It wakes you up, and epitomises the simplicity and generosity of this rural hospitality, reminding you what life is really about.
Posted in Non classé by François-Xavier Delmas | Tags : artisanal, Dao, Tea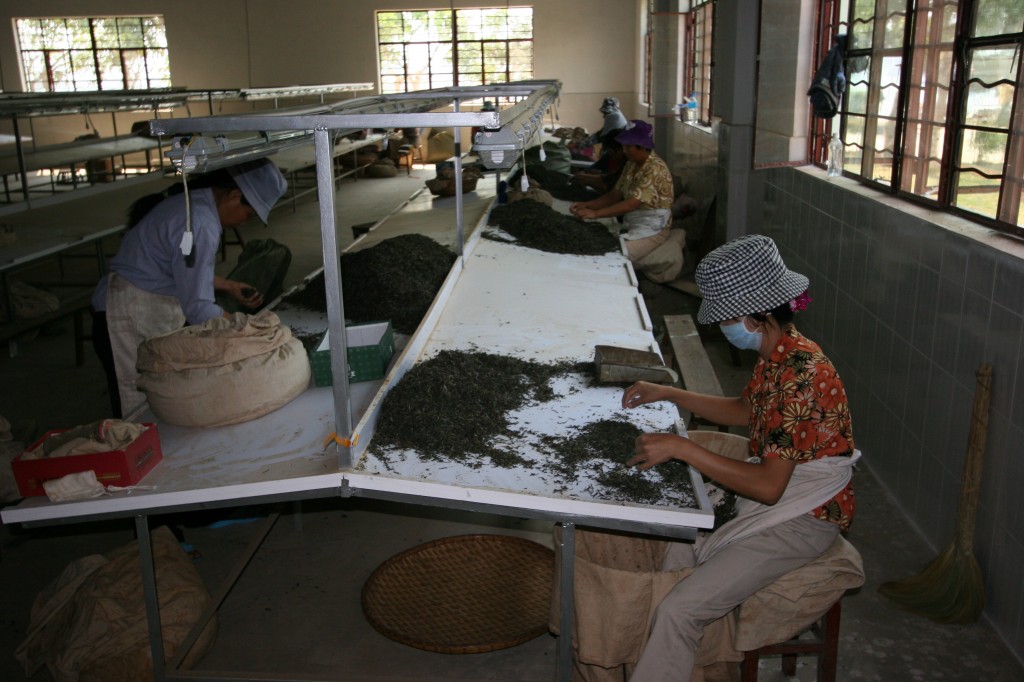 It takes a lot of manual work to produce a high-quality tea, except in Japan, where they have designed incredibly sophisticated machines.
Tea leaves are sorted one by one, like here, in China. This is done for any tea worthy of the name; in other words, whole-leaf, good quality tea. This leaf-by-leaf sorting eliminates tiny pieces of stem, as well as any coarser leaves. It is also an opportunity to remove the occasional insect: tea plantations are living environments, and the presence of weeds and insects can be a sign of good farming practice.
Posted in Non classé by François-Xavier Delmas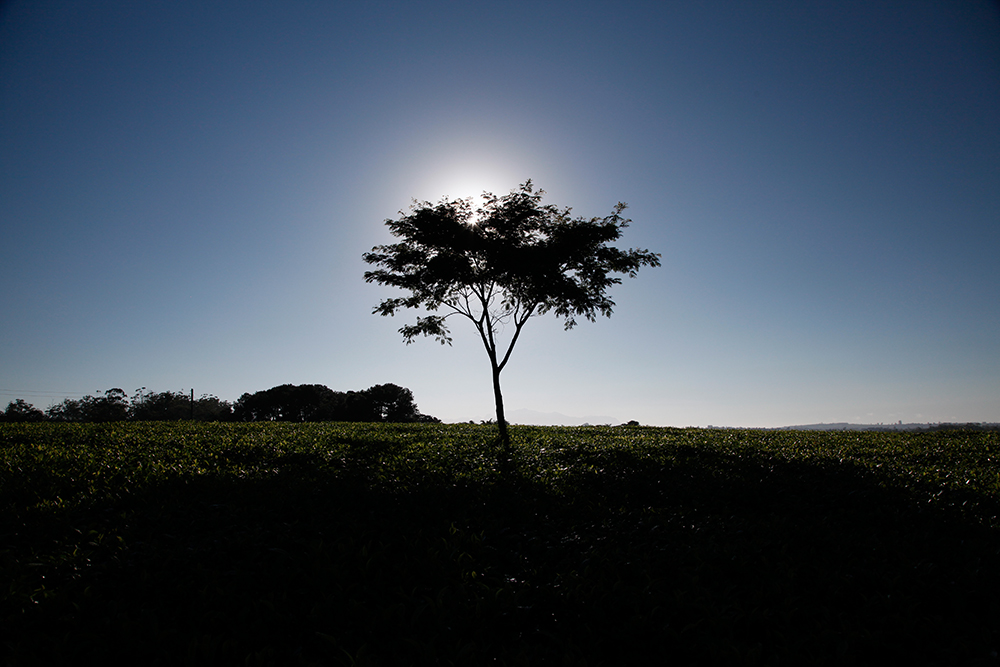 For many people who work with tea, it is not an industry like any other. There can be a lot of love in tea. A lot of generosity and humanity. There can also be a lot of passion, among aficionados and producers, as well as the people who work in our stores, and give you advice. I would like to dedicate this photo to My, who worked for many years at Palais des Thés in Brussels, and who also loved to draw. She left this world far too soon.
Posted in Non classé by François-Xavier Delmas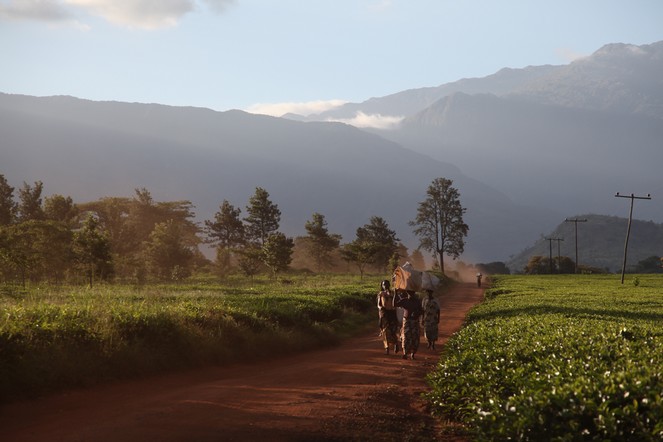 Christmas is here, it is time to catch one's breath, take some time out. We are visited by friends, we travel for miles to be with family. We give presents. We open our door to others, to our neighbour who lives alone, perhaps, or to someone who has travelled far. And of course, we welcome them with a cup of tea!
I wish you happy holidays, and I hope you have time to enjoy the intense pleasure of being reunited with loved-ones.
Posted in Non classé by François-Xavier Delmas | Tags : christmas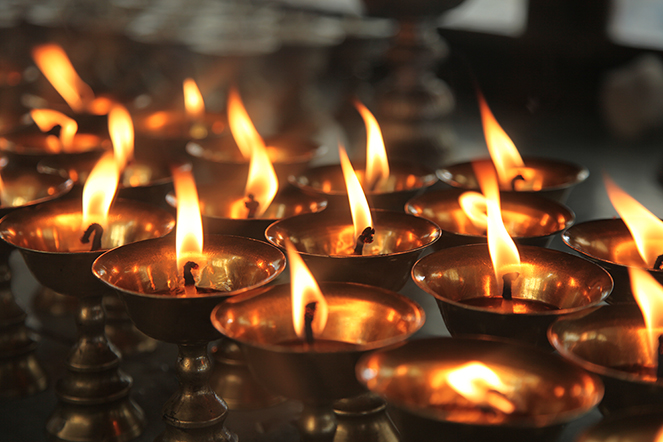 Last week I talked about how badly people are treating this planet. Instead of admiring it, they want to possess it. They see it as their property. They persecute it until its resources run dry; they pollute and destroy it, with no consideration for future generations. A few hours later, in central Paris, people were massacring their fellow humans.
Now it is my turn to light a candle, close my eyes and reflect on this human disaster. And not just this one. There are other disasters we never talk about. They affect us less because they are far away. Yet they affect as many people: our brothers and sisters, ourselves.
When someone asked him about the attacks in Paris and the prayforparis hashtag, the Dalai Lama said he did not understand how we can ask the divine to solve problems we have brought upon ourselves. It is not logical, he said. It is up to humans to solve problems caused by humans.
So when will we start showing some humanity? Some kindness? A desire for harmony?
Posted in Non classé by François-Xavier Delmas
The author
François-Xavier Delmas is a passionate globetrotter. He's been touring the world's tea plantations for more than 20 years in search of the finest teas. As the founder of Le Palais des Thés, he believes that travelling is all about discovering world cultures. From Darjeeling to Shizuoka, from Taiwan to the Golden Triangle, he invites you to follow his trips as well as share his experiences and emotions.
Articles classified by themes
Blogs on tea in English
Blogs on tea in French
Cooking
Links to Le Palais des Thés
Past travels