Category : Country : Morocco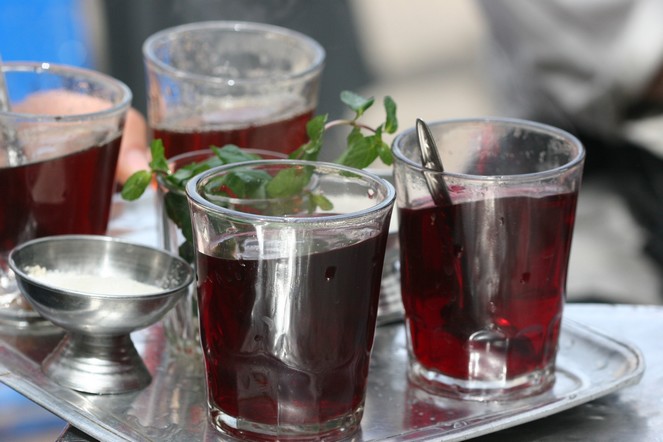 I hear that there is much talk of marriage at the moment in France, and the opportunity has arisen for me to tell you what I think of it.
If there is one marriage I cannot recommend, it is tea with a slice of lemon. The effect of the acidity alters the tannins and the aromas, and the result is not particularly harmonious.
On the other hand, if we look at practices around the world, tea is open to many marriages: with mint leaves in Morocco, cardamom pods in Afghanistan, rancid yak butter in Tibet, jasmine flowers in China, a drop of milk in Britain, and with a little of all the spices in India.
Vive la différence – and vive l'harmonie!
Posted in Country : China, Country : India, Country : Morocco by François-Xavier Delmas | Tags : jasmin tea, mint tea, Tea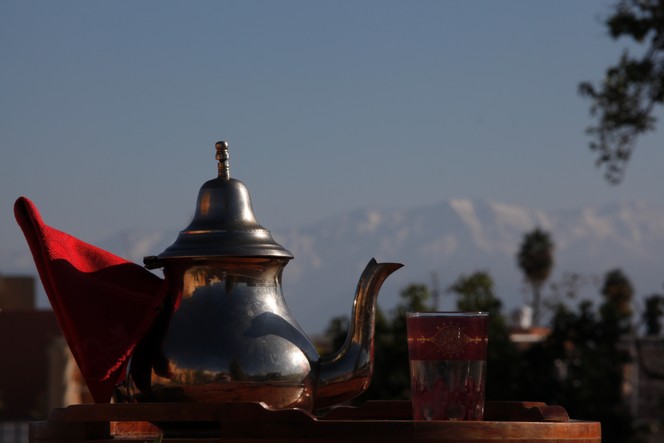 When you're feeling cold, what could be better than going home, putting the kettle on and warming your fingers a few minutes later around a cup of steaming tea?
Under a beautiful winter sun, here I am sipping boiling hot tea overlooking the High Atlas mountains.
Posted in Country : Morocco by François-Xavier Delmas | Tags : Tea
The author
François-Xavier Delmas is a passionate globetrotter. He's been touring the world's tea plantations for more than 20 years in search of the finest teas. As the founder of Le Palais des Thés, he believes that travelling is all about discovering world cultures. From Darjeeling to Shizuoka, from Taiwan to the Golden Triangle, he invites you to follow his trips as well as share his experiences and emotions.
Articles classified by themes
Blogs on tea in English
Blogs on tea in French
Cooking
Links to Le Palais des Thés
Past travels