Category : Inspirational
A few weeks ago I came across a Jade Oolong from Thailand which I loved. It gives me the opportunity to tell you a bit about the village of Mae Salong in northern Thailand, and about its Chinese population and its unique and troubled history. During the 1950s, routed out by Mao Zedong, the nationalists of Kuomintang retreated to the island of Taiwan, apart from a few regiments based in Yunnan, who chose to organise their resistance from Burma (now Myanmar), aided by the CIA. Ten years later, tired of this threat on its border, China got Burma to chase out these regiments. Some soldiers decided to base themselves in Taiwan, others in Laos, and some in Mae Salong, just on the other side of the border, between Burma and Thailand. In the 1980s, Mae Salong's Chinese people gave up the idea of returning to China one day, and following the eradication of poppy farming, switched to growing tea. Having brought their methods and expertise from Taiwan, as well the young plants, this is why we now find in the mountains of the Golden Triangle these delicious Oolongs, which have similarities with some Taiwanese Oolongs.
Posted in Inspirational by François-Xavier Delmas | Tags : harvest, History, oolong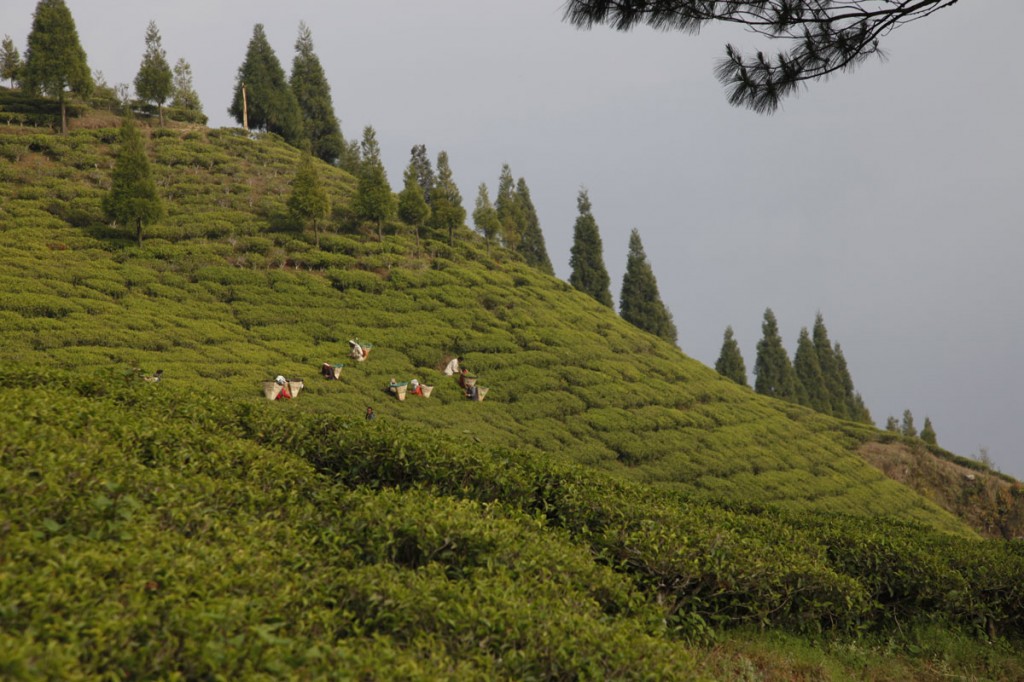 In Darjeeling and Nepal, you cannot trust the name of a garden blindly. Of course, plantations such as Turzum, Singbulli, Puttabong, Thurbo, Margaret's Hope and Castleton have a much higher reputation than others. The same goes for Guranse and Shangri La in Nepal. But it is essential to understand that even the most prestigious gardens cannot produce high-quality teas all the time. At some point in the year they end up selling pretty nondescript ones. During the rainy season, for example, even an experienced planter cannot produce good tea, because the leaves grow too quickly and have no time to develop their essential oils. Also, each plantation has plots that are more or less well oriented, and planted with different cultivars. On Monday you might produce a sublime tea using leaves harvested from an excellent plot, and on Tuesday produce a very ordinary tea from a different part of the plantation. To sum up: yes, some gardens can make remarkable teas, but watch out, as they also produce mediocre ones. So you have to be very selective, and taste a vast amount of tea, to be able to recognise the best.
Posted in Inspirational by François-Xavier Delmas | Tags : tea garden, tea pickers, Tea plantation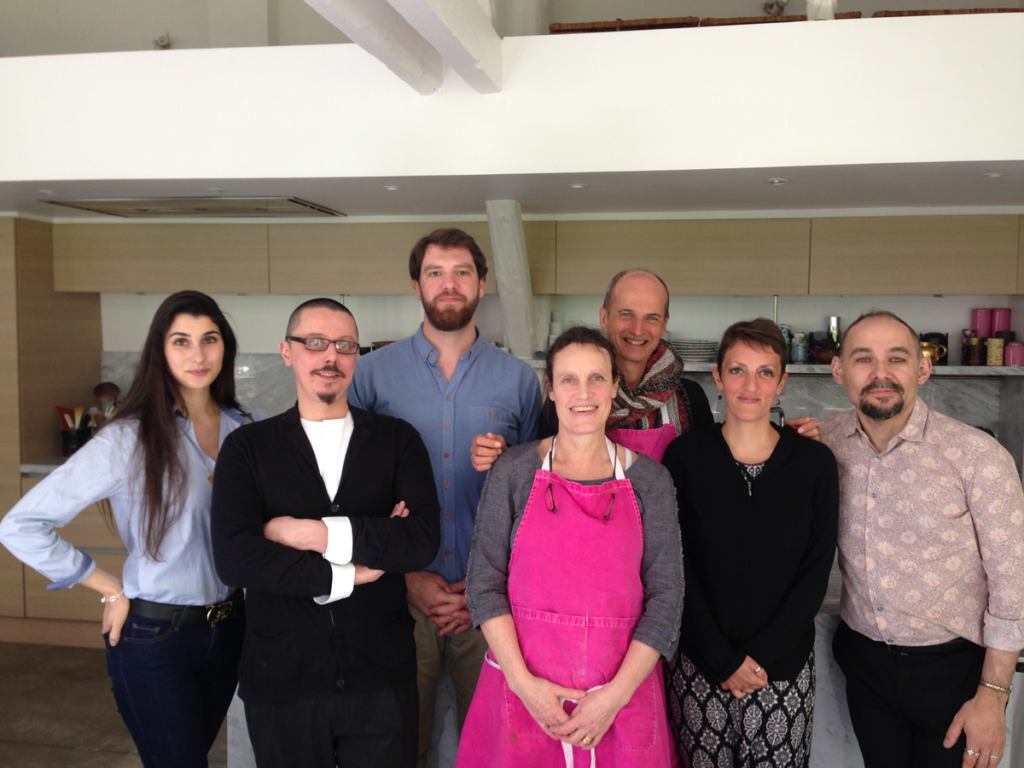 Working together is good; sharing good times is even better. Yesterday was the Tea Sommeliers day, which I devote to the people who have obtained their precious diploma. The aim of the day is to spend a good time together, with tea, food and treats for the senses.
We began by tasting the entire selection of first-flush Darjeelings, which I have just completed, before joining Nathaly from L'Esprit-Cuisine for a meal of food and tea pairings. With Nathaly – a remarkable, positive and passionate teacher – we prepared an onglet of Aubrac beef with crème à l'anguille, flavoured with Bourgeons de Yunnan Premium tea. It was delicious, and we ate it accompanied by the same tea. This followed a fresh herb soup served with a Taiwan Si Ji Chun, and was followed by a delicious streusel, chocolate and black sesame biscuit served with the famous Jukro from South Korea.
In the afternoon we returned to the tasting room, where our tea sommeliers discovered a few rare teas, tasted blind of course, before we all decided together whether they merited being called "premium" teas. Among the curiosities we tasted were a goishicha from Japan, a compressed dark tea from Hunan, little tea balls from Sri Lanka, a tea from the Nainital region of India, and a black tea from Colombia!
Posted in Inspirational by François-Xavier Delmas | Tags : gastronomy, tasting, Tea sommelier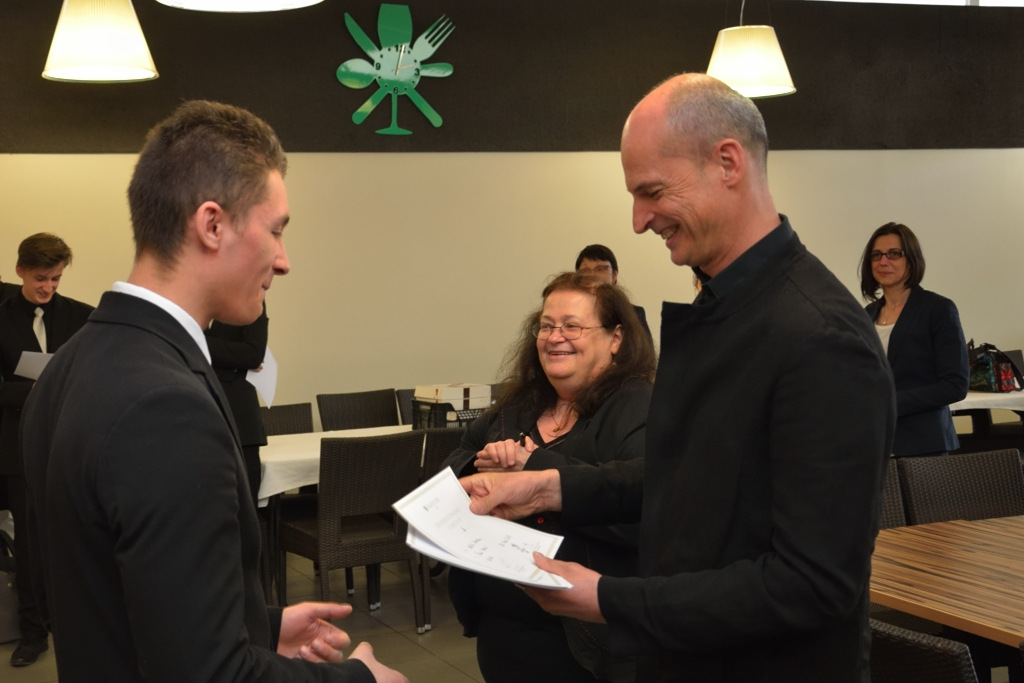 If we want staff working in hotels and restaurants to offer quality teas in the future, we need to train young people who are starting out in their careers. Reims Academy and Palais des Thés have joined forces to develop a certification course in "tea knowledge and service". First, we trained tutors in several hospitality colleges, who then educated their students. Last week, in Reims, it was time for the exams and awarding of certificates. Congratulations to all of the students who passed. I hope it encourages them to continue to find out more about tea, and make their future customers happy.
Posted in Inspirational by François-Xavier Delmas | Tags : degree, Reims, student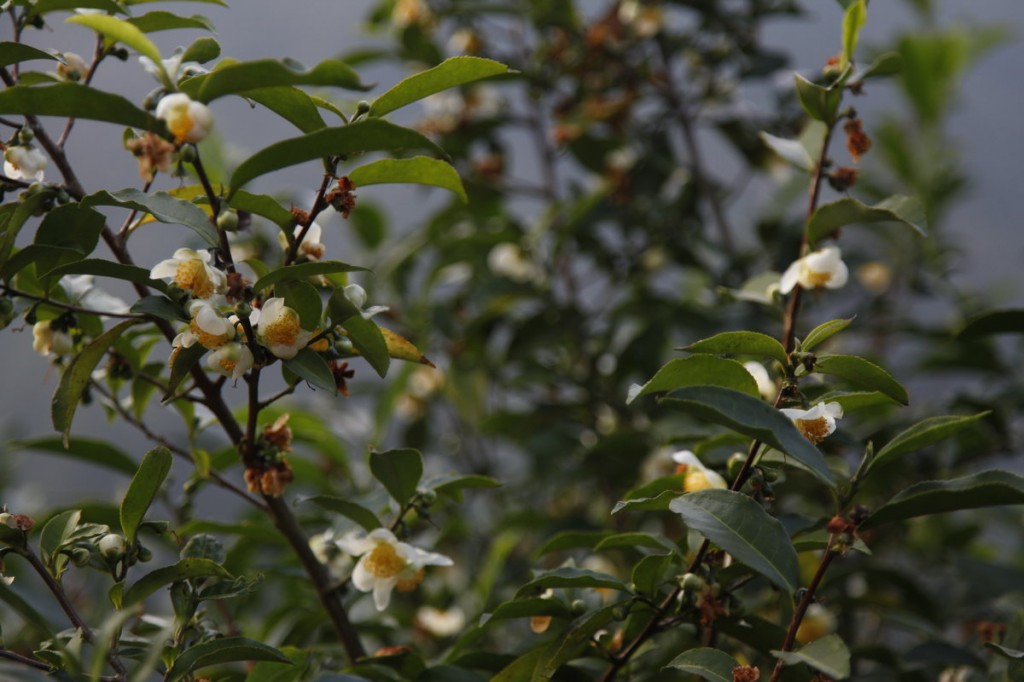 It's exactly 30 years ago this month that my life changed. Nothing had previously marked me out for a life in the tea trade. Palais des Thés opened its first boutique in March 1987, in a small backstreet in the sixth arrondissement of Paris. Then there were two stores, then three, and gradually the brand was born. Our learning progressed at the same rate. We needed to travel, to meet people. And what can I say about the loyalty of our customers, except that it still touches us just as much. Every time we open a new store, I meet customers who remember the beginning, who have been there from the first day, or thereabouts, and I still feel the same emotion.
30 years have passed, and our enthusiasm is not only intact, it is stronger now than when we started. We marvel at what lies ahead. There is a lot to keep us busy. The more you know about a subject as rich and varied as tea, the more you realise just how much you still have to learn. For tea, like for wine, one lifetime is not enough. I'll get back to you in another 30 years. Before then, we're preparing for new tastings, meeting new people, discovering new things. We're ready to continue learning about tea and the people who make it, doing the best we can to bring you what I would love to be the finest selection of premium teas in the world. And doing so with the greatest respect for people and our planet. Not harming either of them; on the contrary, thinking far ahead, about those who will come after us.
And as we watch spring awakening, as we look ahead to the next 30 years, here are some tea plants in flower for you.
Posted in Inspirational by François-Xavier Delmas | Tags : birthday, spring, Tea
The author
François-Xavier Delmas is a passionate globetrotter. He's been touring the world's tea plantations for more than 20 years in search of the finest teas. As the founder of Le Palais des Thés, he believes that travelling is all about discovering world cultures. From Darjeeling to Shizuoka, from Taiwan to the Golden Triangle, he invites you to follow his trips as well as share his experiences and emotions.
Articles classified by themes
Blogs on tea in English
Blogs on tea in French
Cooking
Links to Le Palais des Thés
Past travels