Category : Country : Malaysia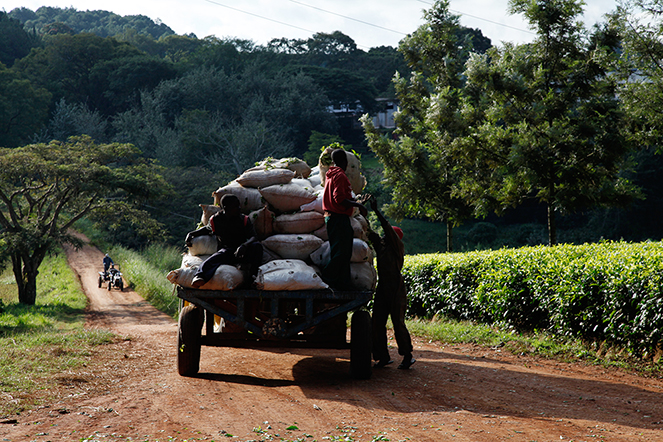 There must be as little delay as possible from the time the tea is harvested to the moment it reaches the building for processing. This is because the fresh leaves, wrapped in bags for transporting, immediately start to ferment with the heat and humidity.
Posted in Country : Malaysia by François-Xavier Delmas | Tags : tea harvest, tea production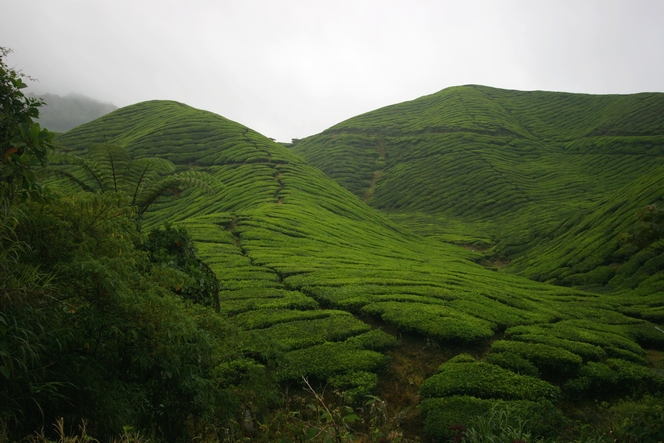 The biggest tea plantation in Malaysia is a two-hour drive north of Kuala Lumpur, in the Cameron Highlands.
Caroline Russell, the current owner, is a direct descendant of Dutch colonists. The tea produced by the Sungai Palas Tea Garden may not be able to compete with the finest brews, but in the middle of this well laid-out plantation is the beautifully designed BOH Tea Centre. After a tour of the gardens, visitors can relax on the centre's large terrace with a cup of tea, and admire the views.
Posted in Country : Malaysia by François-Xavier Delmas | Tags : BOH Tea Centre, Malaysia, Sungai Palas Tea Garden, Tea, Tea plantation
The author
François-Xavier Delmas is a passionate globetrotter. He's been touring the world's tea plantations for more than 20 years in search of the finest teas. As the founder of Le Palais des Thés, he believes that travelling is all about discovering world cultures. From Darjeeling to Shizuoka, from Taiwan to the Golden Triangle, he invites you to follow his trips as well as share his experiences and emotions.
Articles classified by themes
Blogs on tea in English
Blogs on tea in French
Cooking
Links to Le Palais des Thés
Past travels