Category : Country : Kenya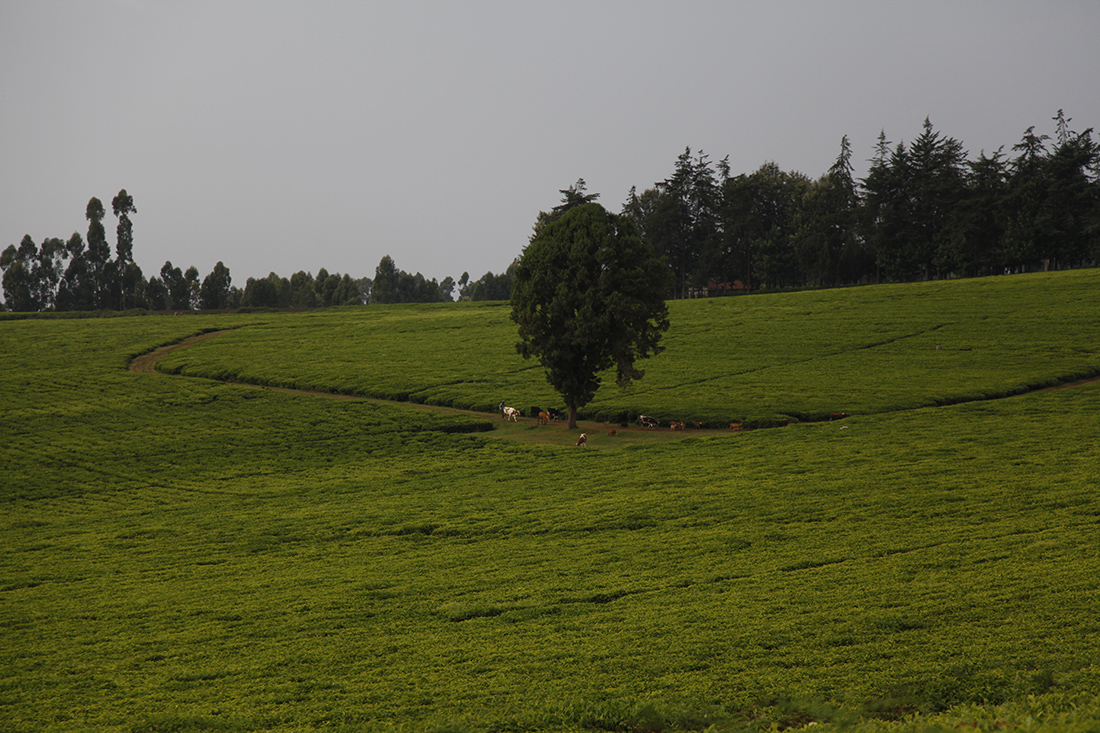 In Kenya, some plantations lie at almost 2,000 metres. At this altitude, insects and fungi that can attack tea plants are particularly rare, due to the low temperatures. So in these conditions, it's easier to grow teas organically. However, to be certified "organic", as well as not using prohibited pesticides and fungicides, the soil must be enriched naturally – with compost, for example.
Posted in Country : Kenya by François-Xavier Delmas | Tags : kenya, organic tea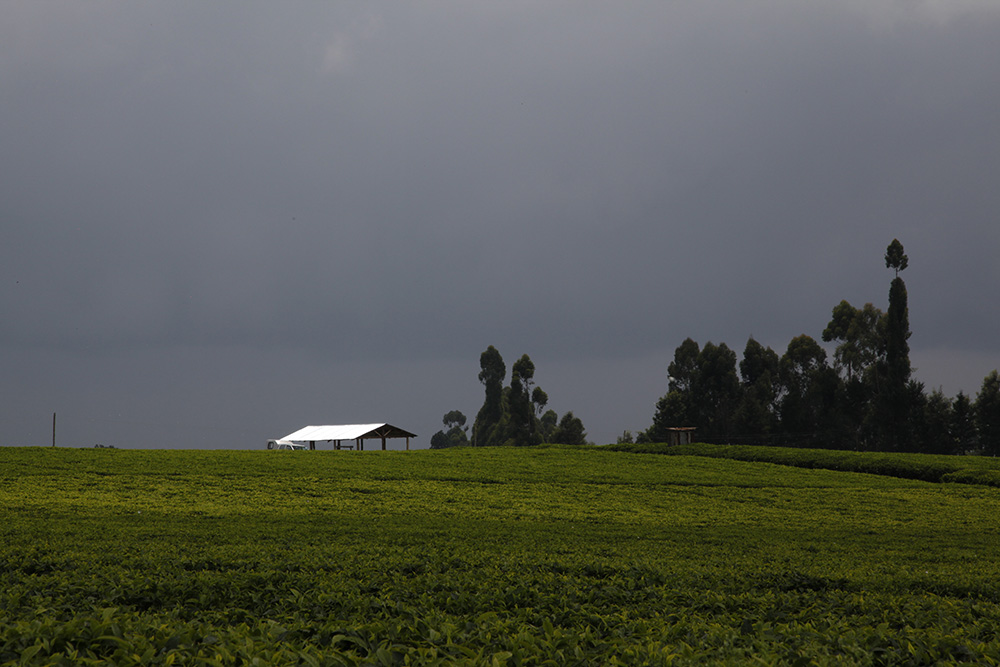 From the time the tea leaves are harvested to the moment they reach the factory for processing, they must not be allowed to start fermenting, as this could spoil the quality of the tea. So in various locations around plantations there are small shelters built to protect the leaves from rain until they are taken to the factory.
Posted in Country : Kenya by François-Xavier Delmas | Tags : harvest, kenya, shelter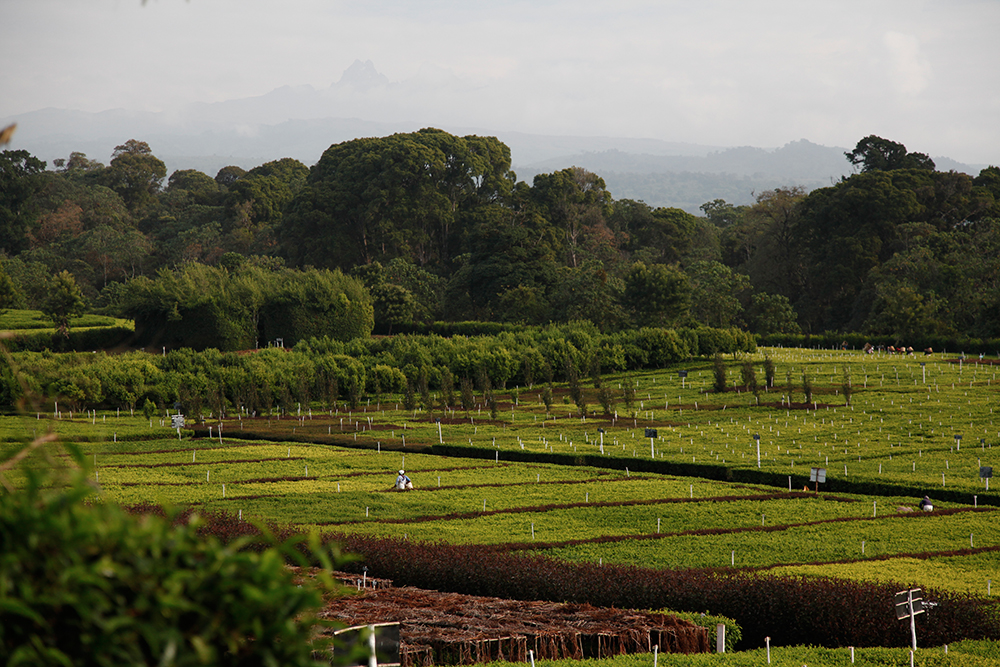 In my teapot this morning, a portion of Mount-Kenya Golden-Leaves is opening up in the water. This is the first premium tea I've found in Kenya, and it has just arrived. I love its notes of honey, wood, wax and liquorice. They are warming, and celebrate the end of winter in their own way. They make you want to stay indoors a little longer, warm and cosy. They make you want to breathe in their aromas, cupping the bowl in both hands.
A premium tea from Kenya is a big deal. The country is the world's third biggest tea producer, and the biggest exporter. Almost all the tea it produces is "dust", for tea bags. So we should encourage those who are working hard to make quality teas, picking the leaves by hand with care, doing things the traditional, artisanal way, rather than on an industrial scale.
This photo shows the Kangaita research centre, which provides valuable support to small producers.
Posted in Country : Kenya by François-Xavier Delmas | Tags : kenya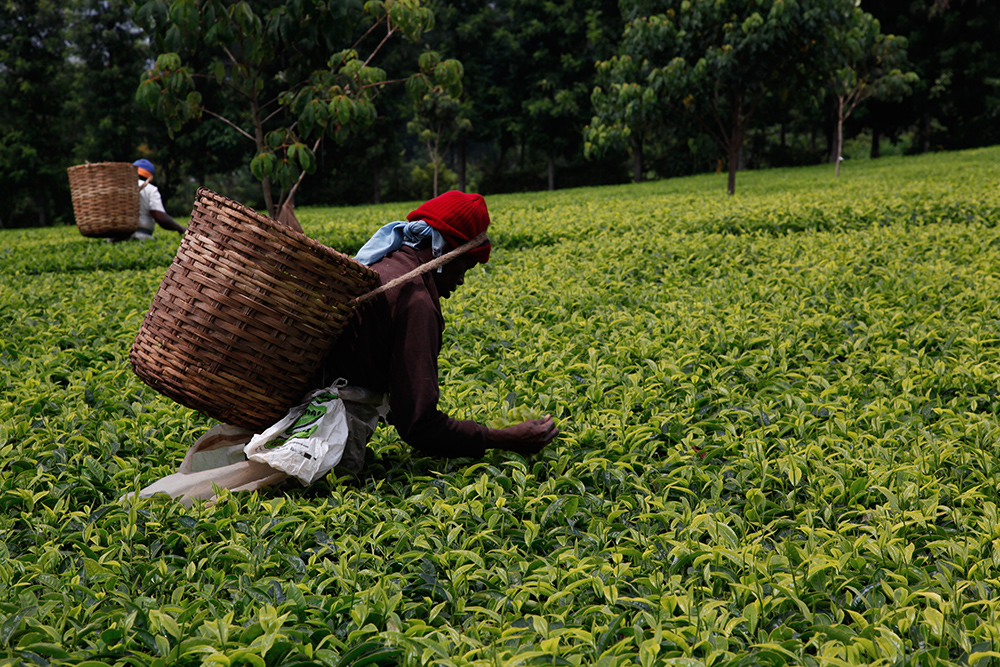 As soon as the tea leaves are picked, they must be taken to the factory as quickly as possible. The piles of leaves must not be allowed to ferment. Accidental fermentation is known to affect the quality of the tea. Here, in Kenya, they use very large baskets that are well ventilated so that the plucked leaves have room to breathe.
Posted in Country : Kenya by François-Xavier Delmas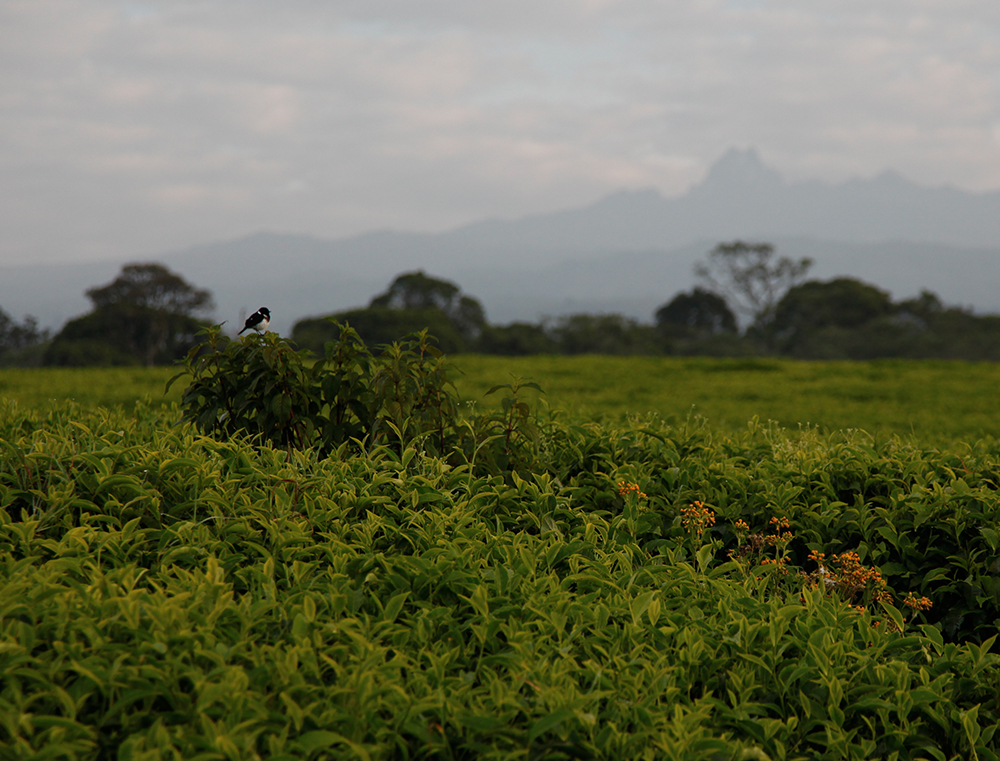 Kangaita in Kenya is one of the country's few plantations that produce high-quality teas; in other words, whole-leaf. The national park of Mount Kenya borders the garden and many birds flit about the tea plants. On the other hand, elephants are not welcome, because of the damage they cause.
Here, you can see the peaks of Mount Kenya in the distance: the highest is 5,199 metres.
Posted in Country : Kenya by François-Xavier Delmas
The author
François-Xavier Delmas is a passionate globetrotter. He's been touring the world's tea plantations for more than 20 years in search of the finest teas. As the founder of Le Palais des Thés, he believes that travelling is all about discovering world cultures. From Darjeeling to Shizuoka, from Taiwan to the Golden Triangle, he invites you to follow his trips as well as share his experiences and emotions.
Articles classified by themes
Blogs on tea in English
Blogs on tea in French
Cooking
Links to Le Palais des Thés
Past travels