Category : Country: Burma
To accompany my New Year's greetings to you, I've chosen this photo of a bridge. I love bridges, great and small. I love anything that spans a chasm and connects people. Some people build walls, others build bridges. There are people who shut themselves off, who want to surround themselves with barriers. Others throw down ropes or ladders into the void; they aren't put off by precipices or obstacles or difficulties of any kind. They overcome them. Some people are fearful, some people are trusting. I wish you a Happy New Year full of bridges, challenges, daring. I hope you are able to follow your heart.
Posted in Country: Burma by François-Xavier Delmas | Tags : 2017, new year, People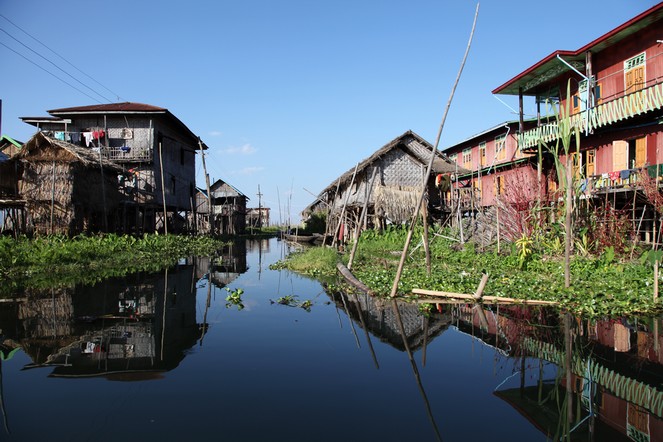 The holiday season is upon us and with it, for many of you, comes the desire to take a dip. In Myanmar, Inle Lake is breathtakingly beautiful. The blue sky merges with the waters of the lake. Speaking of taking a dip, the houses here are built on stilts, and people grow their vegetables on small plots of floating earth. It's magical.
Posted in Country: Burma by François-Xavier Delmas | Tags : Inle lake, Myanmar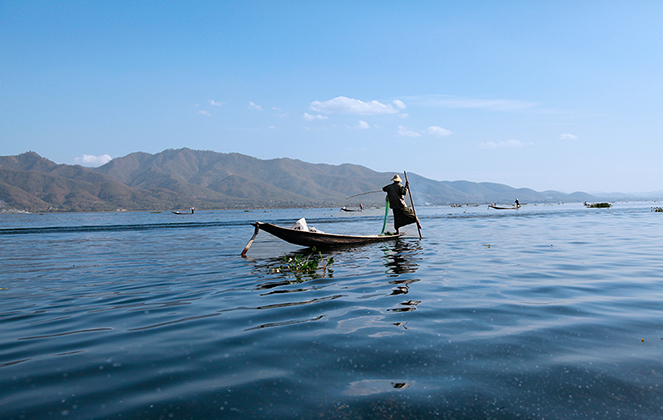 Many of you go green for the summer holidays, surrounded by countryside. I give you plenty of green throughout the year with my blog posts, photos, and fields of tea undulating gently to the horizon. But at this time of year, when we like a change of scenery, I'm offering you blue instead of green, and I'm taking you to the shores of my favourite lake, Inle (Myanmar). I wish you very happy holidays!
Posted in Country: Burma by François-Xavier Delmas | Tags : Myanmar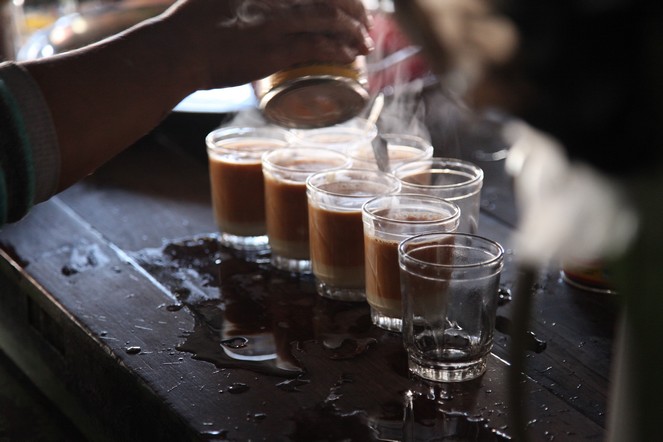 When it comes to tea drinking, customs change from country to country. In Burma, for example, tea is served slightly diluted with sweetened condensed milk. You can like or not like this way of doing things, but one of camellia sinensis' many qualities is its tolerance and its ability to make the people of our planet want to adapt it to their own taste.
Posted in Country: Burma by François-Xavier Delmas | Tags : Burma, Camellia Sinensis, tea tasting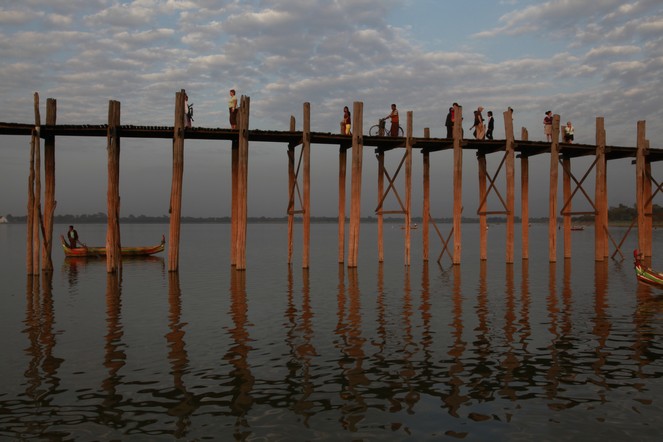 If I had to choose one image to illustrate my work, I'd choose this one. A picture of a bridge. A footbridge. A bridge linking two worlds: the world of tea producers on one side with the world of tea enthusiasts on the other.
A bridge between East and West. A bridge between those who cultivate slow living with those who want to return to it. By drinking tea, for example.
Posted in Country: Burma by François-Xavier Delmas | Tags : Tea
The author
François-Xavier Delmas is a passionate globetrotter. He's been touring the world's tea plantations for more than 20 years in search of the finest teas. As the founder of Le Palais des Thés, he believes that travelling is all about discovering world cultures. From Darjeeling to Shizuoka, from Taiwan to the Golden Triangle, he invites you to follow his trips as well as share his experiences and emotions.
Articles classified by themes
Blogs on tea in English
Blogs on tea in French
Cooking
Links to Le Palais des Thés
Past travels