Category : Country : Taiwan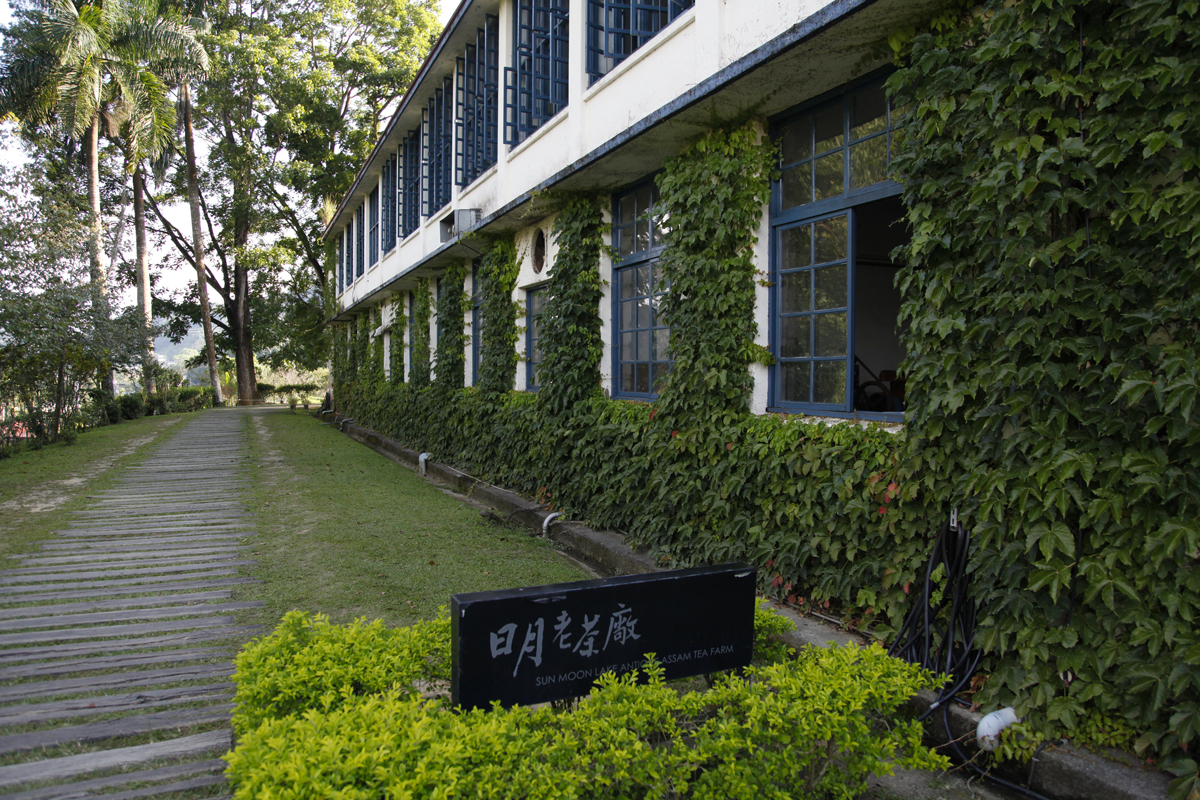 The island of Taiwan is famous for its Oolong teas. They are oxidised to varying degrees and so develop notes that are more vegetal, or on the contrary, more woody. But these teas, which are also known as blue-green teas, do not represent all of the island's production. There are also green teas and black teas in Taiwan. Regarding the black teas, here is the building where they were processed, at the time of the occupation and when the Japanese were toying with the idea of making Taiwan one of the world's biggest producers of black teas. The Japanese wanted to compete with British teas made in India.
Posted in Country : Taiwan by François-Xavier Delmas | Tags : black tea, Museum, Taïwan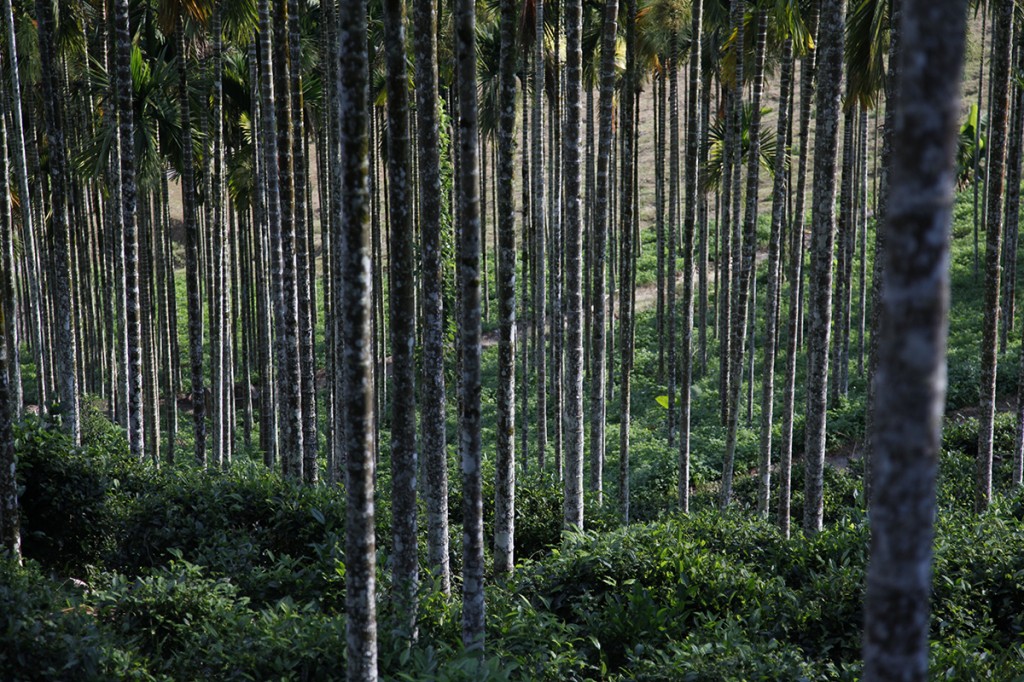 Tea has a very good character. It gets on well with many plants. Here, high up in Taichung (Taiwan), it has a close relationship with Areca catechu. This palm provides the farmer with a supplementary income and our bushes with a little shade. It also lends an impressive verticality to these tea gardens, which are usually very horizontal.
Posted in Country : Taiwan by François-Xavier Delmas | Tags : palm trees, Taichung, tea garden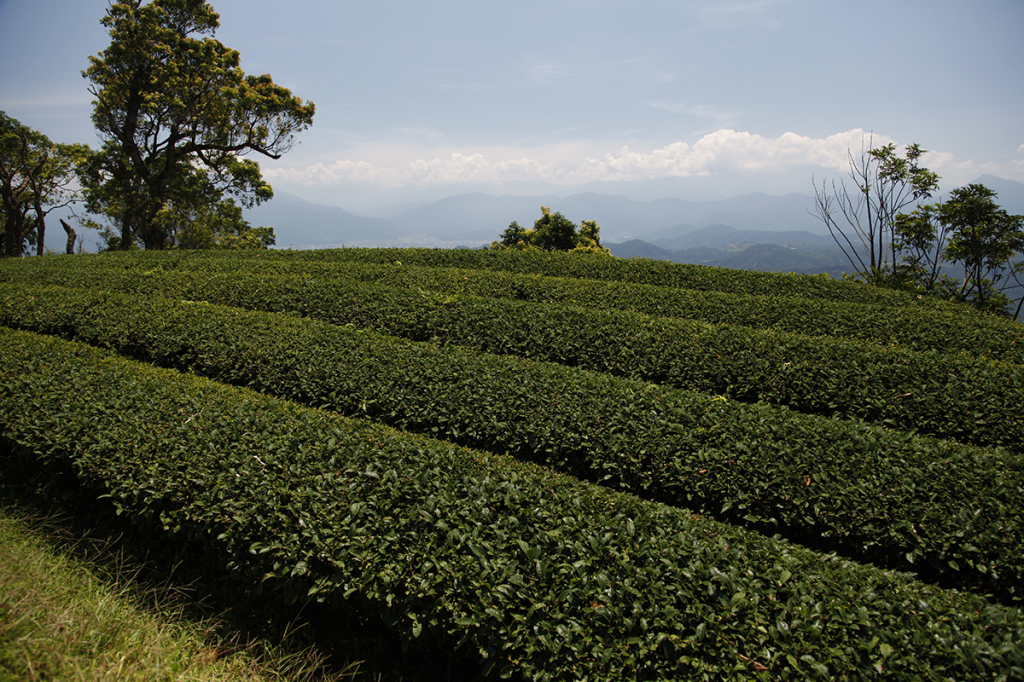 In the centre of the island of Taiwan they produce Gao Shan Chas, high-altitude teas that are rolled into pearls. They are semi-oxidised teas that are withered, then lightly oxidised, roasted, rolled, dried and packaged. In the cup, the best of them develop fresh vegetal notes and a lovely opulent flowery bouquet (rose, hyacinth, jasmine), sustained by buttery, milky notes with an occasional hint of vanilla. These high-quality teas are produced in limited quantities.
Posted in Country : Taiwan by François-Xavier Delmas | Tags : Gao Shan Cha, high quality tea, Taïwan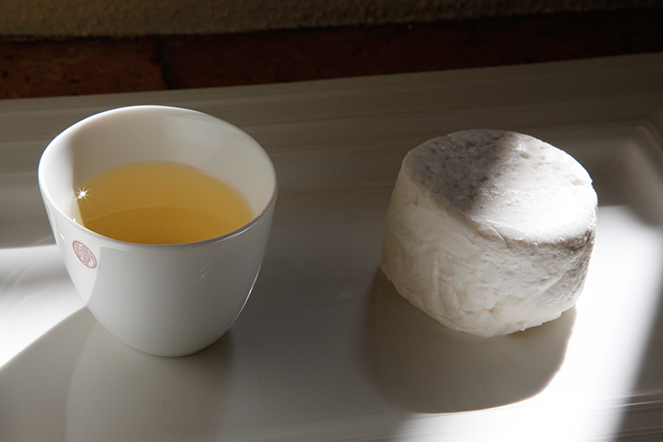 Pairing tea and cheese: the example of goat's cheese Fresh goat's cheese is one of my favourite cheeses, and I like going to the farm to choose mine. I prefer to accompany it with tea rather than wine. More precisely, a Premium Bao Zhong served at room temperature. To prepare it, first steep the tea for six minutes, then remove the leaves from the pot and leave it to cool for 30 minutes. Serve in small clear liqueur glasses. It will make an interesting change for your guests, and you will love the pairing: the tea does not overwhelm the subtle flavour of the cheese; on the contrary, it accompanies it, as the tea's vegetal and floral notes make way for the milky, delicate animal qualities of the cheese. They make a fine match.
Posted in Country : Taiwan, Recipes by François-Xavier Delmas | Tags : cheese, Taïwan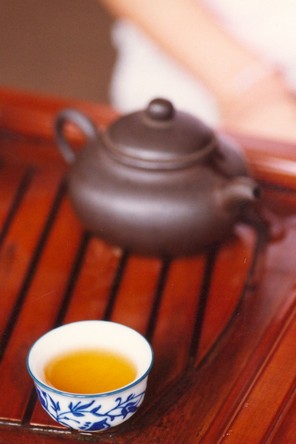 To appreciate a tea as fine as the Taiwanese "Black Pearl" I recently selected, there are two options: either use your usual teapot, or prepare it according to the Gong Fu Cha method. This involves placing the tea in a very small teapot and steeping the same leaves several times in succession. It is a different way of discovering the rich aromas of this fine tea, whose fairly sweet notes make it perfect for the season.
Posted in Country : Taiwan, Professional tasting by François-Xavier Delmas | Tags : Gong Fu Cha, Grands Crus, Taïwan
The author
François-Xavier Delmas is a passionate globetrotter. He's been touring the world's tea plantations for more than 20 years in search of the finest teas. As the founder of Le Palais des Thés, he believes that travelling is all about discovering world cultures. From Darjeeling to Shizuoka, from Taiwan to the Golden Triangle, he invites you to follow his trips as well as share his experiences and emotions.
Articles classified by themes
Blogs on tea in English
Blogs on tea in French
Cooking
Links to Le Palais des Thés
Past travels