Category : Country : Nepal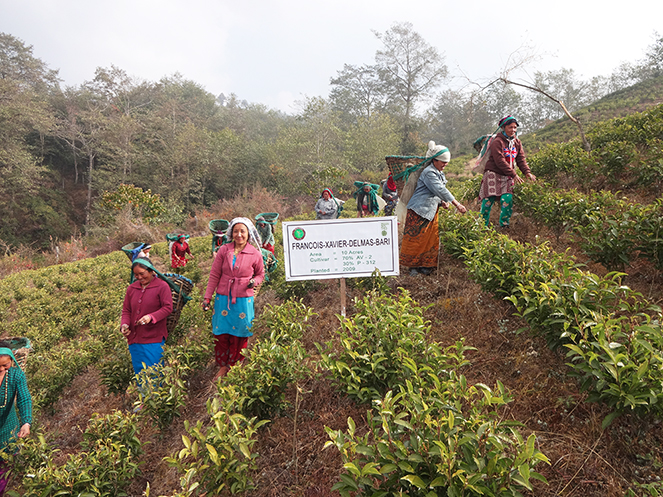 Andrew Gardner, a pioneer of Nepalese premium teas, sent me this photo of one of the plots on his plantation. He has named it after me. It's a wonderful surprise.
This gesture from Andrew has really touched me. Andrew knows my favourite varieties, and he has planted them here. Thank you, Andrew, for the quality of your teas, your passion, your optimism and your enthusiasm.
Posted in Country : Nepal by François-Xavier Delmas | Tags : Grands Crus, Nepal, Tea plantation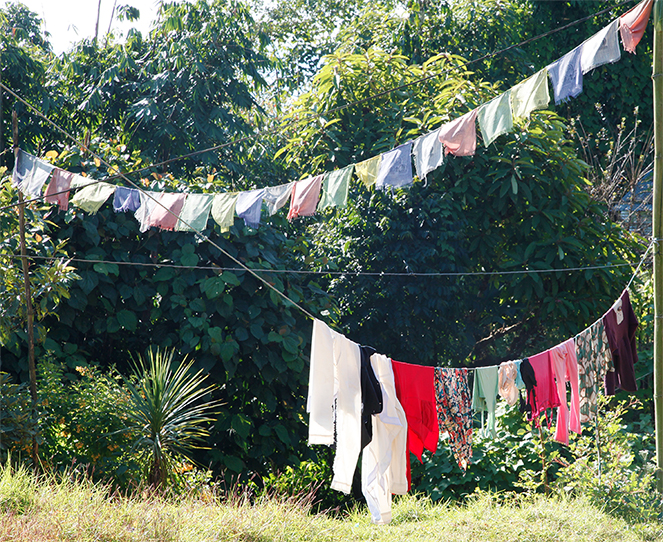 The beliefs of some do not prohibit the humour of others. While I'm often attracted to religious places because of their emotional force or architectural beauty, I generally don't have too much time for religion. While I was out walking somewhere in the Himalayas, I spotted these Buddhist prayer flags (on the top line) alongside some laundry hung out to dry (bottom line). This juxtaposition caught my eye and I instantly took out my camera in order to record this amusing combination. A local woman watched me from her doorstep, bemused, as I took photos of her underwear.
Posted in Country : Nepal by François-Xavier Delmas | Tags : Himalaya, Nepal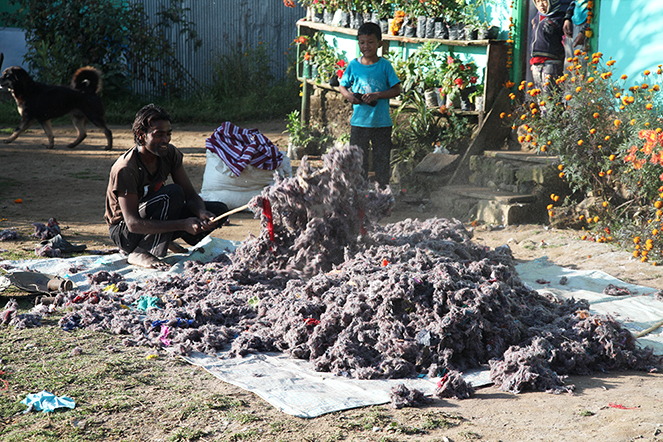 Travelling to far-away places introduces me to unknown occupations. It's said we should air our beds from time to time, and that's probably because we don't have a mattress shaker. The man knocks at your door and you give him your bedding. He begins by unpicking the stitching; then, using a stick, he mixes up all the stuffing – raw cotton in this case – before placing it back in the mattress, which he stitches up again. All ready for a good night's sleep.
Posted in Country : Nepal by François-Xavier Delmas | Tags : discovery, travel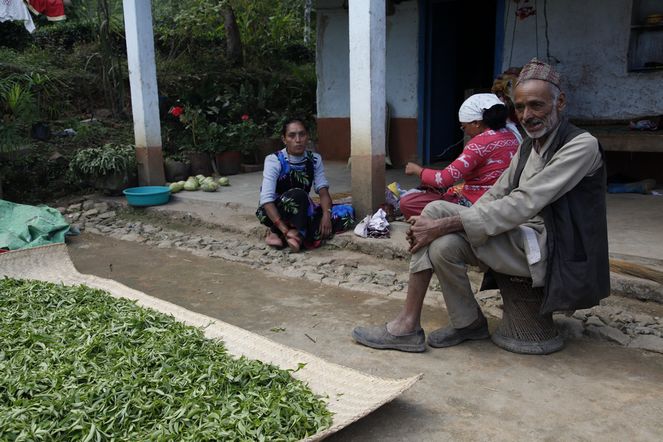 In Nepal, many tea factories have no land. They must buy fresh tea leaves from local farmers. This often allows for greater equity. On the other hand, traceability is not as easy, and the factory manager must spend time with each farmer to ensure his production methods are clean.
Posted in Country : Nepal by François-Xavier Delmas | Tags : fields of tea, Nepal, tea producers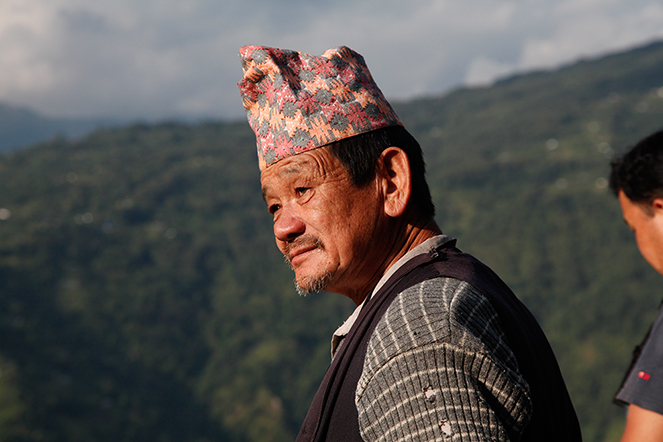 In his village of Soyam, Yaad Bahadur Limbu is known as the "tea father". He was the first to plant tea in the village, and today, tea is its main source of income. Everyone is involved. To reach Soyam, you must cross a suspension bridge and then climb for several hours. You pass terraced rice paddies and fields of millet, and cross farmyards. When Soyam's villagers harvest the tea leaves, they are transported on horseback. This requires four or five horses. They take the same path as the one that had me huffing and puffing, and they cross the same suspension bridge. Each horse wears a pack saddle allowing it to carry a load of 100 kilos. The caravan takes five hours to reach the factory, and must return to the village the same evening. It is a long expedition.
Posted in Country : Nepal by François-Xavier Delmas | Tags : Nepal, Soyam, Tea, Tea plant
The author
François-Xavier Delmas is a passionate globetrotter. He's been touring the world's tea plantations for more than 20 years in search of the finest teas. As the founder of Le Palais des Thés, he believes that travelling is all about discovering world cultures. From Darjeeling to Shizuoka, from Taiwan to the Golden Triangle, he invites you to follow his trips as well as share his experiences and emotions.
Articles classified by themes
Blogs on tea in English
Blogs on tea in French
Cooking
Links to Le Palais des Thés
Past travels