Category : Country : Nepal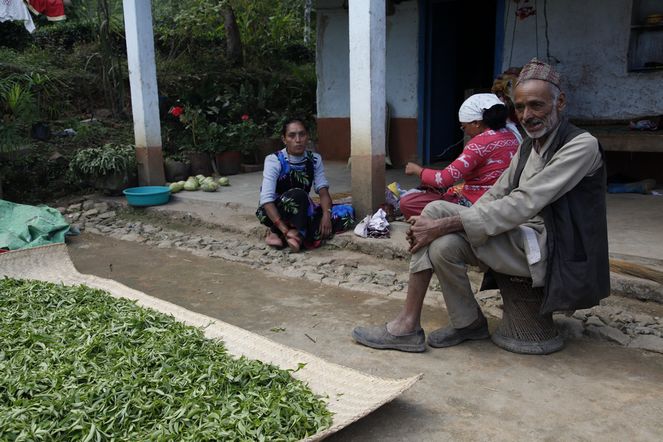 In Nepal, many tea factories have no land. They must buy fresh tea leaves from local farmers. This often allows for greater equity. On the other hand, traceability is not as easy, and the factory manager must spend time with each farmer to ensure his production methods are clean.
Posted in Country : Nepal by François-Xavier Delmas | Tags : fields of tea, Nepal, tea producers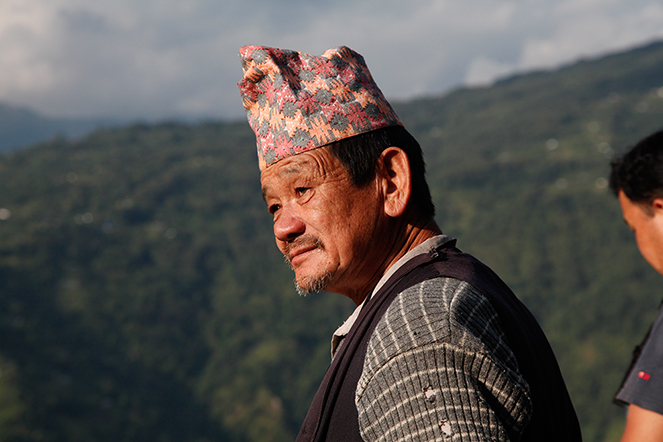 In his village of Soyam, Yaad Bahadur Limbu is known as the "tea father". He was the first to plant tea in the village, and today, tea is its main source of income. Everyone is involved. To reach Soyam, you must cross a suspension bridge and then climb for several hours. You pass terraced rice paddies and fields of millet, and cross farmyards. When Soyam's villagers harvest the tea leaves, they are transported on horseback. This requires four or five horses. They take the same path as the one that had me huffing and puffing, and they cross the same suspension bridge. Each horse wears a pack saddle allowing it to carry a load of 100 kilos. The caravan takes five hours to reach the factory, and must return to the village the same evening. It is a long expedition.
Posted in Country : Nepal by François-Xavier Delmas | Tags : Nepal, Soyam, Tea, Tea plant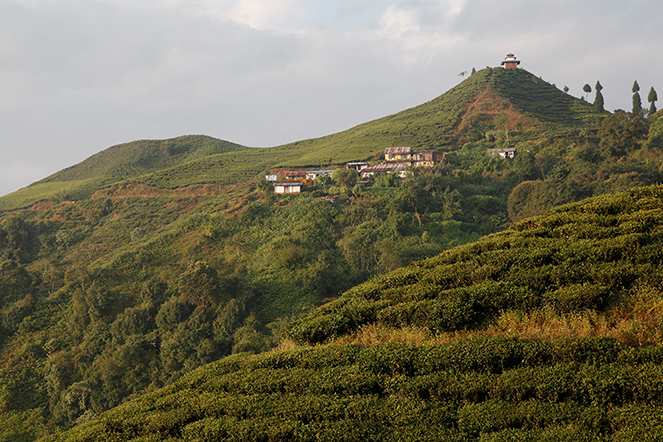 Nowadays, the main problem facing Nepalese tea producers is a labour shortage. A significant portion of the population has left to find work in the Gulf countries or in Malaysia. This means the tea is only plucked once a fortnight on some mountains, which compromises its quality. Luckily, the plantations that produce the best teas are less affected. This problem does not only concern tea. The whole of the country's manufacturing and farming sectors have been hit too.
Posted in Country : Nepal by François-Xavier Delmas | Tags : harvest, Nepal, tea plantations
I have just returned from Nepal, where I had the opportunity to spend several days with my friend Andrew Gardner, who came to join me in Ilam valley. He had planned a four-hour walk for me, to reach a village of small producers. Andrew has worked on several plantations, but you could say he was the first to make very good teas in Nepal. We owe the renaissance of tea in the country to him. He started by working at Jun Chiyabari, and he is now applying his talents at Guranse. He's passionate about what he does.
Posted in Country : Nepal by François-Xavier Delmas | Tags : Guranse, Ilam, Jun-Chiyabari, Nepal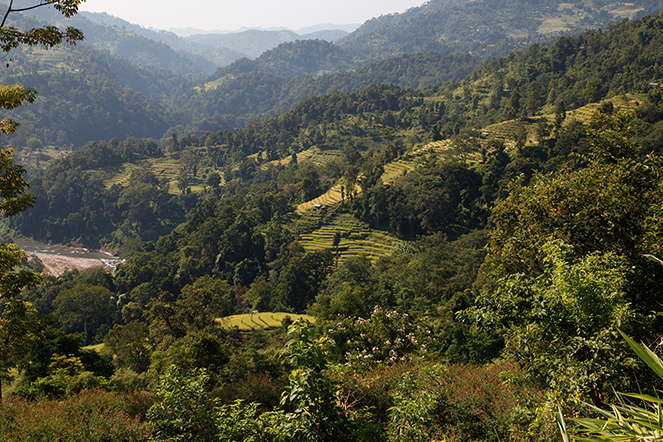 Nepal produces some very fine teas, but so few people know about them! You have to travel for hours, and sometimes walk, to reach the mountains where the tea is grown. On the way I admire the scenery, with the paddy fields carved into terraces. The farmers work using the old methods, with the help of a buffalo. Life passes slowly. You listen to the birds sing. They announce the harvest time.
Posted in Country : Nepal by François-Xavier Delmas | Tags : Nepal, Tea
The author
François-Xavier Delmas is a passionate globetrotter. He's been touring the world's tea plantations for more than 20 years in search of the finest teas. As the founder of Le Palais des Thés, he believes that travelling is all about discovering world cultures. From Darjeeling to Shizuoka, from Taiwan to the Golden Triangle, he invites you to follow his trips as well as share his experiences and emotions.
Articles classified by themes
Blogs on tea in English
Blogs on tea in French
Cooking
Links to Le Palais des Thés
Past travels