Category : Country : Nepal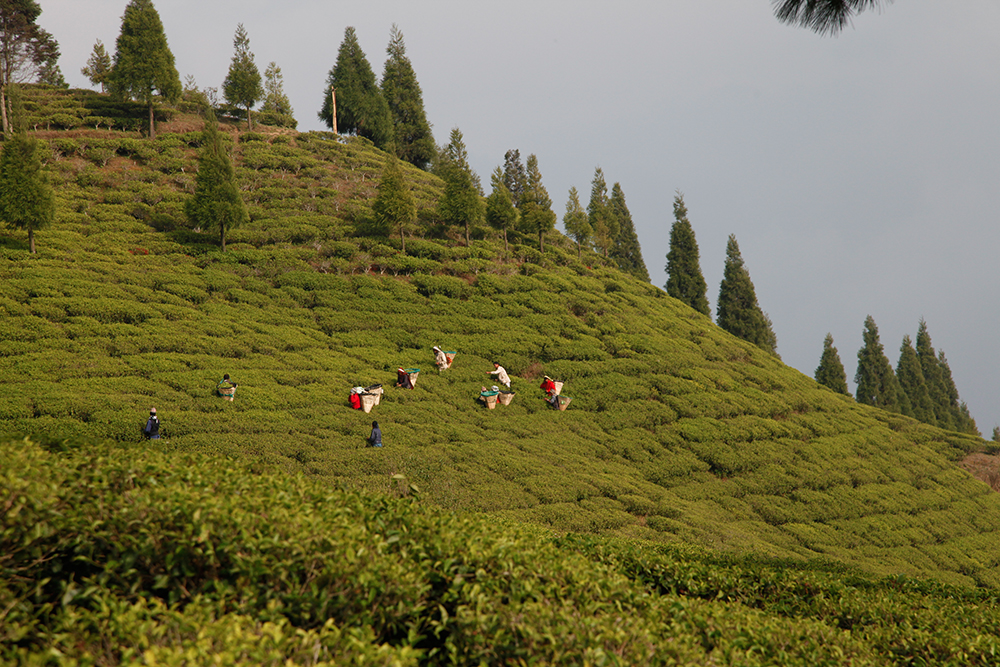 Due to a way of thinking I don't share, Darjeeling tea producers fear competition from their Nepalese neighbours. They think the latter are copying them and can sell their teas more cheaply, because of their lower production costs.
Yes, Nepalese teas sometimes offer good value for money, but they are not copies of Darjeelings. There are some passionate planters in Nepal who know that their country still needs to prove itself to gain recognition in the world of tea, and as a result, they try to be innovative. In Darjeeling, planters are in a more comfortable position due to their reputation that is often – but not always – merited.
So, they are two different worlds: innovation on one side, tradition on the other. By looking carefully and being highly selective, you can find excellent teas on both sides of the border. And it would be a shame to deprive yourself of either kind.
Posted in Country : India, Country : Nepal by François-Xavier Delmas | Tags : Darjeeling, Nepal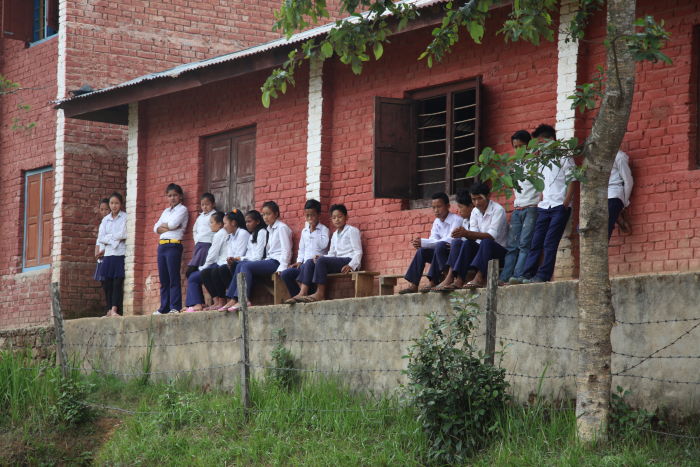 You can say what you like, I remain convinced that education is the key to a society where everyone lives together in harmony. The key to equal opportunities. When I travel through the tea fields, I never miss an opportunity to visit the village school, to chat with the students and the teachers.
Posted in Country : Nepal by François-Xavier Delmas | Tags : Education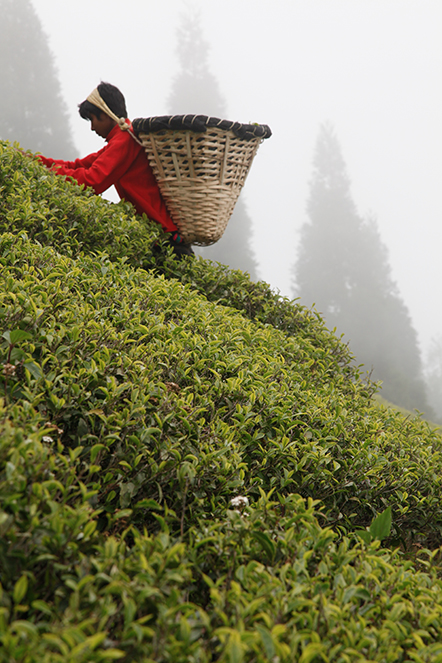 This man dressed in red with a basket on his back, do you recognise him? He is filling his basket with the greatest care, delicately picking the best tea shoots, for you. A few fir trees can be seen through the mist. I hope that, at the bottom of your tree, in a few days' time, he will place the finest teas in the world.
Posted in Country : Nepal by François-Xavier Delmas | Tags : Grands Crus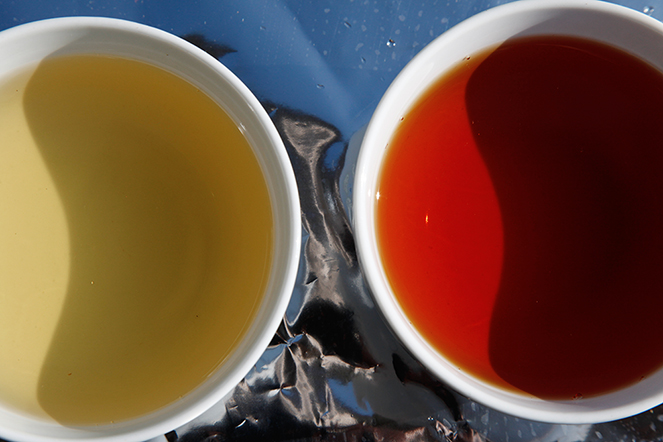 Looking at the liquor is one of the first steps in tea tasting. While the temperature of the cup slowly falls, we pay attention to the colour of the liquid. Green tea produces something pale, while black tea gives a more coppery tone. This does not mean darker tea has been infused for longer, or has a more pronounced fragrance than its neighbour. In fact there are green teas that have a remarkably powerful aroma, even after quite a short infusion. So we cannot conclude from this photo that the most aromatic tea will be the more coloured of the two.
Posted in Country : Nepal, Professional tasting by François-Xavier Delmas | Tags : black tea, green tea, professional tea tasting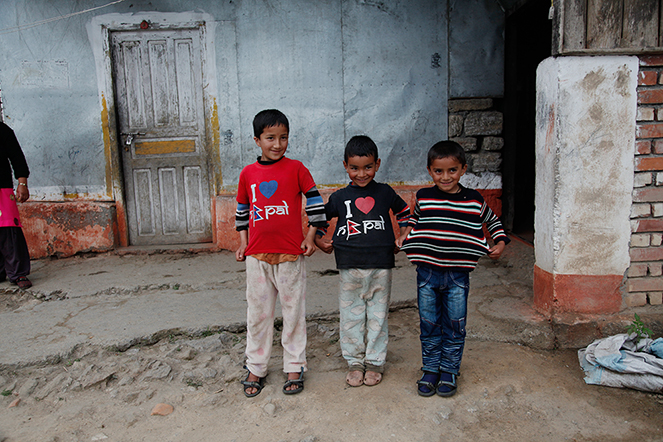 At a time when we are seeing our French flag flying everywhere, I have rediscovered this wonderful photo. Last May, when their country had just been hit by a serious earthquake, these children proudly showed off their "I love Nepal" slogans, with big heart-warming smiles on their faces. These children have every reason to love their beautiful country.
Posted in Country : Nepal by François-Xavier Delmas | Tags : flags, smiles
The author
François-Xavier Delmas is a passionate globetrotter. He's been touring the world's tea plantations for more than 20 years in search of the finest teas. As the founder of Le Palais des Thés, he believes that travelling is all about discovering world cultures. From Darjeeling to Shizuoka, from Taiwan to the Golden Triangle, he invites you to follow his trips as well as share his experiences and emotions.
Articles classified by themes
Blogs on tea in English
Blogs on tea in French
Cooking
Links to Le Palais des Thés
Past travels