Category : Country : Rwanda
These days, tea is grown from cuttings, not seeds. The cuttings are raised in nurseries. Each nursery cares for thousands of plants at a time: their needs for light and water differ, depending on their age. When the cuttings are two years old they will be planted out in the ground. As they grow, they'll be pruned into the right shape to optimise the harvesting of the young shoots.
Posted in Country : Rwanda by François-Xavier Delmas | Tags : nursery, Tea, Tea plantation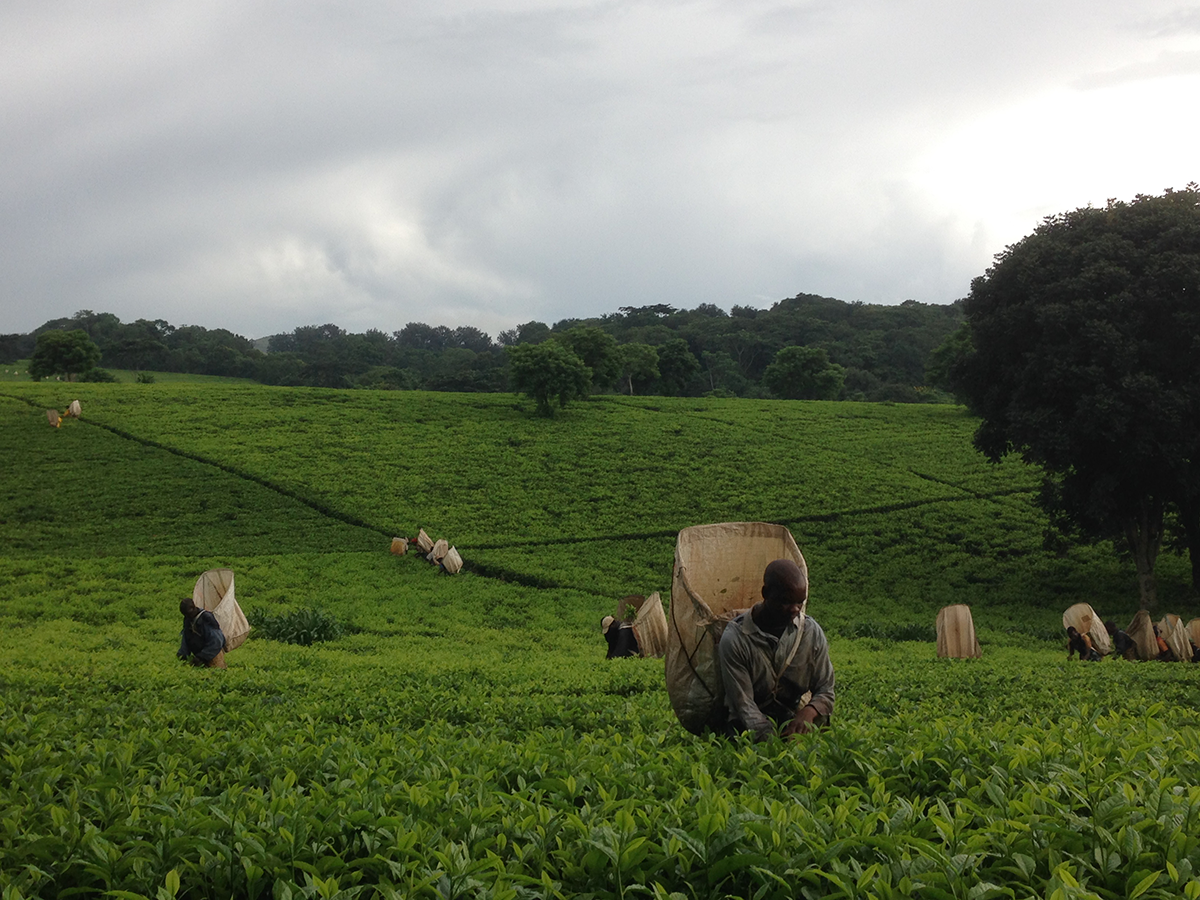 Africa produces enormous quantities of tea – did you know that Kenya is the world's biggest exporter? It's mainly low grade, destined for the production of tea bags. But if you look carefully, you can find some incredible teas in countries such as Kenya, Rwanda, Uganda and Malawi. Discovering rare teas in Africa, Asia and elsewhere is what my job is all about. It's a job that is constantly changing from one season to the next, one year to the next. No two harvests are the same. You must taste again and again, season after season, to find the best teas of the moment.
Posted in Country : Kenya, Country : Rwanda, Country: Malawi by François-Xavier Delmas | Tags : Tea, tea harvest, tea plantations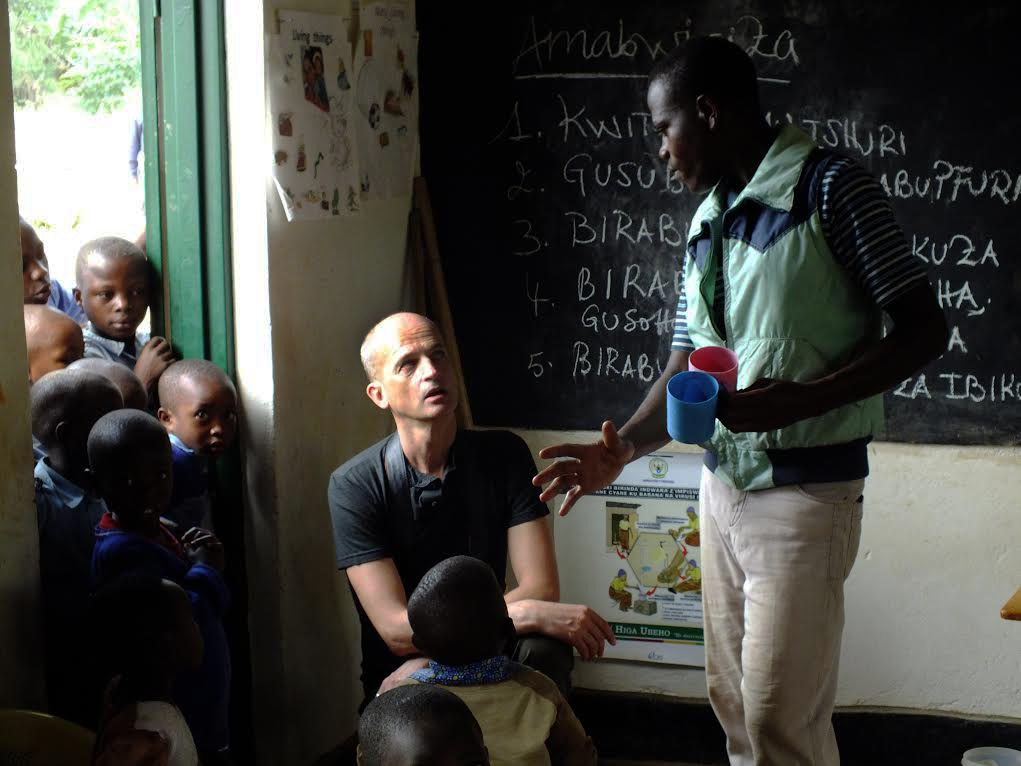 A tea plantation, a farm that produces tea, is a whole world in itself. Wherever tea is grown, wherever it's processed, there's both an agricultural aspect and a human aspect. Tea is where these two paths meet: plants and people. So when I meet tea producers I naturally take an interest in every part of life on the farm: the quality of the tea, of course, as well as the plants and soil, and how they're respected. Also the quality of the environment, forests and rivers; the quality of housing, and the treatment workers receive if they're injured; the quality of all preventive measures put in place and, most of all, the quality of education. Visiting schools is part of my job, and I really enjoy talking with the students and teachers alike. I wouldn't miss these moments, or rush them, for anything in the world.
Posted in Country : Rwanda by François-Xavier Delmas | Tags : humans, Rwanda, school, Tea plantation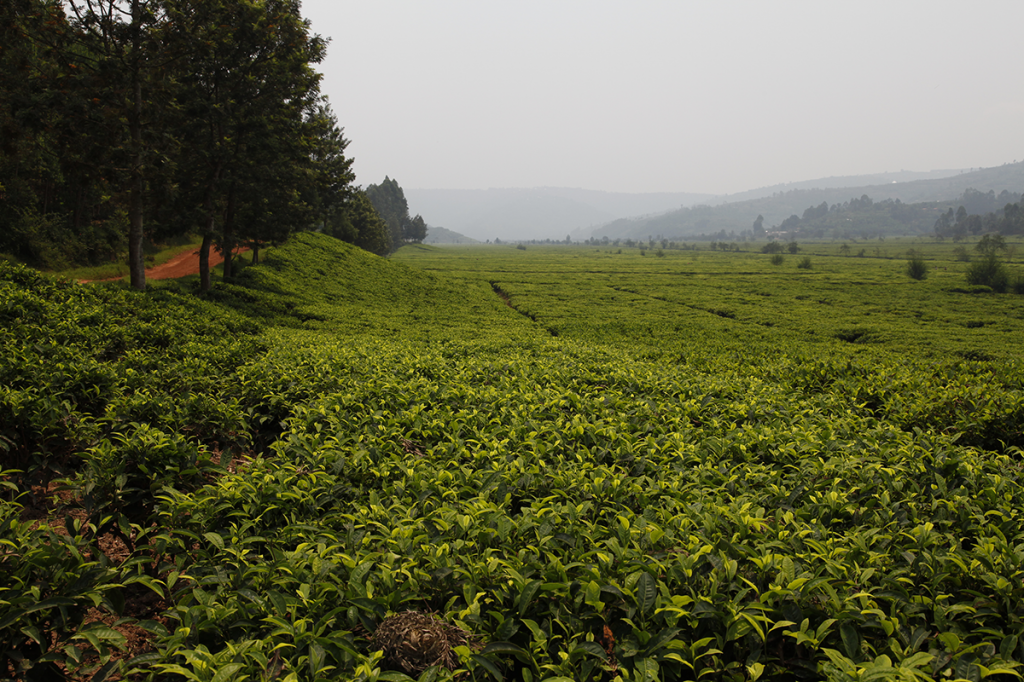 Tasting dozens of teas like I do every day of the year requires the ability to be present in the moment. You can't compare several teas or form an opinion on the aromatic richness of a liquor if you're rushed, stressed, preoccupied or simply thinking about other things. Tasting involves analysis, and this sensory analysis means you need to be very present. When I'm not in exactly the right state of mind for this task, which can happen to anyone, if there's noise around me or if I'm distracted by something, if I'm tense or the slightest bit annoyed, I get away from everything. And I take however long I need to look at a beautiful landscape like this one. I focus on the scene before me. I gaze at it until I'm thinking of nothing else. I dive into it in the true sense, until I'm ready, free from all distractions; until I'm present in the moment. Then I can go to my tasting sets and contemplate the flavours and aromas of the teas I drink.
I recommand this focusing exercise before every tasting session.
Posted in Country : Rwanda by François-Xavier Delmas | Tags : concentration, focus, Rwanda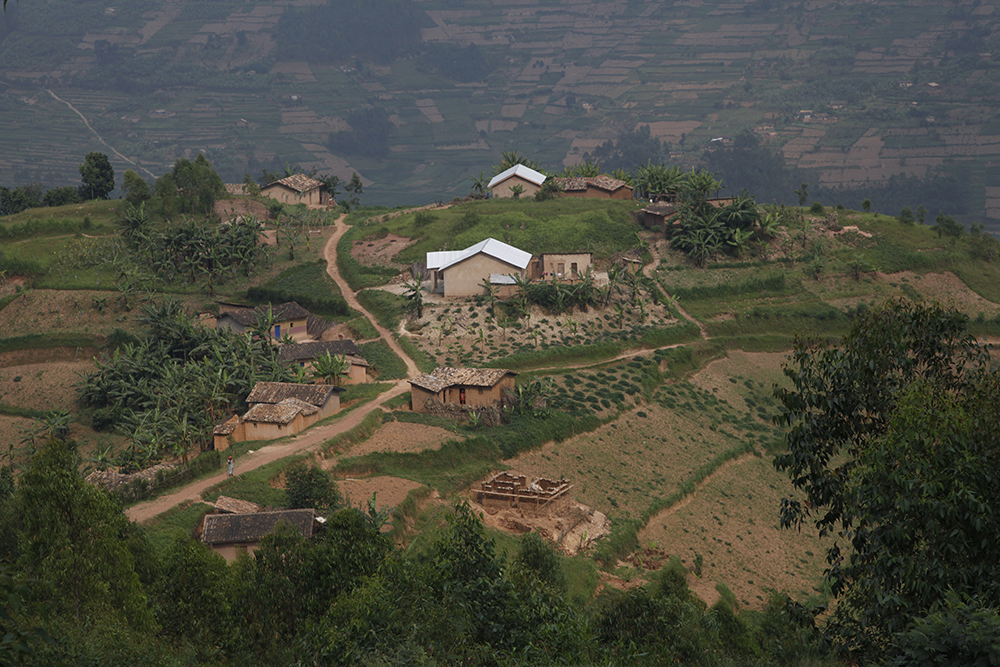 There's something no planter will ever stop me from doing, and that's walking – setting out on foot for at least one or two hours, every day. I love it. Alone or in company, either way, I love to walk; I love meeting people, observing the changing light and weather, the beauty of blossom, the colour of cloth. I like to sit down on a doorstep and exchange smiles with people I know nothing about but with whom I share a connection, because we live on the same planet, of course, and also because tea probably plays a part in their lives too. You can learn a lot by walking: about the way people live, the methods they use to grow tea, the weather, the geography, and then all those colours and smells. Of course there are strange creatures too, sometimes snakes that are completely unknown, weird insects, things that jump. But I feel good. I sit on the edge of a rock when I want to admire something, when it's beautiful, and simply because it's good to take one's time, to ask oneself what our purpose is on our small planet, to ponder the meaning of life. Tea makes you slow down. And tea also teaches you to be still, to learn to breathe, literally and figuratively; it teaches you to stop being so restless, running around from morning to night without really knowing why.
Here, three hours north of Kigali, on the little paths that wind through the mountains, there's a lovely way to say "hello". When you meet someone else, they greet you by raising their arms as if you're a long-lost friend, with a joyful "Amakuru!" And this hello means "What's the news?"
Posted in Country : Rwanda by François-Xavier Delmas | Tags : Rwanda, Tea, thinking, walking
The author
François-Xavier Delmas is a passionate globetrotter. He's been touring the world's tea plantations for more than 20 years in search of the finest teas. As the founder of Le Palais des Thés, he believes that travelling is all about discovering world cultures. From Darjeeling to Shizuoka, from Taiwan to the Golden Triangle, he invites you to follow his trips as well as share his experiences and emotions.
Articles classified by themes
Blogs on tea in English
Blogs on tea in French
Cooking
Links to Le Palais des Thés
Past travels