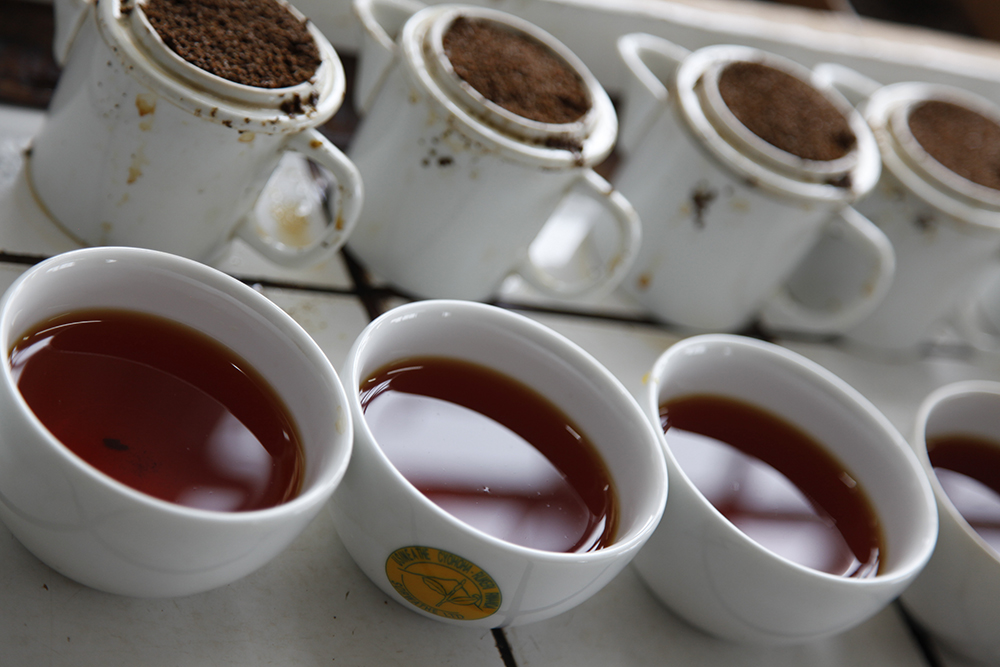 Sometimes I'm asked to taste some very good teas, before being served others that don't interest me at all – broken-leaf teas, for example. I taste them unenthusiastically and move on as quickly as possible. If the light is good and the place interesting, I like to play around with my camera while my host finishes the tasting. I experiment with the settings on my EOS5D as a way of commenting on the quality of teas in front of me. I distort the teas I don't like – I overexpose them, as I've done here. I subvert reality, I frame the shots differently; I'm not interested in these overly black liquors, these broken leaves that develop a dreadful astringency and are devoid of any subtlety. I prefer to create something interesting with my toy, while my puzzled host looks on – he'd rather I got on with tasting and took fewer photos.
Posted in Country : Rwanda by François-Xavier Delmas | Tags : broken tea, Overexposed
The author
François-Xavier Delmas is a passionate globetrotter. He's been touring the world's tea plantations for more than 20 years in search of the finest teas. As the founder of Le Palais des Thés, he believes that travelling is all about discovering world cultures. From Darjeeling to Shizuoka, from Taiwan to the Golden Triangle, he invites you to follow his trips as well as share his experiences and emotions.
Articles classified by themes
Blogs on tea in English
Blogs on tea in French
Cooking
Links to Le Palais des Thés
Past travels