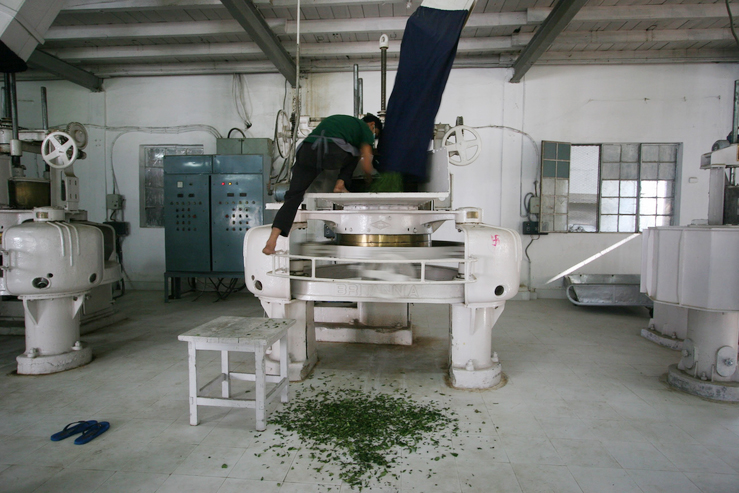 When you read tasting notes on Darjeeling teas, you learn that the leaf can be more or less rolled, depending on the batch. This is what the rolling looks like. As soon as the leaves have finished wilting, on the upper level of the building, they are dropped (see photo) into this container, which has a press. Rolling, as it is performed in Darjeeling, takes just a few minutes. It prepares the leaves, by lightly crushing them, for the following stage: oxidation.
Posted in Country : India by François-Xavier Delmas | Tags : Darjeeling, tea leaves
The author
François-Xavier Delmas is a passionate globetrotter. He's been touring the world's tea plantations for more than 20 years in search of the finest teas. As the founder of Le Palais des Thés, he believes that travelling is all about discovering world cultures. From Darjeeling to Shizuoka, from Taiwan to the Golden Triangle, he invites you to follow his trips as well as share his experiences and emotions.
Articles classified by themes
Blogs on tea in English
Blogs on tea in French
Cooking
Links to Le Palais des Thés
Past travels