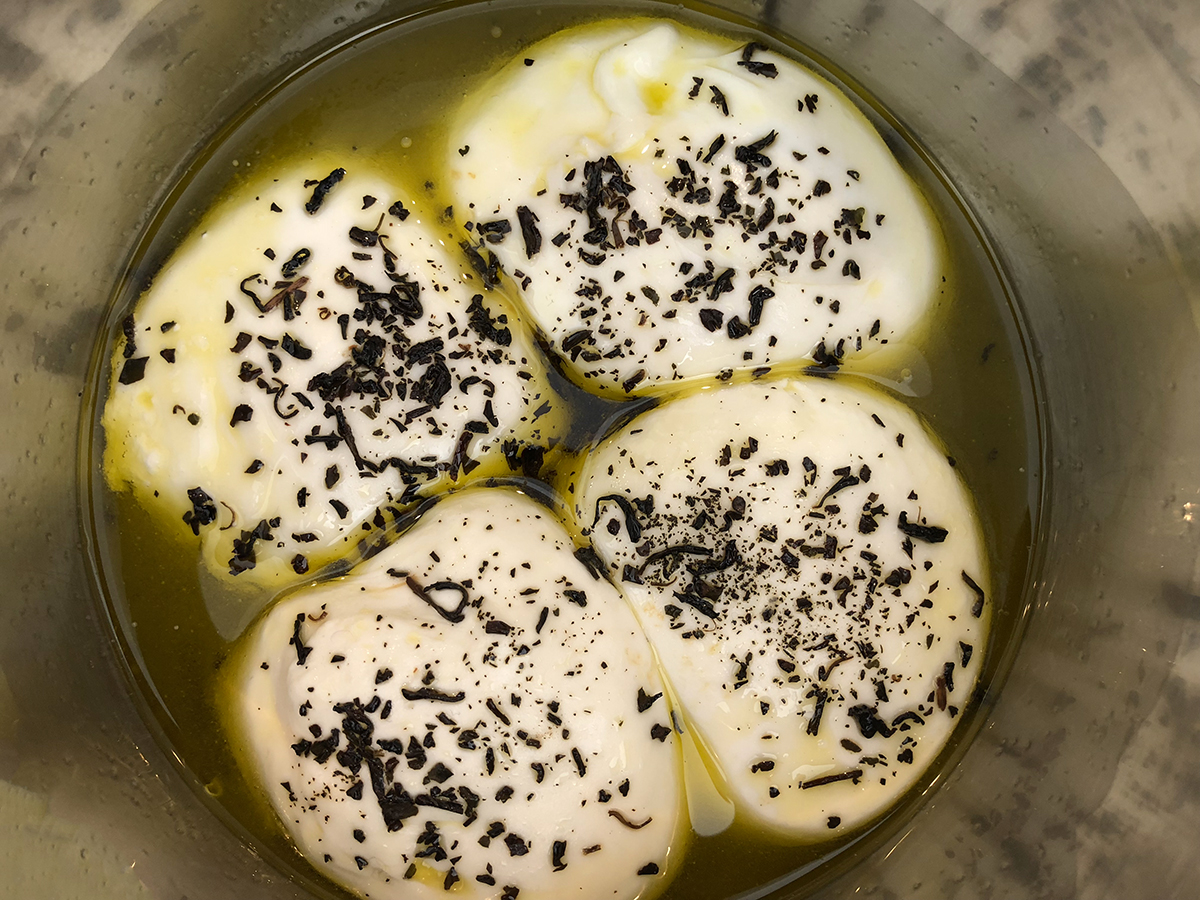 There are endless ways to use tea in cooking. For example, why not sprinkle it over food like a spice? Here, the aromatic, toasted, delicately woody and fruity notes of Jejudo Grand Oolong Impérial bring an exotic touch and a hint of crunch to this delicious burrata cheese. Sprinkle the tea over it and leave it in some green olive oil in the fridge for a couple of days. Enjoy it the Italian way: not too cold, as you sometimes see it served, but at a temperature of 20° to 22°C. To accompany it, infuse the same Korean tea in water at room temperature for 30 minutes and serve in small glasses such as vodka glasses.
Posted in Tea and food pairing by François-Xavier Delmas | Tags : Cooking, preparing tea, Tea and Food Pairing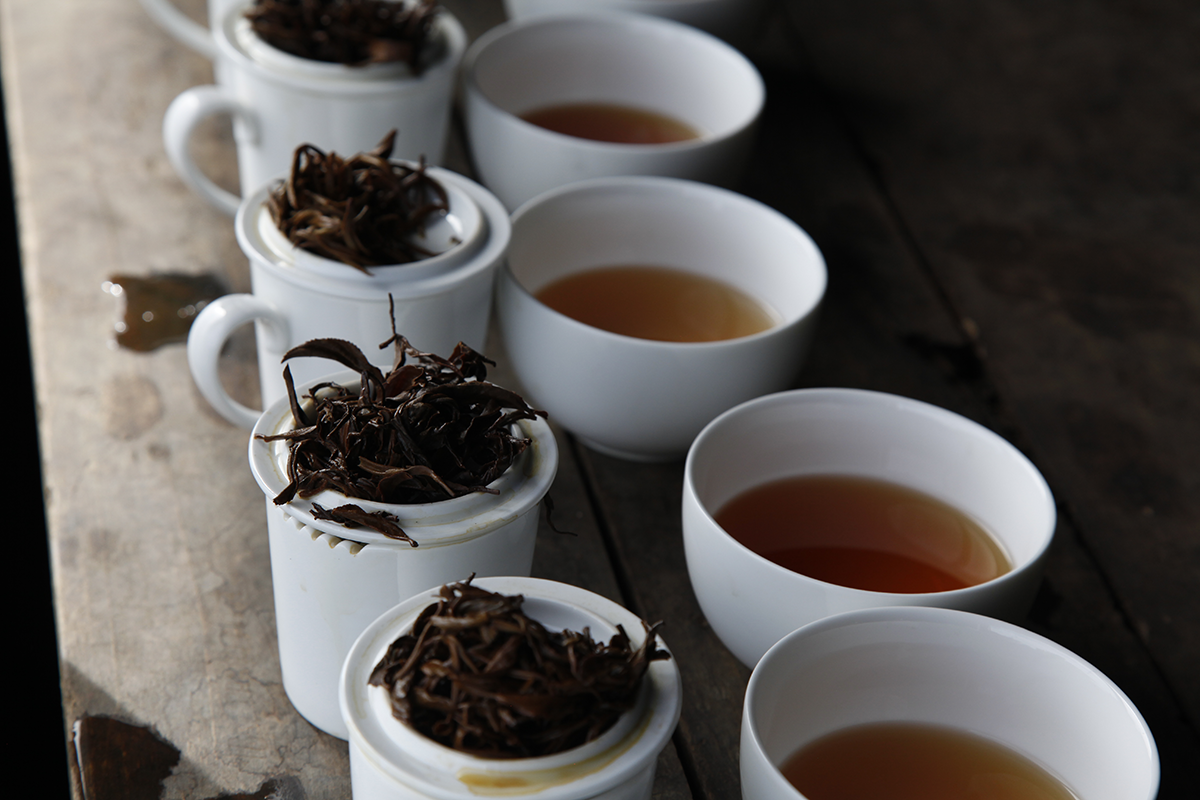 My work has changed a lot in the past 30 years. Before, I would select teas, and then we had to get them here as quickly as possible if they were Grands Crus – we called them "rare and ephemeral". I would visit every farm, of course, but that's where the work ended.
Today, our demands – and I'm talking about our own demands just as much as our customers' – in terms of health, food safety and environmental respect, are so much higher. It's no longer enough to find teas that are remarkable for their gastronomic qualities. They must also meet strict standards – happily, European standards are the strictest in the world. Food safety is better. Flavour and health have become inseparable, for which I'm grateful. Then it's up to me to make sure you can taste these rare teas as soon after harvest as possible.
Posted in Tea tasting by François-Xavier Delmas | Tags : gastronomy, Grands Crus, health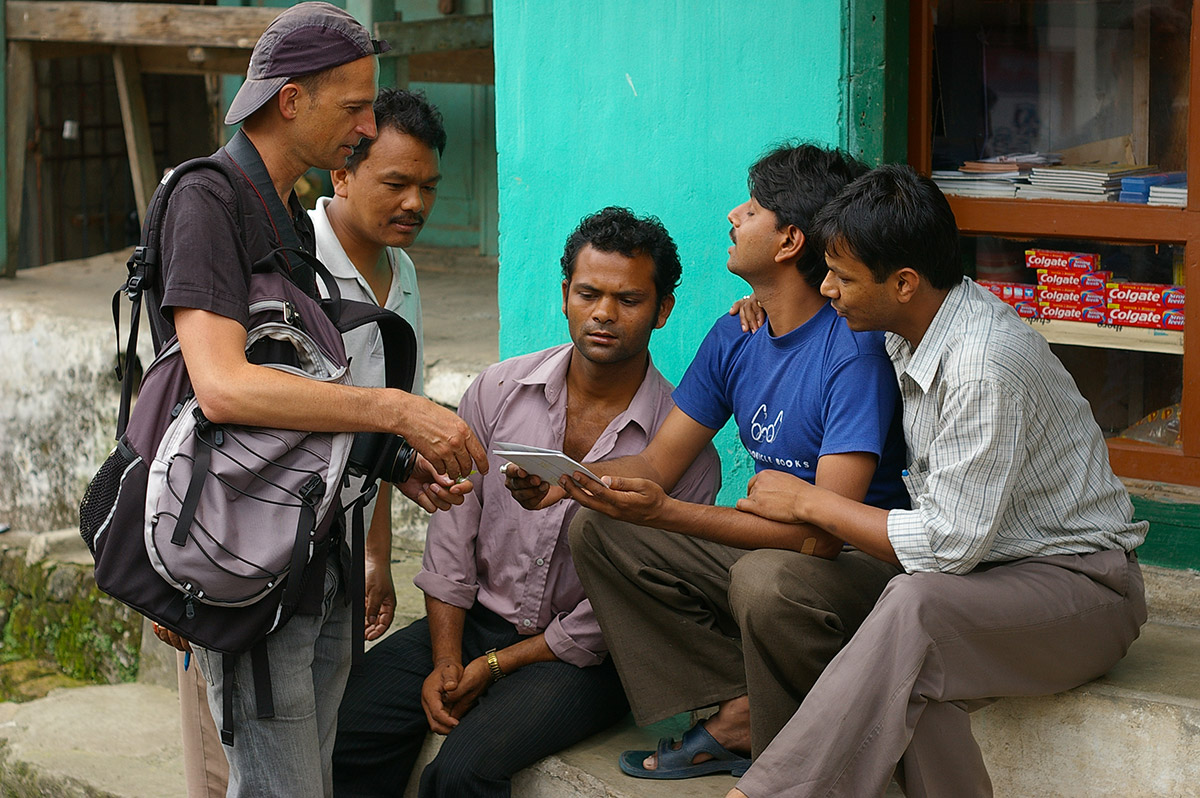 I mostly travel alone. I depart alone, I return alone. This solitude encourages me to approach others. I'm more easily accepted by them, to be among them. Alone, you open up to others. We all need other people. Without a travel companion, you make more of an effort to adopt the culture of the people you meet. Alone, you're more vulnerable, more permeable, more receptive. And that's a good thing, because I travel to listen.
Posted in Inspirational by François-Xavier Delmas | Tags : meet, People, travel
The author
François-Xavier Delmas is a passionate globetrotter. He's been touring the world's tea plantations for more than 20 years in search of the finest teas. As the founder of Le Palais des Thés, he believes that travelling is all about discovering world cultures. From Darjeeling to Shizuoka, from Taiwan to the Golden Triangle, he invites you to follow his trips as well as share his experiences and emotions.
Articles classified by themes
Blogs on tea in English
Blogs on tea in French
Cooking
Links to Le Palais des Thés
Past travels