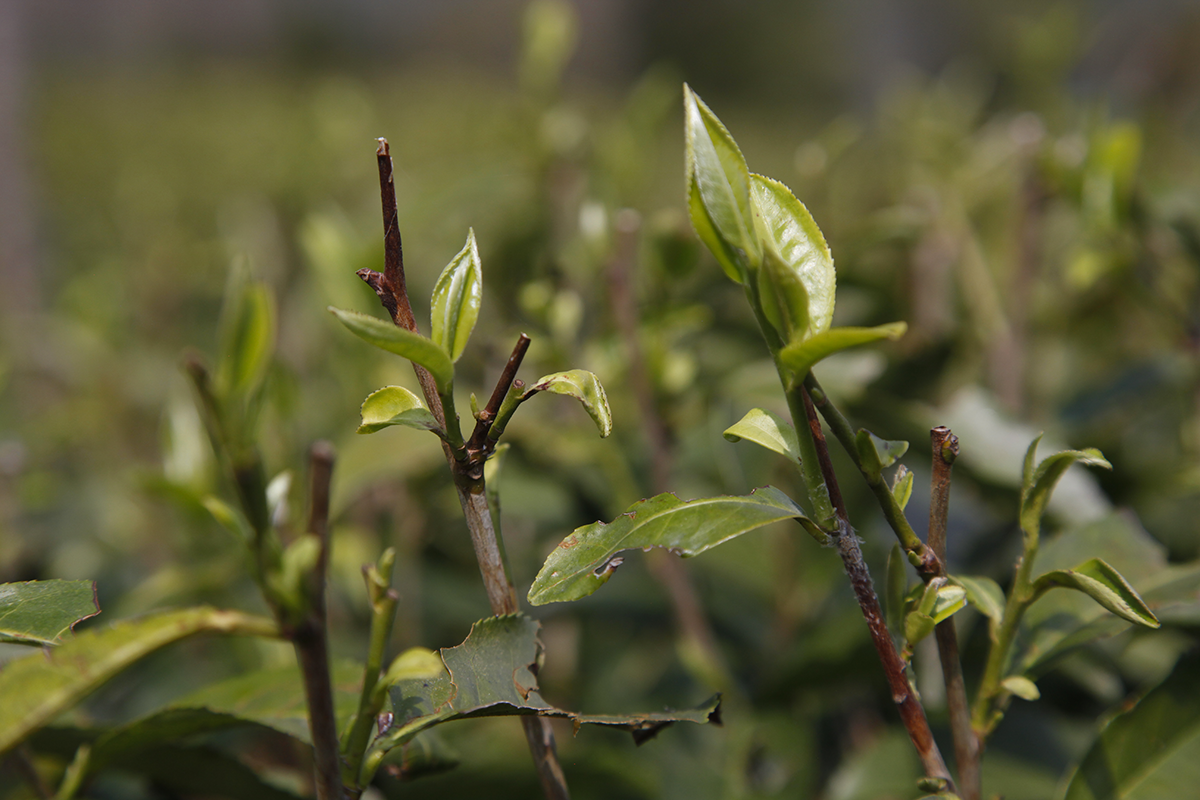 In Darjeeling, the years go by, and each one is different. In a little over 30 years, I've never known anything like the current situation. To remind you, a strike lasting 105 days prevented any work from taking place on the region's 87 plantations between June and October. When the separatists finally removed the blockades, it was time for Durga Puja – the local version of Christmas. After the plantations had been abandoned for months, the workers then had to set about taming the jungle. The problem was that some of them had fled the conflict to find work in the valleys. And that's where we are now: the tea plants were pruned very late – some at the end of December – which means that we're still waiting for the Darjeeling spring harvest. On Wednesday 14 March, a few rare and timid shoots appeared on the tea plants (photo). Of course, so-called first-flush Darjeelings have been on the market for more than a month: that's the magic of spring Darjeelings, they're being sold before they've even been harvested. This is because some low-altitude plantations, which benefit from a warm climate and irrigation systems, can produce small quantities of tea during the winter. They falsely call them spring teas. Which is sad, as they are nothing like the leaves harvested from the plants in which the sap rises slowly, and which produce the unique tea that has made Darjeeling famous.
Posted in Spring by François-Xavier Delmas | Tags : Darjeeling first flush, shoots of tea, tea plantations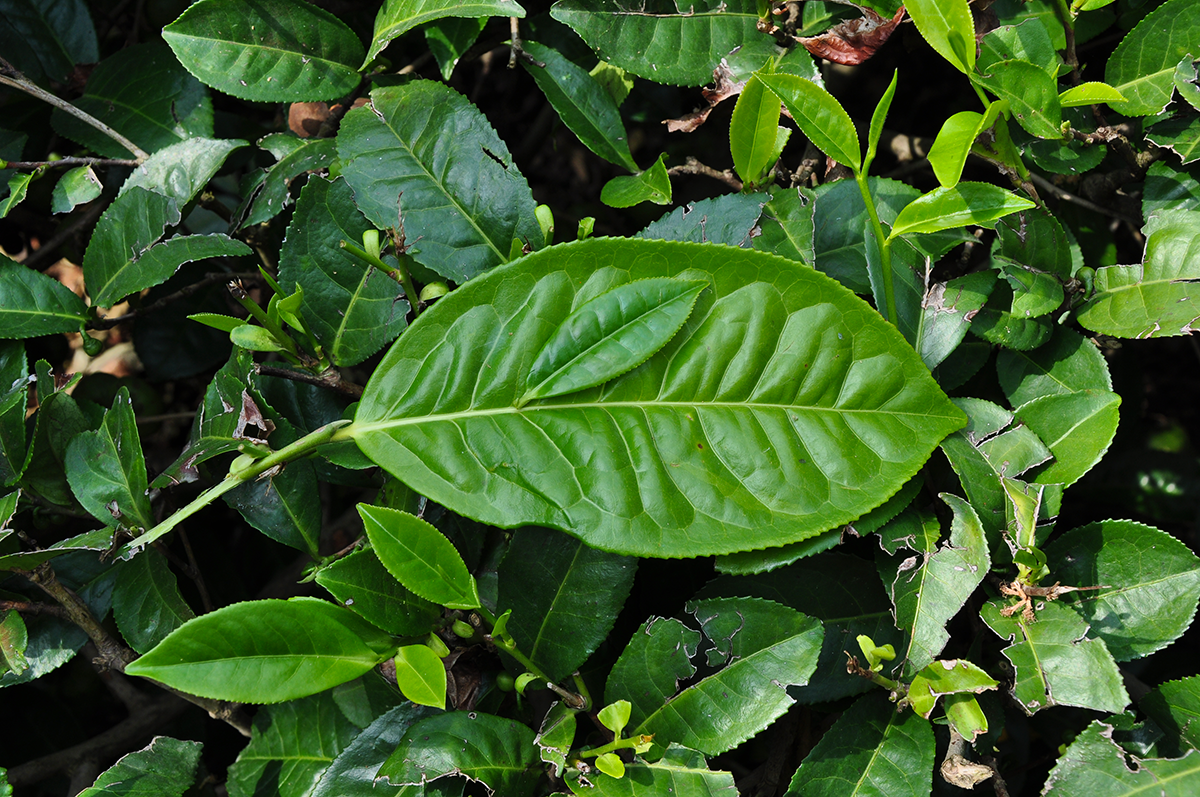 If you enjoy tea, you will probably know that there are two main varieties of Camellia sinensis used to make tea: Camellia sinensis var. sinensis, and Camellia sinensis var. assamica. Rather than getting bogged down in the Latin, here is a more practical explanation. The large-leaf teas come from the assamica strain, while the small-leaf teas – which have incomparable aromas and a hardiness that allows them to adapt to harsher climates – belong to the sinensis strain. It is self-explanatory that a producer looking for quantity over quality is likely to favour one over the other.
I would like to thank Laurence, manager of the Palais des Thés store on Rue du Commerce in Paris, for this photo she took while we were visiting a research centre in Northern India.
(photo: Laurence Jouanno)
Posted in Tea plant by François-Xavier Delmas | Tags : Country : India, discovery, travel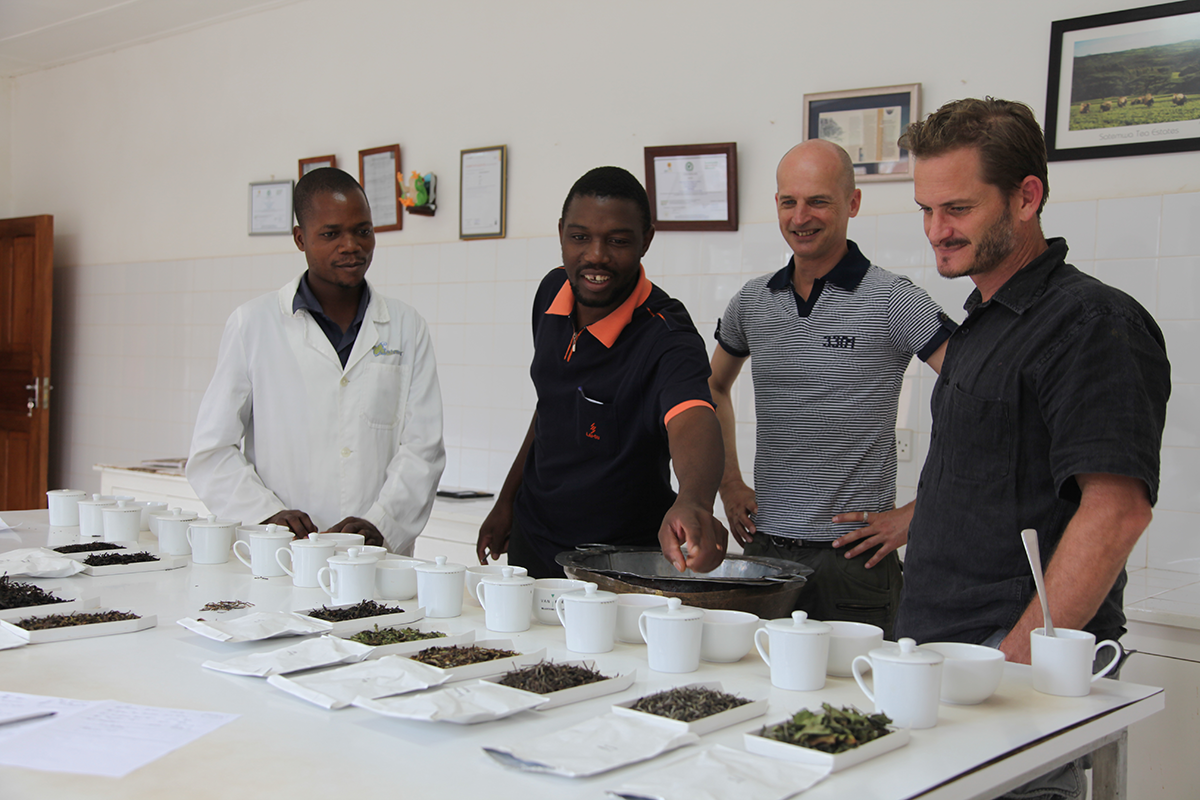 My first trip to Malawi was just over three years ago. Until then, nobody had sold tea from that country in France, and I'm delighted to have found some very good teas there, which have been well received among tea enthusiasts. In a few days' time I will be back in the far south of this magnificent country to see teas being made, including a dark tea and a smoked tea, and to taste them with Alex and his team. I will take some teas from other countries with me, which is something else I like to do in my work: encourage producers' curiosity by getting them to try teas made by other people, not so they can copy them, but to inspire them and to connect them, through the tasting, with other farmers who have equally precious expertise.
Posted in Country: Malawi by François-Xavier Delmas | Tags : Inspiration, Malawi, tea tasting
The author
François-Xavier Delmas is a passionate globetrotter. He's been touring the world's tea plantations for more than 20 years in search of the finest teas. As the founder of Le Palais des Thés, he believes that travelling is all about discovering world cultures. From Darjeeling to Shizuoka, from Taiwan to the Golden Triangle, he invites you to follow his trips as well as share his experiences and emotions.
Articles classified by themes
Blogs on tea in English
Blogs on tea in French
Cooking
Links to Le Palais des Thés
Past travels