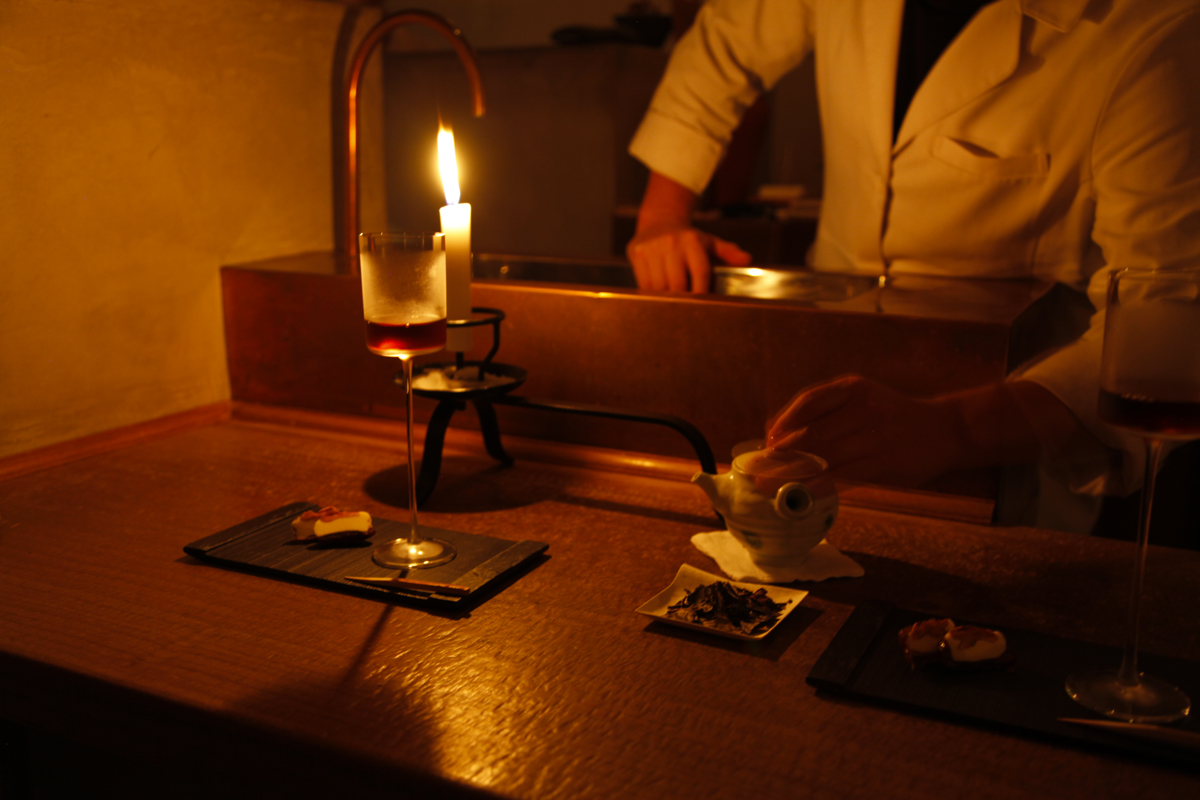 The Japanese city of Fukuoka may not get many Western tourists, but if you go there and you like new gastronomical experiences, you should go to Yorozu. You need to book in advance, you need to speak Japanese, or go with someone who speaks the language, it's essential, and you need a couple of hours free. Then, let yourself be guided, and Suguru Tokubuchi will introduce you to pairings of food with tea and various alcohols, dishes prepared in front of you in an intimate setting, which makes every sip even more precious, every mouthful chosen to accompany one of the cocktails. It's a unique experience.
Posted in Country : Japan by François-Xavier Delmas | Tags : Experience, gastronomy, Yorozu
The author
François-Xavier Delmas is a passionate globetrotter. He's been touring the world's tea plantations for more than 20 years in search of the finest teas. As the founder of Le Palais des Thés, he believes that travelling is all about discovering world cultures. From Darjeeling to Shizuoka, from Taiwan to the Golden Triangle, he invites you to follow his trips as well as share his experiences and emotions.
Articles classified by themes
Blogs on tea in English
Blogs on tea in French
Cooking
Links to Le Palais des Thés
Past travels