Posted in Palais des Thés by François-Xavier Delmas | Tags : Palais des Thés, store, team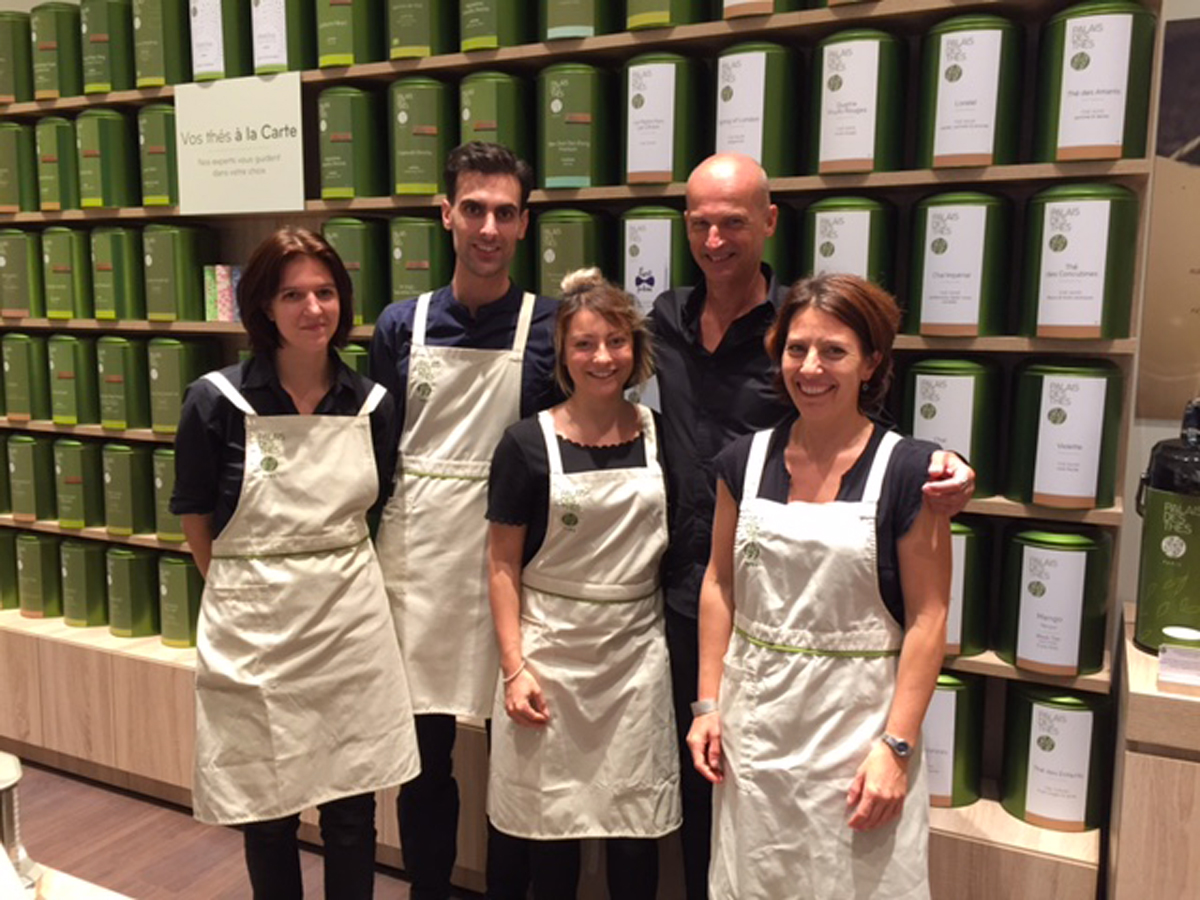 It's true that I spend a lot of time in the tea fields, but sometimes I visit the Palais des Thés stores and the teams. I tell them about my adventures, answer their questions, and we taste teas together. These are very important moments for me. The staff are always horrified when I tell them about the leeches that attach themselves to your skin during humid walks; about the whole hornets served fried, spiced and seasoned with ginger and garlic, near Xishuangbanna; about the local alcohol downed neat when you wake up, as is traditional among people living in the mountains of northern Vietnam. I also tell them about the nights I spend listening to the sounds of the jungle. My fear of tigers. I always remember one or two anecdotes, such as the monkey who stole a tourist's bag and, while we looked on, dumbfounded, took out a passport and tore out every page, one by one. Here, I'm in Toulouse, with Océane, Marc, Léa and Florence, manager of the Toulouse and Blagnac stores, who spent a few days with me in India, on the tea plantations.
The author
François-Xavier Delmas is a passionate globetrotter. He's been touring the world's tea plantations for more than 20 years in search of the finest teas. As the founder of Le Palais des Thés, he believes that travelling is all about discovering world cultures. From Darjeeling to Shizuoka, from Taiwan to the Golden Triangle, he invites you to follow his trips as well as share his experiences and emotions.
Articles classified by themes
Blogs on tea in English
Blogs on tea in French
Cooking
Links to Le Palais des Thés
Past travels