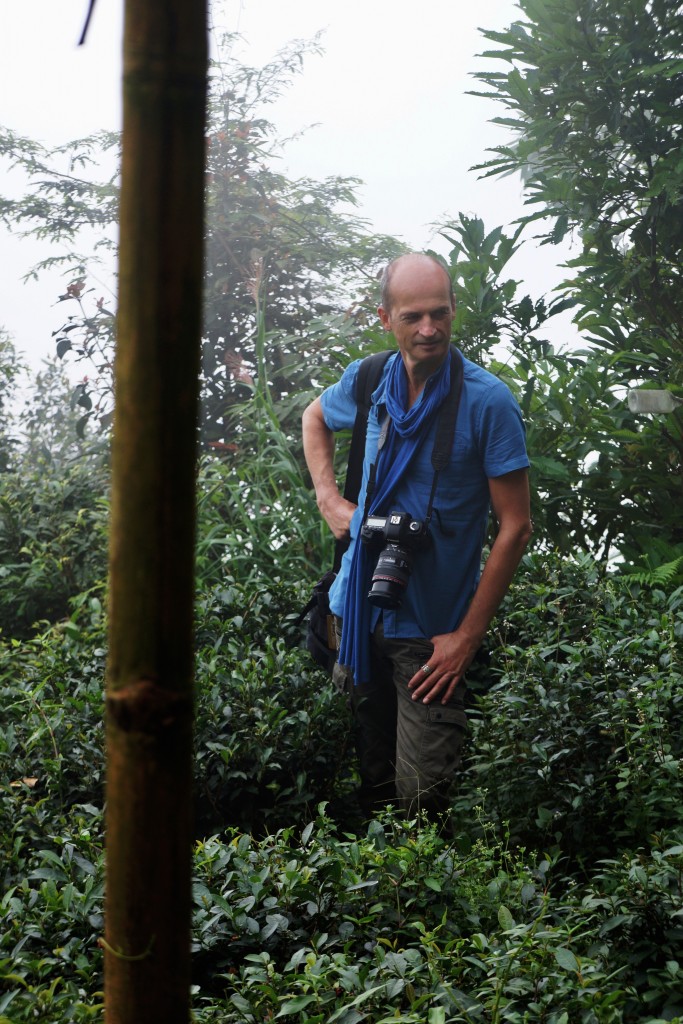 Blue and green are my favourite colours. Blue, because the sea has been very important to me, and the island in Brittany where I spent all my childhood summers taught me a lot about life. The blue that comes and goes with the tides, a blue that turns green then brown when the tide goes out, the blue of the swollen sea, the blue of Brittany's skies (though there are those who love its drizzly rain too)…
Blue and then green, the green of tea fields, the green of camellias, a dark green or a yellowish green, depending on the variety. A glossy green or matt green leaf, depending on whether you look at it from above or below. The green of the rice fields that meet the slopes covered with tea plants, the green of forests, so essential to keeping our climate balanced, the dark green of cryptomeria japonica, that spindly, rather bare tree that I love, found from Kyoto to Darjeeling, whose needles hold the mist so well. The green of the forest school I attended, the green of the countryside, of my little piece of nature where I'm so happy, the different greens of all the herbs I use to season my food, the green of young shoots, the green of springtime, the green of nature awakening; green, the symbol of life.
Posted in Country : India by François-Xavier Delmas | Tags : Darjeeling, François-Xavier Delmas, reflexions
The author
François-Xavier Delmas is a passionate globetrotter. He's been touring the world's tea plantations for more than 20 years in search of the finest teas. As the founder of Le Palais des Thés, he believes that travelling is all about discovering world cultures. From Darjeeling to Shizuoka, from Taiwan to the Golden Triangle, he invites you to follow his trips as well as share his experiences and emotions.
Articles classified by themes
Blogs on tea in English
Blogs on tea in French
Cooking
Links to Le Palais des Thés
Past travels