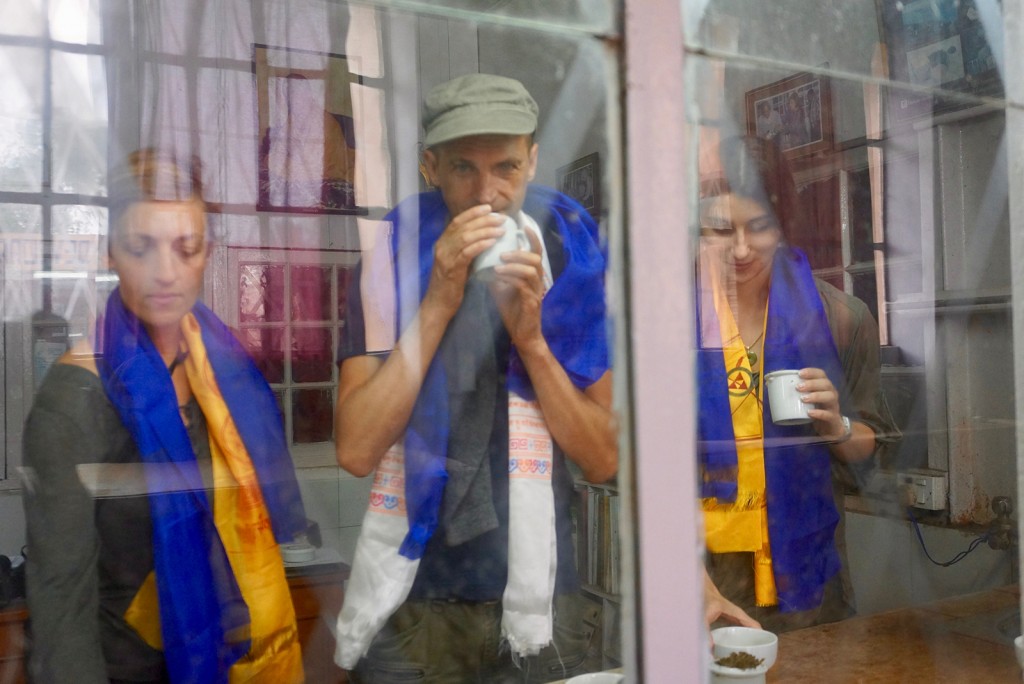 On this blog you follow me on my search for teas and at my tasting sessions, and I thank you. Sometimes I also talk about pairings of teas and food, and I should also tell you about the tastings I've enjoyed so much in the company of chefs and tasters of other quality products such as chocolate and oil.
But I have another mission, which is to share knowledge. I've learnt everything I know about tea from farmers and planters: every trip, everyone I meet, every tea I taste, throughout the year. I've been learning for 30 years and I know just enough to understand that I'll never have time to completely get to grips with the subject. One lifetime is not enough, not nearly enough, to learn everything there is to know about tea. Since the start of our Palais des Thés story, and quite quickly with the Tea School, sharing knowledge has come to play an important role in our company. Today we've passed a very important milestone. With the help of my knowledgeable entourage, I've developed a practical and theoretical exam that will recognise, promote and encourage the best tea experts. So far, five people have been awarded this Tea Sommelier certification. Here I am with two of them, Nathanaëlle, our store manager in Marseille, and Manuela, a sales advisor in Paris, both of whom have accompanied me on a trip to Darjeeling. Well done to these two!
Posted in Country : India by François-Xavier Delmas | Tags : Darjeeling, knowledge, Tea sommelier
The author
François-Xavier Delmas is a passionate globetrotter. He's been touring the world's tea plantations for more than 20 years in search of the finest teas. As the founder of Le Palais des Thés, he believes that travelling is all about discovering world cultures. From Darjeeling to Shizuoka, from Taiwan to the Golden Triangle, he invites you to follow his trips as well as share his experiences and emotions.
Articles classified by themes
Blogs on tea in English
Blogs on tea in French
Cooking
Links to Le Palais des Thés
Past travels