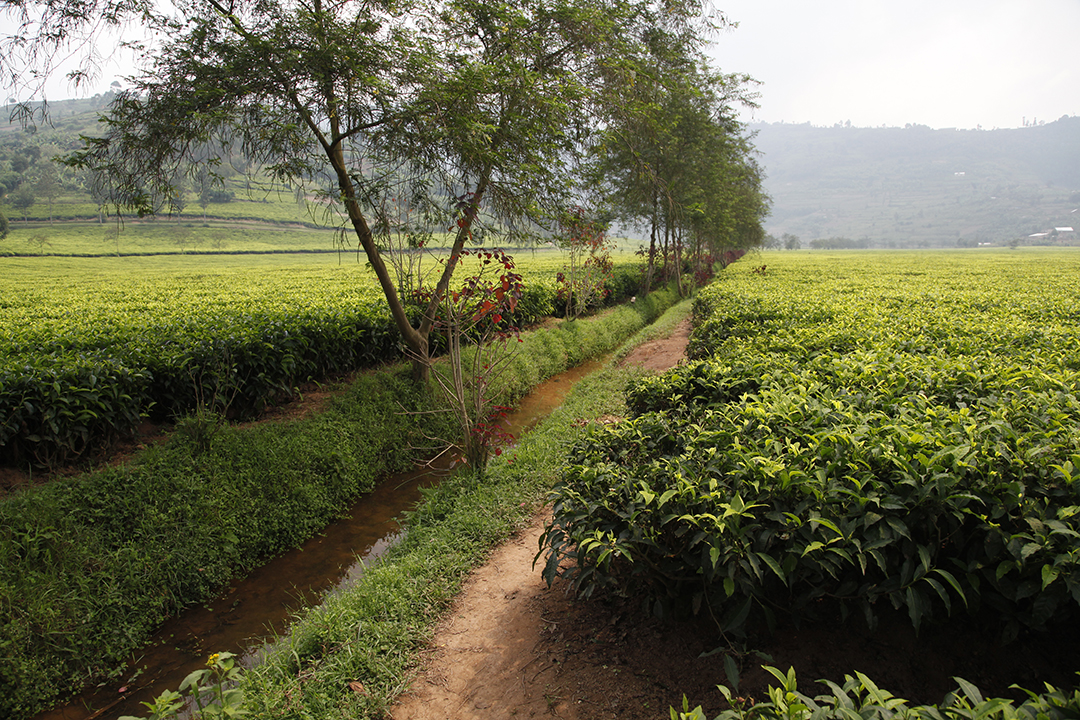 Tea plants don't like to stand in water. When tea is grown on flat land, like here in Rwanda, it's important to dig out ditches so that the rainwater runs away and doesn't linger around the camellia's roots. What's clever here is that the drainage is designed not only to allow water to run off, but also to irrigate the crops during dry spells. For the system to operate, you need to be near a reservoir, or a river, like here, so the water can be diverted into the channels. The frogs love it, judging by the racket they make, and a whole ecosystem thrives in these damp conditions, including colourful kingfishers, which I've startled into flight a few times.
Posted in Country : Rwanda by François-Xavier Delmas | Tags : drainage, irrigation, rainwater, Rwanda, tea plants
The author
François-Xavier Delmas is a passionate globetrotter. He's been touring the world's tea plantations for more than 20 years in search of the finest teas. As the founder of Le Palais des Thés, he believes that travelling is all about discovering world cultures. From Darjeeling to Shizuoka, from Taiwan to the Golden Triangle, he invites you to follow his trips as well as share his experiences and emotions.
Articles classified by themes
Blogs on tea in English
Blogs on tea in French
Cooking
Links to Le Palais des Thés
Past travels