Posted in Places I like in Darjeeling by François-Xavier Delmas | Tags : Darjeeling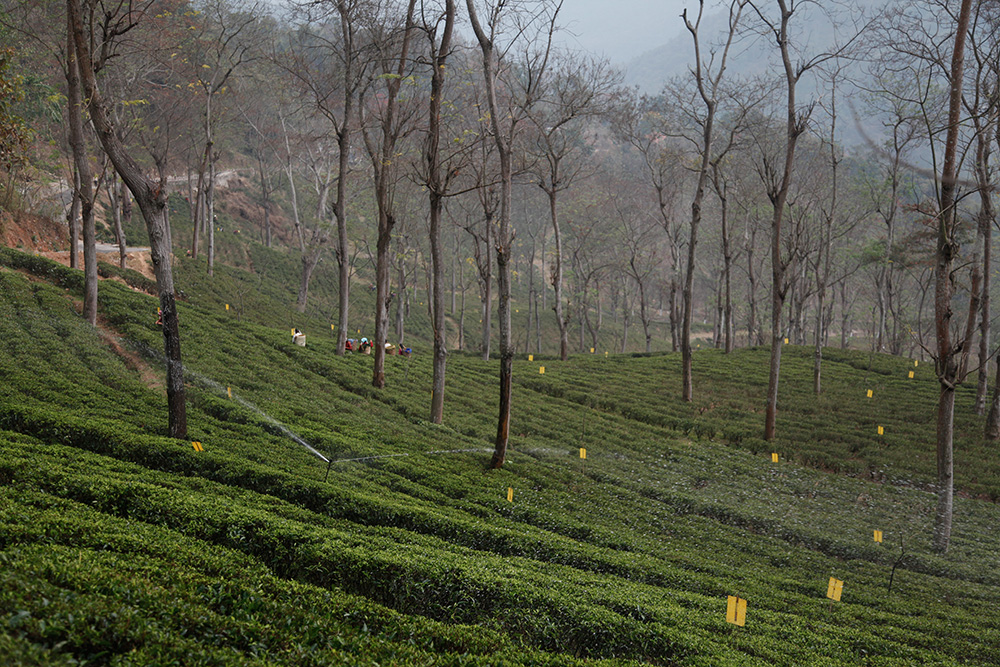 On the Delmas Bari plantation, where I was a few days ago, some plots were being watered as the ground was so dry. On this Darjeeling slope, which faces Sikkim, it hasn't rained since October. In other areas, there had been a little rain in the previous days. This difference in climate on plantations barely a few kilometres apart is very specific to Darjeeling. Even on the same plantation there can be considerable variations in weather. Luckily, as we can see in this photo, the tender green buds are starting to grow. On this plot, there will be just one or two days longer to wait before the harvest can start in earnest.
The author
François-Xavier Delmas is a passionate globetrotter. He's been touring the world's tea plantations for more than 20 years in search of the finest teas. As the founder of Le Palais des Thés, he believes that travelling is all about discovering world cultures. From Darjeeling to Shizuoka, from Taiwan to the Golden Triangle, he invites you to follow his trips as well as share his experiences and emotions.
Articles classified by themes
Blogs on tea in English
Blogs on tea in French
Cooking
Links to Le Palais des Thés
Past travels