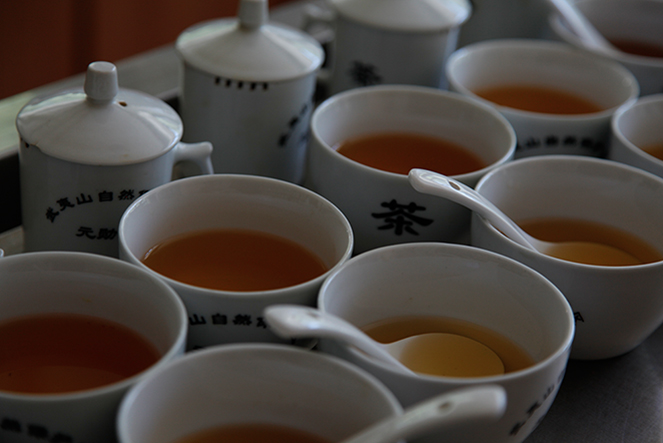 Three senses come into play when we drink tea and analyse the liquor: taste, which focuses on flavours (sweet, salty, acidic, bitter, umami, etc.), smell – made more effective through retro-nasal olfaction (a technique that consists of exhaling through the nose, bringing more olfactory molecules into the retro-nasal cavity) – and touch, which of course tells us whether the tea is hot or cold, astringent or silky, and other sensations. If we want to describe a tea, it is essential to understand about flavours, olfactory notes and touch. It helps us when we taste together, so we can share our impressions.
Posted in Professional tasting, Tea tasting by François-Xavier Delmas | Tags : tasting
The author
François-Xavier Delmas is a passionate globetrotter. He's been touring the world's tea plantations for more than 20 years in search of the finest teas. As the founder of Le Palais des Thés, he believes that travelling is all about discovering world cultures. From Darjeeling to Shizuoka, from Taiwan to the Golden Triangle, he invites you to follow his trips as well as share his experiences and emotions.
Articles classified by themes
Blogs on tea in English
Blogs on tea in French
Cooking
Links to Le Palais des Thés
Past travels