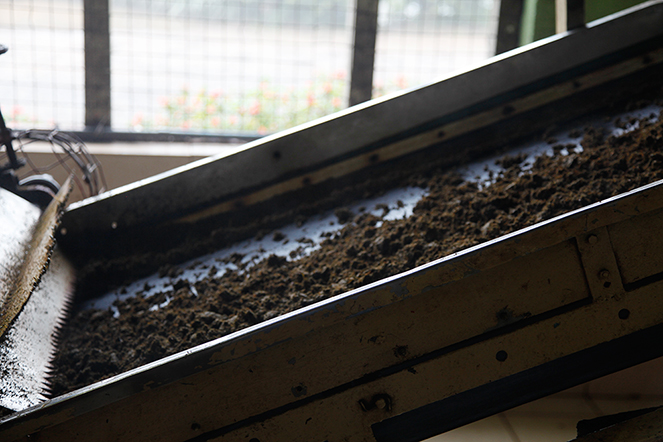 It is difficult to find good tea in Sri Lanka, and here is a photo of the guilty party. Known as a rotorvane, it puts the leaves under enormous pressure and can roll three times the quantity of freshly withered leaves as a traditional roller. The oxidation time can then be reduced to a few minutes because the leaves have been squashed so much.
This procedure is widely used in the mountains in the centre of the country. It has the advantage of increasing yield, but what is the point when you gain strength in lieu of any subtlety of flavour and aroma.
Posted in Country : Sri Lanka by François-Xavier Delmas | Tags : broken tea, rotorvane, Sri Lanka
The author
François-Xavier Delmas is a passionate globetrotter. He's been touring the world's tea plantations for more than 20 years in search of the finest teas. As the founder of Le Palais des Thés, he believes that travelling is all about discovering world cultures. From Darjeeling to Shizuoka, from Taiwan to the Golden Triangle, he invites you to follow his trips as well as share his experiences and emotions.
Articles classified by themes
Blogs on tea in English
Blogs on tea in French
Cooking
Links to Le Palais des Thés
Past travels