Posted in Country: Malawi by François-Xavier Delmas | Tags : Grands Crus, Malawi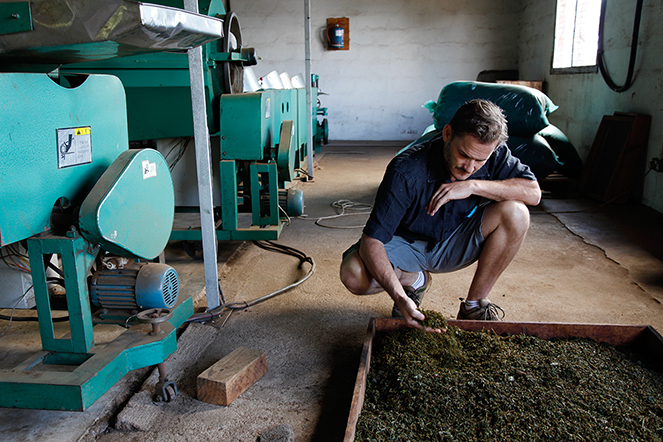 The existence of very good teas in Malawi is down to Alex. He is the only one to produce them. All the plantations in this country produce tea industrially, and harvest it with shears, but this was not right for Alex. He loves tea. He was born in Malawi, grew up on his grandfather's plantation, and tea has been his whole life. So he researches, he documents the methods of making dark teas, green teas, semi-oxidised teas, white teas. He seeks out particular tools needed to produce them, from China or Taiwan. He makes teas in his own way, in his own style, with his terroir, his cultivars.
From Alex, I have chosen his Satemwa Dark, his Zomba Green and his Small Holders Black tea – produced through his association formed with small producers, and currently the best black tea from Africa. I recommend it wholeheartedly.
The author
François-Xavier Delmas is a passionate globetrotter. He's been touring the world's tea plantations for more than 20 years in search of the finest teas. As the founder of Le Palais des Thés, he believes that travelling is all about discovering world cultures. From Darjeeling to Shizuoka, from Taiwan to the Golden Triangle, he invites you to follow his trips as well as share his experiences and emotions.
Articles classified by themes
Blogs on tea in English
Blogs on tea in French
Cooking
Links to Le Palais des Thés
Past travels