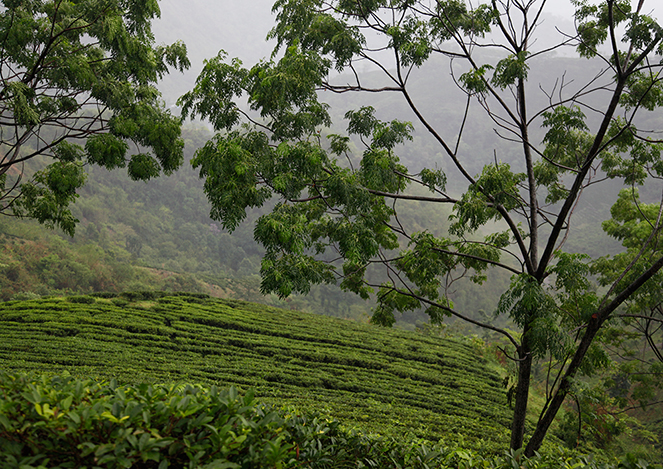 When you harvest the terminal bud of the tea plant several times, the stem becomes stressed and stops producing a new bud. This phenomenon of dormancy, known as "banjhi" in Darjeeling, marks the end of the spring harvest (first flush).
If I had to give my assessment of this season in Darjeeling, I'd say we received batches of very varying quality, and few of exceptional quality. But I'll conclude on a good note, with the choice of a Puttabong Clonal Queen DJ48 and a Margaret's Hope Tippy Clonal DJ30. The first represents what Puttabong does best; the second is quite simply breathtaking.
Posted in Country : India by François-Xavier Delmas | Tags : Darjeeling first flush, Margaret's Hope, Puttabong
The author
François-Xavier Delmas is a passionate globetrotter. He's been touring the world's tea plantations for more than 20 years in search of the finest teas. As the founder of Le Palais des Thés, he believes that travelling is all about discovering world cultures. From Darjeeling to Shizuoka, from Taiwan to the Golden Triangle, he invites you to follow his trips as well as share his experiences and emotions.
Articles classified by themes
Blogs on tea in English
Blogs on tea in French
Cooking
Links to Le Palais des Thés
Past travels