Posted in Professional tasting by François-Xavier Delmas | Tags : professional tea tasting, spring teas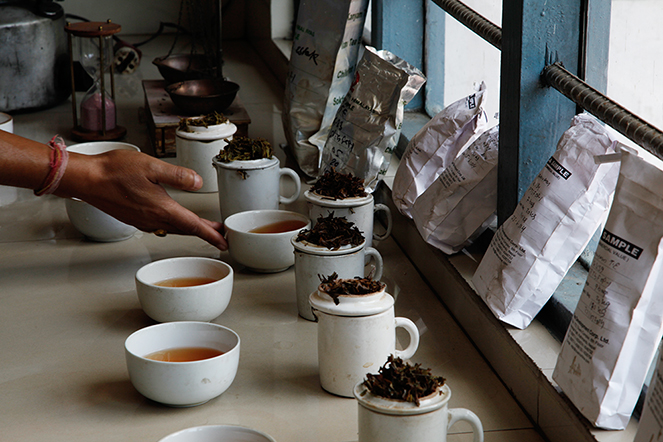 There are many teas to taste at this time of year. From now and for the next few months, I'll be tasting dozens of teas every day, and up to 100 or 150 at times. I taste them "blind" because I don't want to be influenced by my friendship with particular farmers. The name of the garden is hidden so that the initial selection is based solely on a sensory analysis. To express my preference, I make this gesture, shared by many planters: pushing the cup gently with the fingertips, palm facing upwards.
The author
François-Xavier Delmas is a passionate globetrotter. He's been touring the world's tea plantations for more than 20 years in search of the finest teas. As the founder of Le Palais des Thés, he believes that travelling is all about discovering world cultures. From Darjeeling to Shizuoka, from Taiwan to the Golden Triangle, he invites you to follow his trips as well as share his experiences and emotions.
Articles classified by themes
Blogs on tea in English
Blogs on tea in French
Cooking
Links to Le Palais des Thés
Past travels