Posted in Tea and food pairing by François-Xavier Delmas | Tags : cheese, smoked tea, Tea and Food Pairing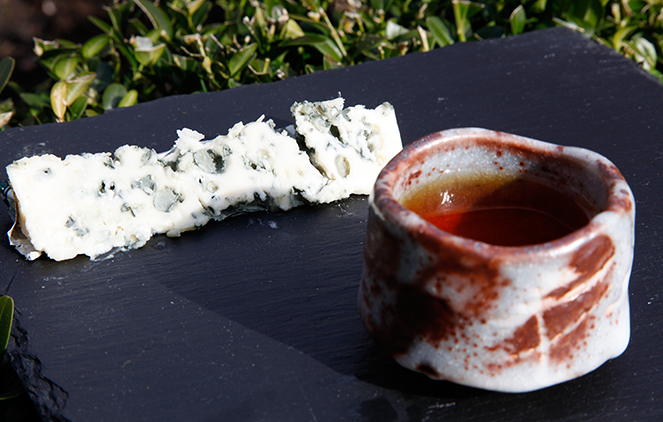 If you love cheese it can be good to have a change. Rather than drinking wine with cheese, how about trying it with tea? Combinations of cheese and tea arouse curiosity, and this week I'm suggesting a new pairing: Thé du Tigre and Roquefort. I'm not a big drinker of smoked tea but it has to be said that with a blue cheese as strong as this, the combination works very well. The warmth of the tea quickly melts the cheese in the mouth, and the woody, animal, smoky and milky notes mingle and complement one another. Try this sensual, creamy pairing and see what you think.
The author
François-Xavier Delmas is a passionate globetrotter. He's been touring the world's tea plantations for more than 20 years in search of the finest teas. As the founder of Le Palais des Thés, he believes that travelling is all about discovering world cultures. From Darjeeling to Shizuoka, from Taiwan to the Golden Triangle, he invites you to follow his trips as well as share his experiences and emotions.
Articles classified by themes
Blogs on tea in English
Blogs on tea in French
Cooking
Links to Le Palais des Thés
Past travels