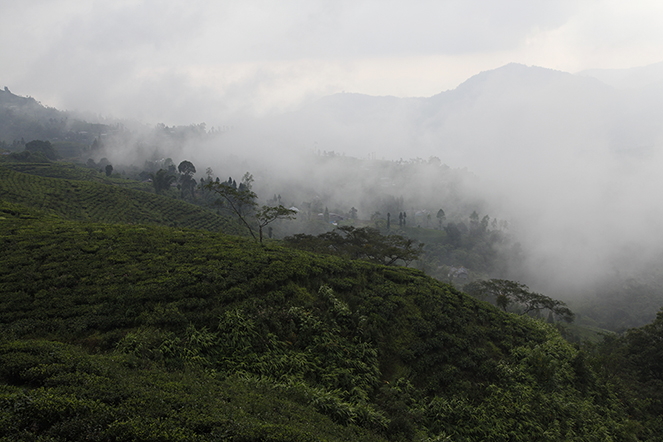 The weather can change very quickly in the Himalayan region. The sun might be shining, then in the blink of an eye you could be completely shrouded in a damp mist. This instability, which is very pronounced in Darjeeling, explains why the first teas of the year are sometimes harvested at the end of February, and sometimes in the middle of March.
I've just started tasting the first small batches from the new harvest, and for now they are nothing special. The earliest batches are rarely the best; they come from low-altitude plots.
Posted in Country : India by François-Xavier Delmas | Tags : Darjeeling, Darjeeling first flush
The author
François-Xavier Delmas is a passionate globetrotter. He's been touring the world's tea plantations for more than 20 years in search of the finest teas. As the founder of Le Palais des Thés, he believes that travelling is all about discovering world cultures. From Darjeeling to Shizuoka, from Taiwan to the Golden Triangle, he invites you to follow his trips as well as share his experiences and emotions.
Articles classified by themes
Blogs on tea in English
Blogs on tea in French
Cooking
Links to Le Palais des Thés
Past travels