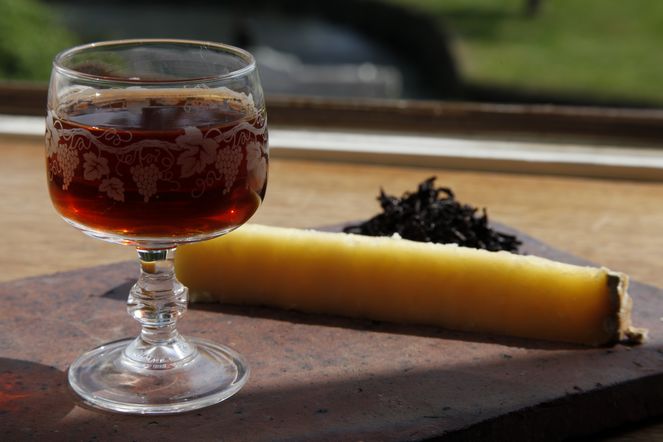 I've already written about cheese, when I celebrated the pairing of a fresh goat's cheese and a Premium Bao Zhong. Today I'm recommending another combination: a Cantal Vieux and a Bourgeon de Pu Er. The tea is infused hot, as usual, but it's best to then let it cool and drink it at room temperature. This allows you to prepare your tea a few hours before the meal, keeping it in your teapot. To serve, I suggest a small clear carafe and liqueur glasses. Your guests will be amazed! I'm sure they'll appreciate the richness of this accord, the balance and harmony between the woody, undergrowth and animal notes of the Pu Er and the notes of the Cantal Vieux.
Posted in Tea and food pairing by François-Xavier Delmas | Tags : accord, cheese, pu er, pu erh
The author
François-Xavier Delmas is a passionate globetrotter. He's been touring the world's tea plantations for more than 20 years in search of the finest teas. As the founder of Le Palais des Thés, he believes that travelling is all about discovering world cultures. From Darjeeling to Shizuoka, from Taiwan to the Golden Triangle, he invites you to follow his trips as well as share his experiences and emotions.
Articles classified by themes
Blogs on tea in English
Blogs on tea in French
Cooking
Links to Le Palais des Thés
Past travels