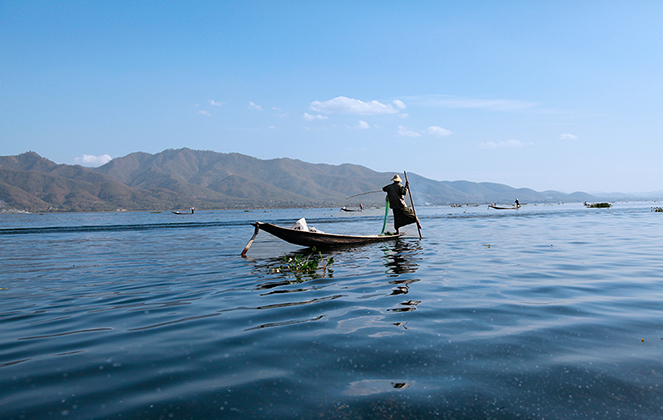 Many of you go green for the summer holidays, surrounded by countryside. I give you plenty of green throughout the year with my blog posts, photos, and fields of tea undulating gently to the horizon. But at this time of year, when we like a change of scenery, I'm offering you blue instead of green, and I'm taking you to the shores of my favourite lake, Inle (Myanmar). I wish you very happy holidays!
Posted in Country: Burma by François-Xavier Delmas | Tags : Myanmar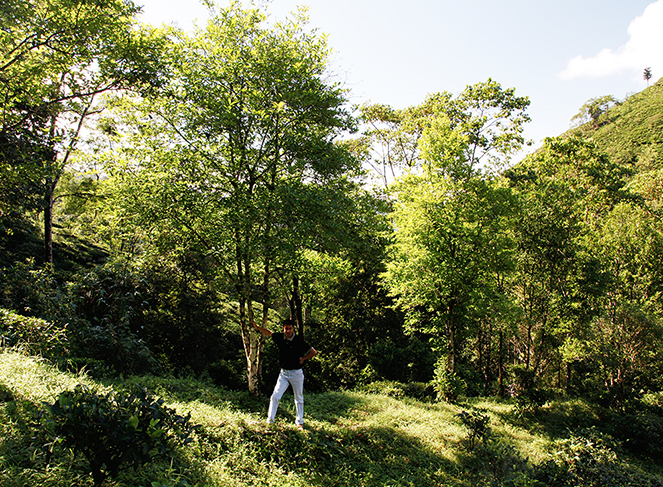 Due to the harvesting of its leaves, a tea plant does not get bigger; instead its trunk thickens. So a tea field looks more like a bonsai forest. But left unchecked, Camellia Sinensis and Camellia Assamica can grow to a height of several metres. Here is Rudra Sharma, the planter at Poobong in India, in front of one of his wild tea plants.
Posted in Country : India by François-Xavier Delmas | Tags : Country : India, Pubong, Tea plant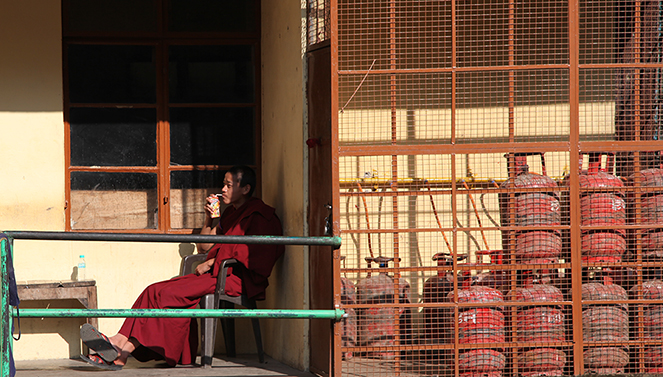 On a visit to a Buddhist monastery, I came across this monk sipping a fizzy drink, his back turned on a store of gas bottles. It made me think of the state of the world. We live as if there is no danger, as if it is possible to draw infinitely on the resources of our planet; we let water flow away, we pollute shamelessly, we don't care about the rubbish contaminating our oceans… We are leaving future generations to deal with the consequences of our actions without considering the risk that one day, our poor, overpopulated, dried out, lifeless planet will explode in our faces.
Posted in Country : India by François-Xavier Delmas | Tags : Country : India, Dharamsala, monks
The author
François-Xavier Delmas is a passionate globetrotter. He's been touring the world's tea plantations for more than 20 years in search of the finest teas. As the founder of Le Palais des Thés, he believes that travelling is all about discovering world cultures. From Darjeeling to Shizuoka, from Taiwan to the Golden Triangle, he invites you to follow his trips as well as share his experiences and emotions.
Articles classified by themes
Blogs on tea in English
Blogs on tea in French
Cooking
Links to Le Palais des Thés
Past travels