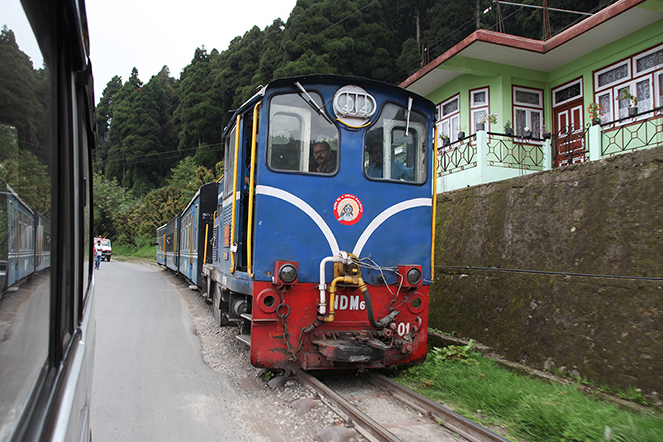 I have written before about the Darjeeling Toy Train, and this is its home. Its adventures continue as I write my blog. Sometimes it crosses my path, at other times it runs alongside me. It moves in its own way and at its own pace. It knows how to take its time. It covers the 80 km that separate Jalpaiguri from Darjeeling in eight hours, at an average speed of 10 km per hour – perfect for those who appreciate life in the slow lane.
Posted in Country : India, Places I like in Darjeeling by François-Xavier Delmas | Tags : Country : India, Darjeeling
The author
François-Xavier Delmas is a passionate globetrotter. He's been touring the world's tea plantations for more than 20 years in search of the finest teas. As the founder of Le Palais des Thés, he believes that travelling is all about discovering world cultures. From Darjeeling to Shizuoka, from Taiwan to the Golden Triangle, he invites you to follow his trips as well as share his experiences and emotions.
Articles classified by themes
Blogs on tea in English
Blogs on tea in French
Cooking
Links to Le Palais des Thés
Past travels