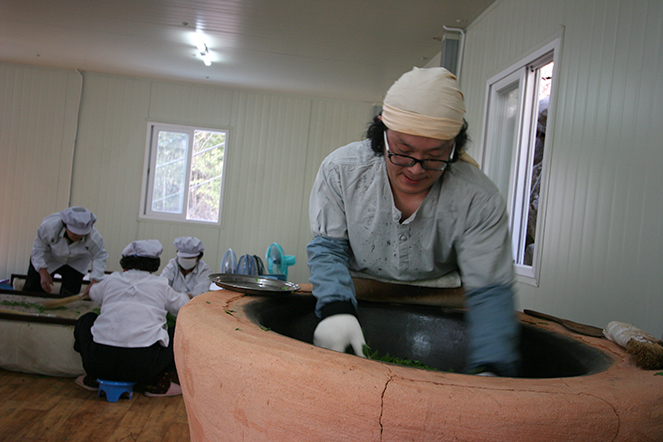 Jukro from South Korea is one of the finest quality teas in the world. I know just one farmer who produces it. He can only do so in the first days of May, using his best leaves. The quantity obtained is so small that only a few customers are able to enjoy it. I think you can imagine how eagerly I anticipate his new plucking every year. The richness of the tea's flavours and its complexity and length in the mouth are worth tasting at least once in a lifetime.
Posted in Country : South Korea by François-Xavier Delmas | Tags : Grands Crus, Jukro, Korea
The author
François-Xavier Delmas is a passionate globetrotter. He's been touring the world's tea plantations for more than 20 years in search of the finest teas. As the founder of Le Palais des Thés, he believes that travelling is all about discovering world cultures. From Darjeeling to Shizuoka, from Taiwan to the Golden Triangle, he invites you to follow his trips as well as share his experiences and emotions.
Articles classified by themes
Blogs on tea in English
Blogs on tea in French
Cooking
Links to Le Palais des Thés
Past travels