Posted in Professional tasting by François-Xavier Delmas | Tags : Tea, tea tasting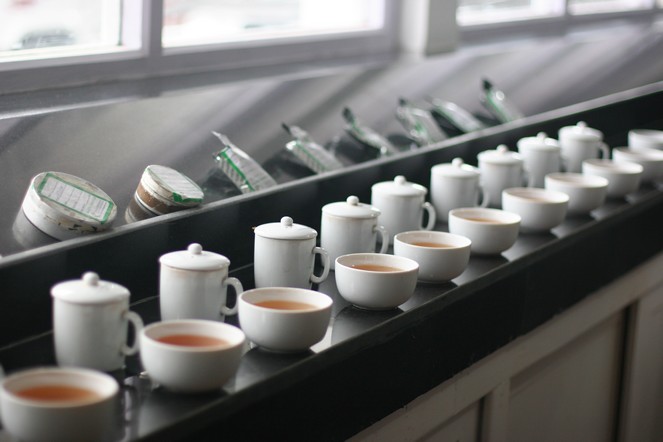 At the moment I'm tasting between 50 and 100 different teas a day.
I try them in series of about 10 or 12. When you taste so many teas at the same time, you spit them out, for obvious reasons. Most importantly, you taste each tea twice, and in a different order, so you're not influenced by the qualities or flaws of the previous tea.
This is because when you taste several batches in a row, you have a tendency to pick out what is different about them rather than their similarities, and if I didn't taste each one twice, I could miss out on some wonderful teas.
One Comment by "Tea tastings"
The author
François-Xavier Delmas is a passionate globetrotter. He's been touring the world's tea plantations for more than 20 years in search of the finest teas. As the founder of Le Palais des Thés, he believes that travelling is all about discovering world cultures. From Darjeeling to Shizuoka, from Taiwan to the Golden Triangle, he invites you to follow his trips as well as share his experiences and emotions.
Articles classified by themes
Blogs on tea in English
Blogs on tea in French
Cooking
Links to Le Palais des Thés
Past travels